See if We Have Top-Rated
Bathroom Contractors in Your Area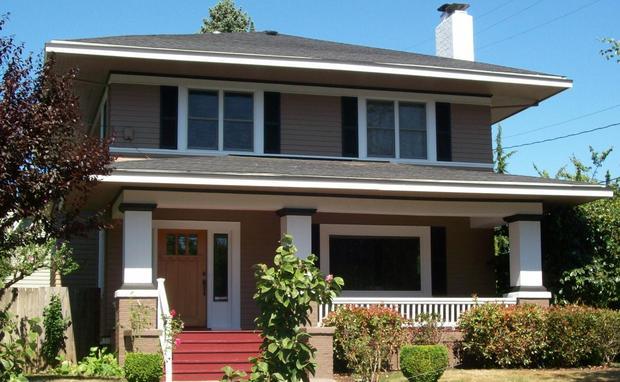 Any real estate pro can tell you there are 3 important areas to consider if you're selling your home: curb appeal, kitchen and bathrooms. But, why wait till you sell your home to shape up these areas? Follow the advice of real estate professionals to put your home's best "face" forward even if you're not putting it on the market.
1. Curb Appeal
This is the first impression your home makes on any visitor. In the real estate industry it's referred to as "curb appeal" because many prospective buyers won't even get out of the car to look inside if they don't like your home from the curb. But, your home can have the same effect on your visitors, as well. Take a good hard look from your curb: Does your home feel welcoming? Is it a place that makes you want to come inside?
Here are a few other questions to consider:
Is your siding out-of-date or in need of repair?
Is your roof in good shape?
Are your driveway and walkways cracked and dingy?
Does the landscaping date your house?
Are your windows and shutters in good condition?
What does your front door look like?
Is your porch welcoming and clutter-free?
If you can only do one thing...Replace the front door.
Replace the old door with a newer model of the same size. This will spare you the cost of resizing the opening, and still give you a lot of bang for your buck. Many models are built to fit into existing woodwork, which will also spare you the cost of having to replace the entire unit. Also, if you can get away with it, remove the screen door. This often detracts from the home by hiding a beautiful door, not to mention is prone to noticeable wear and tear.
2. Kitchen
A kitchen is generally the first thing prospective homeowners look at and for good reason: Today's kitchen is the life of the home, often serving as a dining area, office, entertaining and gathering place. With so many important functions, the kitchen should be the most welcoming room in the house.
Here are a few factors to consider:
Are your appliances all up-to-date and in good working shape?
Do your kitchen cabinets complement or detract from the room?
Would a fresh coat of paint revive the room?
Are your countertops in good shape and clutter-free?
Is your flooring chipped or otherwise in need of repair?
If you can only do one thing...Update your kitchen cabinets.
The cabinetry generally sets the tone for the kitchen, so with this one project you can instantly revitalize the room. If you can't afford to replace all of the cabinets, consider a more affordable option: Stain or paint them a new color or reface them with new cabinet doors. Don't forget to add new hardware to complete the look.
3. Bathrooms
Bathrooms are the smallest space in your home, yet they usually get the most visitors. It only makes sense to ensure that this space, repeatedly by both residents and guests, is a welcoming environment. Fortunately, due to its small space, the bathroom is probably the easiest room in your house to update.
Some other factors to consider when examining your bathroom:
Does your flooring look dingy or is it in need of repair?
Is there suitable lighting?
Is there enough storage space?
Are your bathroom cabinets in good shape?
Do your bathroom fixtures date the room?
Is the environment relaxing?