Checklist: How to Hire a Handyman
See if We Have Top-Rated
Handyman Services in Your Area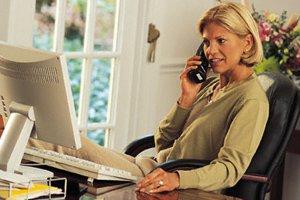 Finding a good Handyman is kin to finding a good mechanic. Many things can go wrong with your car, same as with your house. A good Handyman can fix plumbing and electrical, he can build small additions, demo walls, paint, tile, and caulk. Before you just grab the first one you see, there are some steps to make sure who you have is who you want.
Before You Call:

Walk through your home and list the small repairs needed. Ex, dripping faucet, loose cabinet doors, faulty light switch, etc.
Get organized before you make the call. Keep a list of all repairs needed near the phone so you can give the repair person a good idea of the job size before they come to your home.
Make a list of other items of concern or ones you think might get worse.
Decide if you will be able to afford all the repairs at once or if you want them done in phases. If you want them in phases, prioritize what you want done first.

When Your Handyman Arrives:

Walk through your home and describe each of the repairs to the handyman.
Decide on an hourly, or per job rate. Realize that most firms front load the first hour.
Ask for references and examples of other jobs if you still aren't sure about his work.

Ideas to Consider:


Handymen don't just fix squeaky doors and holes in the drywall, they are carpenters who can do almost anything. If you have a project that might be bigger than a typical Handyman job, ask him to see if he's interested. If he is, you already have someone you trust to do the work.
Your Handyman can also give some advice on preventative tips for your home during the cold seasons and also day-to-day ideas. If you have time, ask him if he has any advice for you as a homeowner.










Find a Highly Rated Handyman in Your Area
More Tips & Advice For Your Home
Related Articles
Recent Articles