Checklist: Increase Curb Appeal
See if We Have Top-Rated
Moving Specialists in Your Area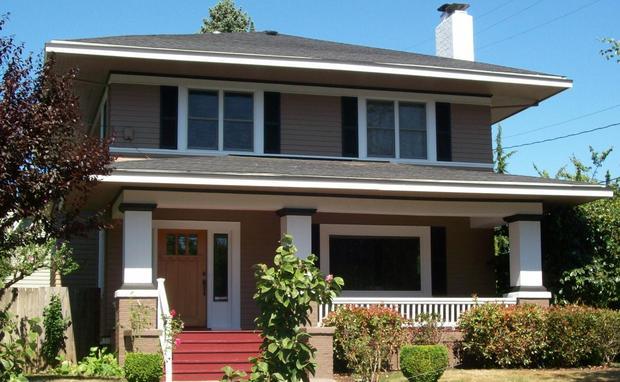 First impressions make all the difference. What would someone think of your home at a glance? Chances are that whoever ends up buying your home will drive by at least once when making the decision. Following is a list of updates to make your home appealing upon first glimpse:
• Replace or paint the front door.
Touch up or repaint the home's exterior.
Make sure railings are sturdy and freshly painted.
Replace old, aluminum windows with new energy efficient vinyl or wood windows.
Clean windows.
Straighten or replace loose or bent gutters.
Fix loose shutters.
Make sure house numbers are easy to read.
Paint or replace mailbox.
Mulch flowerbeds and around shrubs.
Keep grass trimmed and yard clear of toys and debris.
Prune overgrown bushes and trees.
Add a potted plant or flower boxes to the front entrance.
Make sure the doorbell works and the doorknocker is polished.
Make sure the front of your home is lighted and appealing at night.
5 Tips for Outdoor Spaces
More Tips & Advice For Your Home
Related Articles
Recent Articles