See if We Have Top-Rated
Kitchen Professionals in Your Area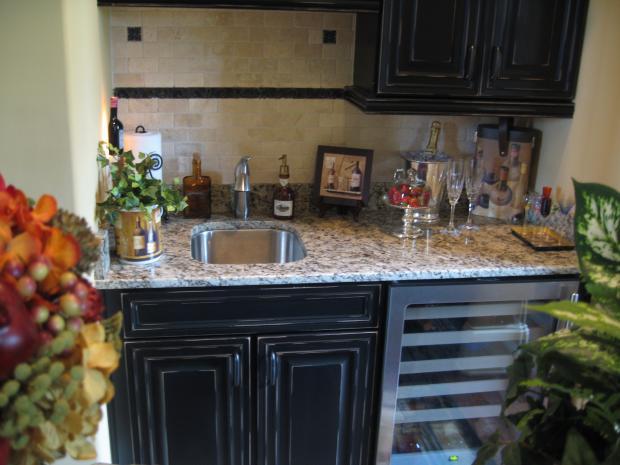 If you're thinking of replacing your countertops, here's an overview of some of the more popular materials:
Wood Counters: In general, wood is not a good countertop material. It takes very high maintenance to keep sealed and dents easily without an easy fix. It's a fine choice to edge a countertop, however.
Tile Countertops: An attractive and cost-effective option. It's a terrific surface, but the grout is a problem; it needs to be kept clean and sealed or it will absorb stains and germs.
Stainless Steel Countertops provide a commercial, sterile environment. Heavier gauges of steel are virtually indestructible; lighter gauges are suspect to dents. It is expensive.
Natural Stone Counters, such as granite, marble and soapstone are popular choices and look very attractive, but are the most expensive options. The surface needs to be sealed or it will stain. Soap stone is soft and is more prone to chipping. If the stone surface cracks, you need to replace the entire countertop.
Laminate Couuntertops: The most popular option because it's the least expensive. If you take care of the surface, your countertop will last decades. Watch out for scratches and scuffs! They are impossible to repair, so you'll need to replace.
Solid Surface Countertops: A man-made material that's solid but can simulate the look and even feel of stone or marble. Corian is a common name-brand because it's repairable and prices are coming down.
More Tips & Advice For Your Home
Related Articles
Recent Articles
Galleries