See if We Have Top-Rated
Electricians in Your Area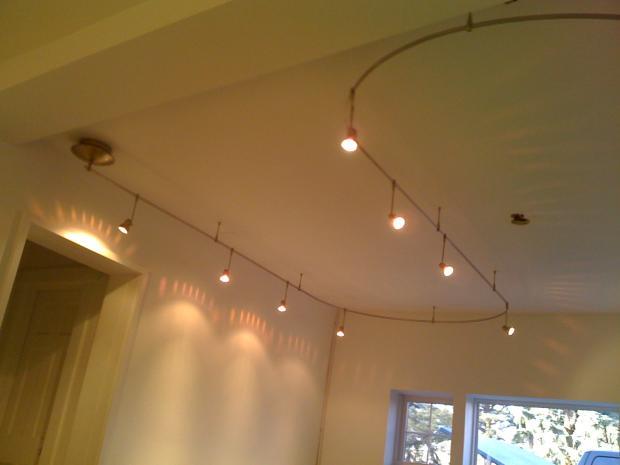 For those itching to make a change to their homes without breaking the bank, or for people who like to change their surroundings with their moods, consider the proverbial light at the end of the tunnel. With so many options available, from recessed lighting to track lighting to ambient lighting, homeowners can literally alter their rooms with the flip of a switch.
However, with a wide variety of choice often comes confusion. Which lighting is best for you? Just glancing at the vast amount of lighting types, fixtures, and designs (and then figuring in the electrical capabilities of your home) can be intimidating. But once you get over this feeling, you'll realize that the best way to light your home is to mix and match. And that's where it gets fun.
Modern, Classic, and Rustic Lighting Fixtures
Though there are certainly plenty of lighting design styles on the market, many of today's most popular fixtures fall into one of three categories: Modern, classic, and rustic.
Modern lighting fixtures are prized not only for their looks, but their versatility, as well. Many modern lighting fixtures are not, in fact, fixed at all! The ability to have many smaller light sources that can be changed and rearranged with little hassle is one of the tenements of modern lighting. Fixtures that allow movement, like track lighting, and fixtures that provide light to a single area rather than the whole room (known as task lighting) give any space more options. This versatility allows homeowners to change their lighting scheme on a whim or shed light only where it is needed. Be careful, however, as modern lighting fixtures are generally most appropriate in modern settings, where sharp lines, open space, and stark contrasts are par for the course!
Classic lighting fixtures are typically characterized by their ornate designs and delicate construction. Classic lighting fixtures are designed to remind us of times gone by, and the craftsmanship (or seeming craftsmanship) of these pieces speaks of the days when just about everything was handcrafted. Chandeliers, ornate wall sconces, and other classic lighting fixtures are real eye-catchers when installed in even the busiest rooms, but their highly intricate design makes them stick out unappealingly in some spaces.
The best projects start with professional plans! Use this link to
Hire a Designer
Rustic lighting fixtures are built for longevity. The sturdy, simple construction of rustic lighting fixtures is appropriate in many areas, but of course seems most at home around frontier materials like wood, brick, and rough stone. Rustic lighting fixtures are designed for simplicity, and their charm lies more in function than in form. Rustic lighting fixtures are common in dens, living rooms, bedrooms, and hallways, but the low-profile nature of these pieces goes more with cozy than sterile; don't expect rustic lighting fixtures to look at home in your kitchen or bathroom!
Budget Lighting Fixtures
For many homeowners, the style of lighting fixtures is far less important than the price of lighting fixtures. This doesn't mean, however, that you have to sacrifice personal taste to change your lighting design! Budget lighting fixtures are available in a wide variety of styles and designs, but you have to know where to look for them. Just like you can go to a junk yard and get a perfectly functional part for your car at a deep discount, architectural salvage yards offer high quality budget light fixtures of many varieties that were taken from buildings set for demolition. Internet stores are another place to find interesting light fixtures on a budget, but be careful: some online shops will charge very inflated prices for lighting fixtures you can find elsewhere for very affordable costs.
Jon Nunan is a freelance writer who draws on his experience in construction, ranging from landscaping to log home building, for his articles on home improvement.
More Tips & Advice For Your Home
Related Articles
Recent Articles