See if We Have Top-Rated
Handyman Services in Your Area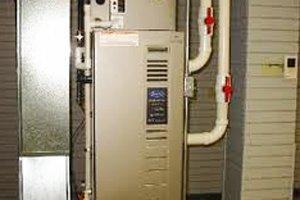 Q: I started my furnace and set it at the temperature I needed. It ran fine and did reach the temperature, but after a few minutes it kicked on again. It would run for approximately ten minutes and shut off. The furnace is about 20 years old, and I had it cleaned and serviced last year.
A: You need to have a heating and air conditioning expert come look at your furnace. However, do not be surprised if they recommend you get a new heating system. It may be much more efficient and economical than an older one that may continue to break down.
To locate a reliable heating and air conditioning specialist to come look at your furnace and determine whether it can be repaired, or would be more economical in the long run to replace it, please visit our site at: Http://www.servicemagic.com. Submit a service request for the kind of furnace you have, and let us help you find the ideal service professional in your area.
Although heating and air conditioning companies usually charge for service calls whether you choose to have them repair the system or not, they almost always give free estimates on installing or replacing systems. If you decide to buy a new one, don't automatically sign a contract with the first company that gives you an estimate, even if you think you want to hire them to do the job. New equipment is too large an investment to make a snap decision, and reputable firms will respect your desire to do your homework and get comparable bids.
Be sure to talk to at least three different companies and carefully compare their bids for the size of system recommended, manufacturer warranties on both parts and labor, and any extra ductwork they may recommend before making a final choice. Collecting competitive bids is always the best way to make sure you have all the information you need to choose the best product, as well as, the service provider you would prefer working with.
Good luck!
Kathy Maynard
Matt Myers is a freelance writer for the home maintenance and remodeling industry. Formerly a contractor specializing in deck building and casework, Matt has written over 500 articles for both homeowners and contractors.
More Tips & Advice For Your Home
Related Articles
Recent Articles