Storm Windows Will Save Your Home
See if We Have Top-Rated
Windows Contractors in Your Area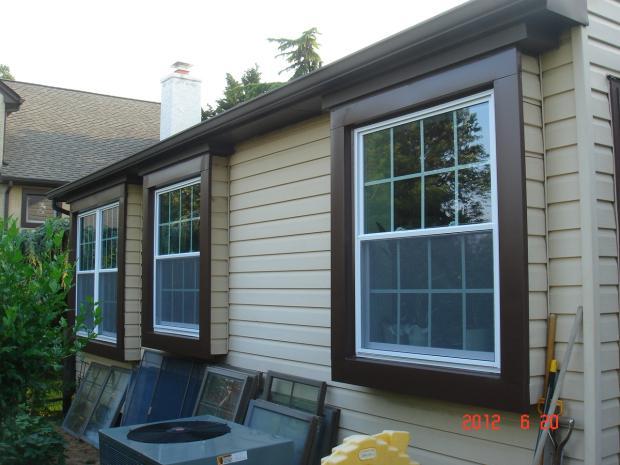 Storm windows are capable of helping out your home in more ways than most people think. While protecting your home and older windows against inclement weather is typically the main function (and general perception) of storm windows, the fact is that these types of windows have the ability to save and preserve your home in so many ways that their value is underrated.
Interior Storm Windows
Interior storm windows are perfect for older homes, historic homes in particular, because they are installed on the inside and will not change the exterior charm of the current windows. Since these windows are attached from the inside, they will not weather.
Interior storm windows can be taken down during the summer to allow in breezes or they can be left up year round. These windows can fit any-sized rectangular window and most other shapes as well.
The Added Advantage
There are some other advantages that these windows offer above and beyond protection from storms.
Energy Efficiency—storm windows provide another layer of insulation to your home and can dramatically decrease energy bills, especially in the case of older windows.

Sun Damage—the extra layer provided by these windows keeps the sun from beaming in and fading your carpet, hardwood floors, drapes, and furniture.
Noise Reduction—these windows can also provide a muffler of sorts to outside noise. They can also dampen the noise from inside if you are having a party or practicing the tuba.

Need protection from the storm? Use this link to install

Storm Windows

Other Storm Protection
While these windows are great for storm protection, there are other storm measures that work just as well. Storm shelters afford you and your family a save place to hide not only from storms, but also from intruders. Storm shutters help to protect the glass of your windows from blowing objects. Storm doors help to protect your exterior doors from the brutal elements during storms and other normal weather.

Matt Myers is a freelance writer for the home maintenance and remodeling industry. Formerly a contractor specializing in deck building and casework, Matt has written over 500 articles for both homeowners and contractors.
More Tips & Advice For Your Home
Related Articles
Recent Articles