See if We Have Top-Rated
Flooring Contractors in Your Area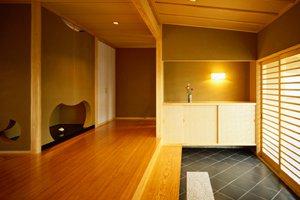 Flooring is one of the most important additions you can make when it comes to beautifying your home and increasing your home's comfort level. Since the right choice of floors can make a world of difference in creating the ideal home for your personality and habits, it's important to thoughtfully consider the multitude of materials available to you when making this important decision.
Materials
What is going to be the best flooring option on the market for you? That depends on your life situation and personality. A family with three small kids will more than likely want to put noise reduction and durability at the top of their list of considerations, while a retired couple building their vacation home might be more concerned with creating atmosphere and beauty when considering what to put under their feet. Following is a list of the most popular flooring options out there and the benefits of each.
Carpet
Carpet is one of the most popular choices for homeowners for a variety of reasons, number one being comfort. Stretching out and laying down on hardwood or stone just isn't the same as relaxing on a plush and inviting carpet covered floor. And let's not forget the insulating properties of carpet. It stays warmer in the winter and cooler in the summer than most other materials. Add to that the fact that carpet absorbs noise, both in a room and between floors, and it's easy to see why many homeowners turn to carpet to meet their flooring needs.
Ceramic Tile
Tile is a good option for anyone looking for a low maintenance and beautiful floor. Ceramic tiles offer a large variety of styles and designs that can fit almost any homeowner's vision, and it is versatile enough to be used in almost any room of the house. It's also more cost effective, durable and easier to keep clean than most other materials.
Stone
Stone floors are a top choice for those who want breathtaking results when it comes to improving the beauty of their home. Polished marble and granite are both classy and tough, while other stone materials, including sandstone, limestone and slate, create a more natural look. While stone is certainly a good choice, it's important that you consider it carefully to be sure it fits your lifestyle. While stone is tougher than ceramic tile to crack or chip, it is also more vulnerable to water damage and other stains than other materials, and polished varieties require daily maintenance to ensure that dirt and dust don't damage and dull the finish.
Hardwood
You can't beat the beauty of a hardwood floor. Hardwood adds an atmosphere of warmth and class to any room in which it is installed. They are a little less durable than other materials, but the application of a urethane finish will help to prevent the scratches and other blemishes that are inevitable with this type of flooring. Also, a hardwood floor can always be refinished (multiple times if necessary) to look like new, something that isn't possible down the road with most other materials.
Laminate
Laminate floors are fast becoming one of the most sought after floor materials on the market because of their aesthetic appeal, their incredible level of durability, and maybe most of all because of their favorable price when compared to other options. Laminate floors are made of pressed, composite wood with a thin layer of veneer laid over the top that can mimic almost any other surface, though different varieties of hardwood are far and away the most popular surfaces currently available. They are nearly impossible to scratch and are water and stain resistant, making them a popular choice for those who want the beauty of hardwood without the upkeep.
Vinyl
Vinyl floors are perhaps the most durable and cost effective flooring solution on the market. They don't turn eyes like other materials do, but you can't beat a linoleum floor when it comes to practicality and saving money.
Specialty Materials
Your flooring options aren't limited to these common materials. Rubber flooring is tough and long lasting when applied in the right setting while those who are more ecologically-minded might want to consider bamboo floors, which are just as durable and beautiful as hardwood, yet made from a renewable resource. Talk to a flooring professional to get a complete list of the less common materials out there that might meet your specific needs.
Matt Goering, formerly a carpenter and house painter, is a freelance writer for the home improvement industry who has published over 600 articles.
More Tips & Advice For Your Home
Related Articles
Recent Articles
Galleries