Human Rights and Tenant Rights
See if We Have Top-Rated
Home Professionals in Your Area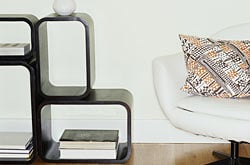 In the United States, as it is with most countries around the world, tough economic times have created new difficulty for people to pay the rent. Both global and local initiatives have helped enumerate the human rights inherent to tenants, a small but important piece of continued progress toward a more perfect world.
What Human and Tenant Rights Have in Common
State lawmakers sought inspiration from John Locke by making tenant rights "inalienable." Simply put, this means most of the rights enumerated in these laws cannot be signed away in any legal contract between the tenant and the landlord. And this is the true legal power of these laws. Legally referred to as a "warranty of habitability," if your landlord fails to maintain the dwelling as fit to inhabit, the lease can be broken, and you are no longer obligated to pay rent.
More than an abstract value, the UN's Universal Declaration of Human Rights actually speaks in language to this same basic tenant right. Article 25 states, "Everyone has the right to a standard of living [including housing] adequate for the health and well-being of himself and of his family." The United Nations further explicated this right in 1966 with the International Covenant on Economic, Social, and Cultural Rights. These enumerated rights aren't going to keep a roof over your head if you can't pay the rent, but it does afford you the due process to challenge any forced eviction with the mandate of international law.
What Human and Tenant Rights Don't Have in Common
Of course, quoting international law isn't particularly effective when dealing with a landlord in your city or town. Most states have crafted legislation that ensures fair and reasonable practices including proper notification of entry, prohibiting landlords from effectively evicting tenants by changing the locks or cutting off utilities, and places limits on security deposits and penalties for tardy rent payments, among other legal assurances. Some states specifically address elements of a rental unit such as heating and cooling, plumbing, electrical wiring, working locks, pest control, and roofing. Other states generally guarantee tenants a safe and inhabitable dwelling.
That said, the biggest difference between human and tenant rights is universality. Each state has different criteria for what constitutes a safe and inhabitable dwelling. To some extent, this differentiation is nothing more than common sense. The necessity for working air conditioning in Phoenix is different than the necessity in Seattle. In other cases, it's a matter of prioritizing between the rights of tenants and the economic viability of landlords. Often, your best weapon as a tenant is being knowledgeable about the rights your state offers. Most states also have tenant associations or organizations that can help mediate disagreements without the hassle of legal action.
Emergency Home Repairs
Unfortunately, it's all too common for a landlord to fail to address serious problems with the residence in a timely manner. If your residence has become uninhabitable, you should seek all due recourse, including making documentation of your request to the landlord. If your landlord continues to show reticence, it may also be a good idea to begin to work on the problem yourself. Finding a contractor to take handle the repairs is a top priority. Using an online referral service, like HomeAdvisor, can be particularly helpful in these situations. Despite operating through the Internet, requests are processed instantaneously as several, prescreened, local contractors can immediately begin to contact you. Better yet, a record of your request is created, useful in creating a timeline should legal action be required to recover money spent on the rental unit.

The Anniversary of Universal Declaration of Human Rights
December 10th, 2008 marks the 60th anniversary of the UDHR, regarded as one of the most important documents of the 20th century. Human rights champion and jurist, and chief prosecutor of the United Nations' criminal tribunals for the former Yugoslavia and Rwanda, Richard Goldstone recently said the UDHR "remains an important beacon, shining a light from the 20th century into the 21st." There is no corner of the globe where this document doesn't shed this light, no place on Earth where its concepts aren't constructive and instructive, a mandate as much as an aspiration. And tenants and landlords, along with all of humanity, would do well to remember its precepts.

Marcus Pickett is a professional freelance writer for the home remodeling industry. He has published more than 600 articles on both regional and national topics within the home improvement industry.
More Tips & Advice For Your Home
Related Articles
Recent Articles