Reinvent Your Home: Additions and Remodeling
See if We Have Top-Rated
Home Addition Contractors in Your Area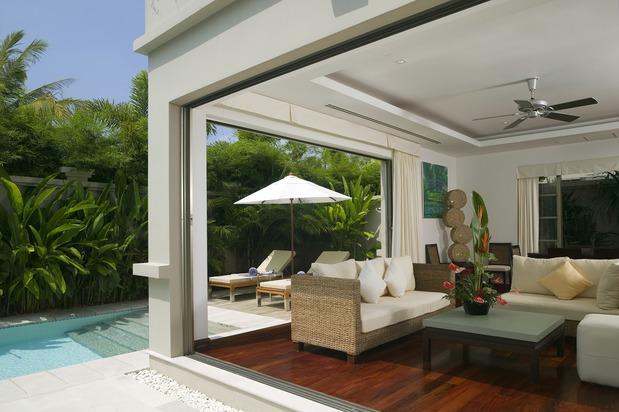 Homeowners may dream of building a custom home, but there are many ways to transform your current residence into your dream home—and it's less expensive than building. Remodeling, especially kitchens and bathrooms, tops homeowners' wish lists, but a better use of your budget might be to increase your living space with an addition. Bathroom additions, sunrooms, second stories, and garage additions all add valuable living space and resale value to your home.
While home additions share much of the same considerations as home remodeling - such as good design, detailed planning and careful budgeting - there are other issues specific to additions that homeowners should consider carefully:
Do you want to build up or out?
First-story and second-story additions each offer their own pros and cons. Carefully review which will work best for your lifestyle and home layout.
Do you want to complement your home's exterior or change it?
Most architects will suggest continuity, however, an addition, especially a second-story one, provides the perfect opportunity to update your home's exterior.
Do you need to upgrade your heating and cooling?
Your current heating and cooling system may not be able to handle the additional footage. Determine this ahead of time and include, if necessary, in your budget.
Do your designs meet the local zoning codes?
Consult the local zoning codes early in the process. Failure to do so could result in fines or, worse, a shut down.
Bathroom Additions
In recent years a three-bathroom house has become quite common, however, many older homes were built with only one or two. For creating a better lifestyle as well as increasing the value of a home, adding a bathroom has perhaps become the most popular home addition in recent years.
Or, you can consider adding on to an already existing bathroom to enlarge it.
Bathroom Options:
Master bathroom: Design a relaxing master suite complete with bath, shower and dressing area.
Guest bathroom: Adding a separate guest bathroom can turn your guest room into a guest suite, create comfort and privacy
Shared bathroom: Make sure you get the most out of an additional bathroom by letting it do double duty. Consider a bathroom which adjoins two bedrooms or a bathroom with both a bedroom and hall entrance.
Sunrooms
A sunroom lets sunlight and air into your home without losing the comfort of the great indoors. When planning, decide first how you are going to use the room. If you want to extend your living room or kitchen, for example, you'll have different construction requirements than if you want to install a hot tub or create a solarium for your plants.
Sunroom Options:
Skylights: A popular option because they bring additional sunlight into the room.
Windows: Operable windows offer an easy way to ventilate your sunroom. And, if ultraviolet fading may be a problem, for instance, consider a solar-bronze or gray-tint to block unwanted heat and UV rays.
Hot tubs: A sunroom offers the perfect indoor setting to enjoy a hot tub year-round.
Dormer or Second-Story Additions
Building a second-story addition has many benefits that a first-story addition does not offer including maintaining your home's original footprint, which saves on yard space as well as keeping your landscaping intact. Other benefits include new roofing and reduced heating costs due to the insulation the second story will provide.
Before you decide on expanding to a second story, however, you should consult with a building contractor or structural engineer. Some homes, especially older homes, may need extra structural support at the foundation and walls before they are able to accept a second-story addition. It may also be necessary to upgrade your electrical system.
Second-Story Options:

Master suite: A popular upgrade in older homes is to build an entire master suite on the second story.
Studio: The opportunity to add many windows in a second-story addition prompts many people to utilize this space as an art studio or workshop.
Loft: A loft keeps this second-story space open and spacious, providing the perfect environment for a recreation room, an office or a children's playroom.
Garage Additions
Whether you use this to shelter your car, for storage space, or want to finish it to make it livable space—or all three—a garage addition is great way to add square footage to your home. Even if you already have a garage, adding a second story can be the perfect answer to carving out additional living space.
Many people find that a garage offers the perfect environment to house their home office, studio space, or workshop. Most garages can be easily fitted with the same comforts as a home: heating and cooling, phone wiring, even plumbing.
Garage Options:

More Tips & Advice For Your Home
Related Articles
Recent Articles