Window Replacement Costs
Window replacement costs about $650 per window, or between $200 and $1,800. Replacing windows on a 3-bedroom house runs $3,000 to $10,000. Labor alone runs $100 to $300 each. Compare quotes from local window installers for the best price on replacement.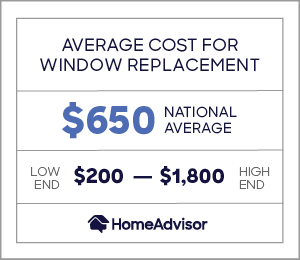 Thank you for submitting your feedback.