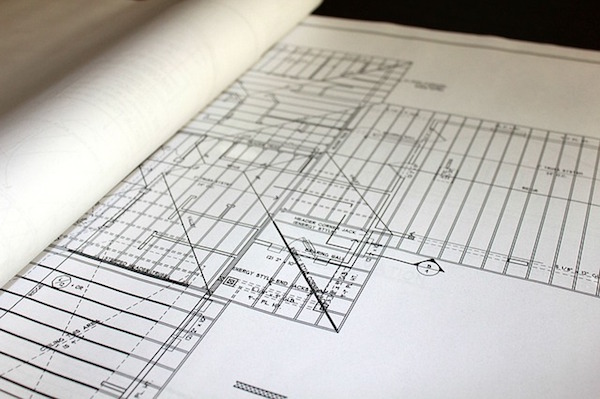 Fraudulent contractors are a blight on the contractor industry. Unfortunately, home improvement lends itself to contractor scams and fraud. To protect yourself from these unscrupulous members of the building community (most contractors are honest, upstanding members of society), there are several practices to look out for and several steps you can take to ensure you don't become a victim.
Get an Honest Referral
Your best bet when it comes to avoiding fraudulent contractors is to go through the proper channels. Sure, you might get cheaper rates from a door-to-door salesman or someone recommended by a stranger, but you should never go with the cheapest price you can find. In fact, dramatically cheaper prices may indicate contractor fraud is present in one form or another. Using HomeAdvisor, or a trusted friend's recommendation, is the best way to get a contractor you can trust. Doing so will save you bundles of money in the end, especially if your cheap alternative ends up taking you for a ride.
Watch Out for "Travelers"
The most common contractor fraud involves "travelers" that go door-to-door soliciting work they never plan to provide. Be it roofing or remodeling, these scam artists posing as contractors offer cut rate prices with a sales pitch that often includes reduced prices due to left over supplies from a job purportedly done in the area. The best way to avoid being a victim of this scam is to hit the phone book. Don't accept offers from any door-to-door salesmen, ever. Instead call at least three reputable contractors in your directory to get bids on your job. If they post a listing in the yellow pages, at the very least you'll know where to find them, and where to send your lawyers, if something goes wrong along the way.
The Best and the Worst Online Information
On the other hand, don't confuse an address listed online as foolproof evidence that a contractor isn't a "traveler." Some online websites, who lack the infrastructure to check information for accuracy, may publish an address from anybody who can type. Just as fraudulent contractors give reputable companies a bad name, this fraudulent online information gives reputable companies, like HomeAdvisor, a bad name. As the leading online resource connecting homeowners to home improvement contractors, you can trust that each and every contractor in our database has been put through a rigorous ten-step screening process. Our ratings and reviews are compiled exclusively from homeowners who actually completed a service request through our system.
Avoid Fraudulent Contractors by Never Paying Cash Up Front
An easy way to spot contractor fraud is the payment schedule. A reputable contractor will never ask for cash, and will never require that the entire job be paid "up front." If a contractor asks for such provisions, your red flag should go up immediately. A good contractor rarely seeks payment until the job is done. Anyone who asks otherwise is probably looking to take your money and run. It's a tried and true tactic of fraudulent contractors, especially the aforementioned "travelers."
Building Permits and Contractor Fraud
Another way to spot a contractor who doesn't know the business is if they ask you to obtain and pay for your own building permits. A good contractor should do all this work themselves. It's part of what you're paying them for. If they ask you to do permit legwork yourself, it's time to sever your ties and look for somebody who is willing to do the job you're paying them for.
Other Protective Measures
Read and understand every word of a contract before signing. If you don't understand something, ask for clarification. If you don't get clarification, hire the job out to someone else.
Never sign a contract with a service professional who makes promises that sound too good to be true. Chances are they need to create these incentives to attract customers for a reason.
Be wary of contractors who try to scare you into signing for repairs that they say are urgent. Before agreeing to any additional costly repairs, seek other opinions.
Victims of Contractor Fraud
If you think you've been taken advantage of by contractor fraud, take steps immediately to remedy the situation. Talk to a lawyer first, to get an idea of what you need to do to get compensated, and be sure to report the offending party to the Better Business Bureau and the authorities. Fraudulent contractors give a bad name to contractors everywhere. Making sure that nobody else falls victim to their scams is the best way to ensure the greater community doesn't suffer from the same dishonest practices, as well.
Avoid Fraud, but Respect Reputable Contractor Practices
As much as reputable contractors shouldn't ask for payment upfront or in cash, they do some way to protect their own financial liability. Smaller, independently-owned contractors offer some of the best rates because they don't have large overheads or price-gouge. Yet, these same practices can put their business in jeopardy by a string of homeowners who refuse payment for a job well done. Some of these contractors may opt to take a lien out on your property, especially if you can't provide assurances that payment is forthcoming. Contractors, who protect their business, are also protecting you, the customer, by affording them the security to offer the best bids possible.
3 Comments