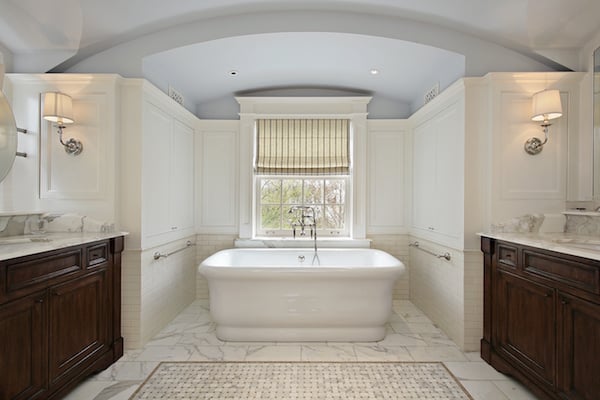 On This Page:
Bathroom remodels are a popular project for any homeowner trying to improve the looks and functionality of their home. But, according to HomeAdvisor's True Cost Guide, most bathroom renovations — even those that are budget oriented — are likely to cost at least $10,000. That's why it's important to hire an experienced and trustworthy pro to handle your job. Here are the questions you should ask before you hire your contractor:
Questions about a Contractor for a Bathroom Remodel
How long have you been a bathroom professional?
Were you formally trained?
How did you acquire your experience?
Do you belong to any professional associations?
Are you licensed and registered with the state?
Are you insured?
Do you have any references I may contact?
Interview Question for References
Were you happy with the project?
Was the job completed on time?
Were there any unexpected expenses?
Would you use this bathroom professional again?
Would you recommend this bathroom contractor?
Questions to Ask a Bathroom Remodeling Contractor About His or Her Work
Do you give written warranties?
Will this project require a permit?
Can you estimate how long this will take?
Will you provide options for different materials?
Ready to start your bathroom remodel?
Find Pros
4 Comments