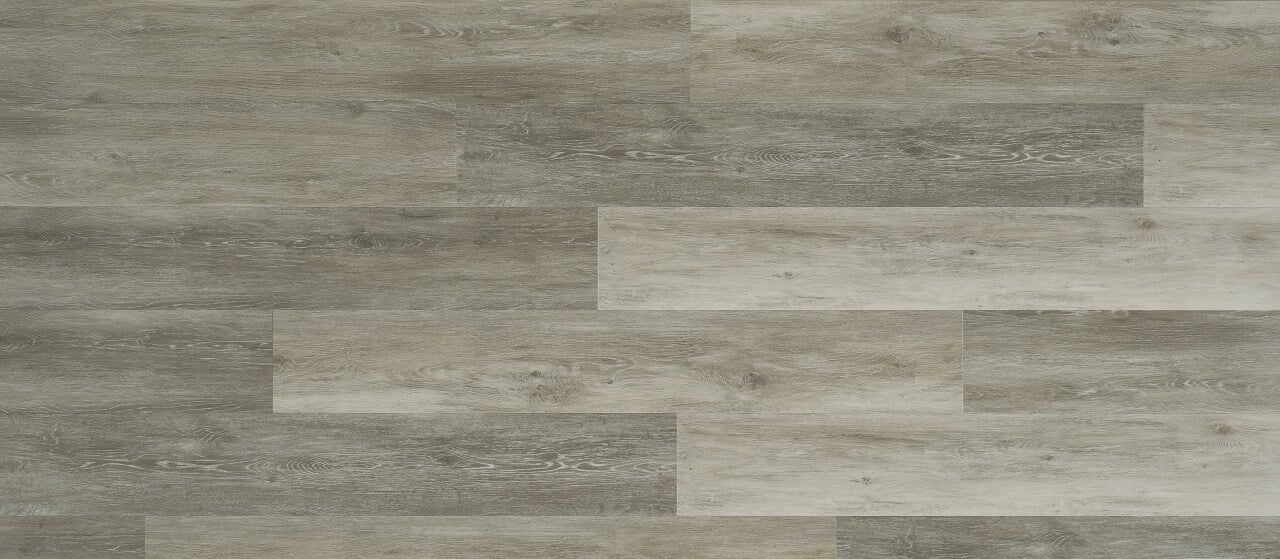 How & Where to Get the Best Prices on Vinyl Flooring
Vinyl flooring is one of the most popular flooring materials due to its affordability and likeness to real vinyl and tile flooring. You can find vinyl flooring in panels, tiles, and sheets, so finding the perfect finish is easy with this material. You can expect to pay between $1 and $5 per square foot with an average of $3 per square foot for various types of cheap vinyl flooring like planks, tiles and sheets.
On This Page
Cheap Vinyl Flooring
There are a few options to consider when searching for cheap vinyl flooring for your home. Vinyl flooring is a solid, affordable option for flooring renovations on a budget and offers excellent finishes. Planks, tiles and sheets all have advantages and disadvantages, respectively.
Best Buy
While vinyl flooring itself is a cheaper alternative in the world of flooring, a particular type of vinyl flooring will provide you with the best bang for your buck. Vinyl tiles are the most inexpensive options with costs for materials at about $1 to $4 per square foot. Many homeowners prefer vinyl tile flooring because of its likeness to real ceramic tiling.
Disadvantages of Cheap Vinyl Flooring
While there are cost benefits of buying vinyl flooring at a discount, consider the possible drawbacks. Discount vinyl flooring could be made of thinner material and damage more quickly than a premium brand. Colors may also fade quicker versus higher-quality vinyl flooring.
What Are Some Cheap Vinyl Flooring Options?
There are three main types of vinyl flooring available. Vinyl planks, vinyl tiles, and vinyl sheets all offer unique styles and low prices.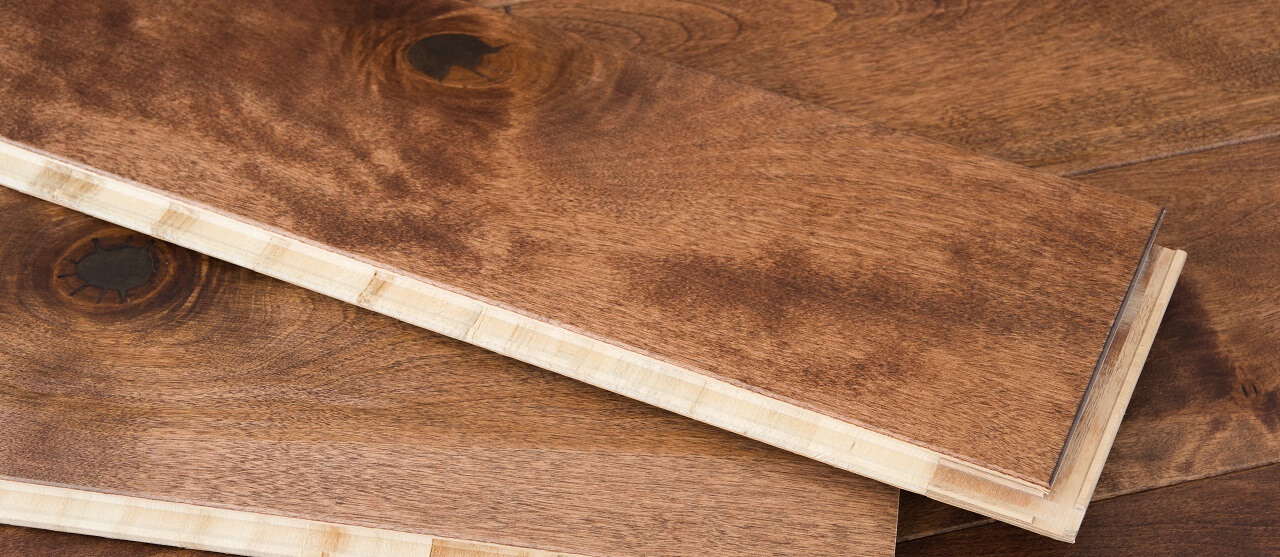 Vinyl Planks
Vinyl planks create the appearance of real hardwood flooring without the high price tag. This type of vinyl flooring is also easy to install with a click-and-lock structure. Vinyl planks cost about $2 per square foot.
Vinyl Tiles
Vinyl tiles are the cheapest type of vinyl flooring. They typically come with a peel-and-stick backing that makes them easy to install. Vinyl tiles cost about $1 to $4 per square foot.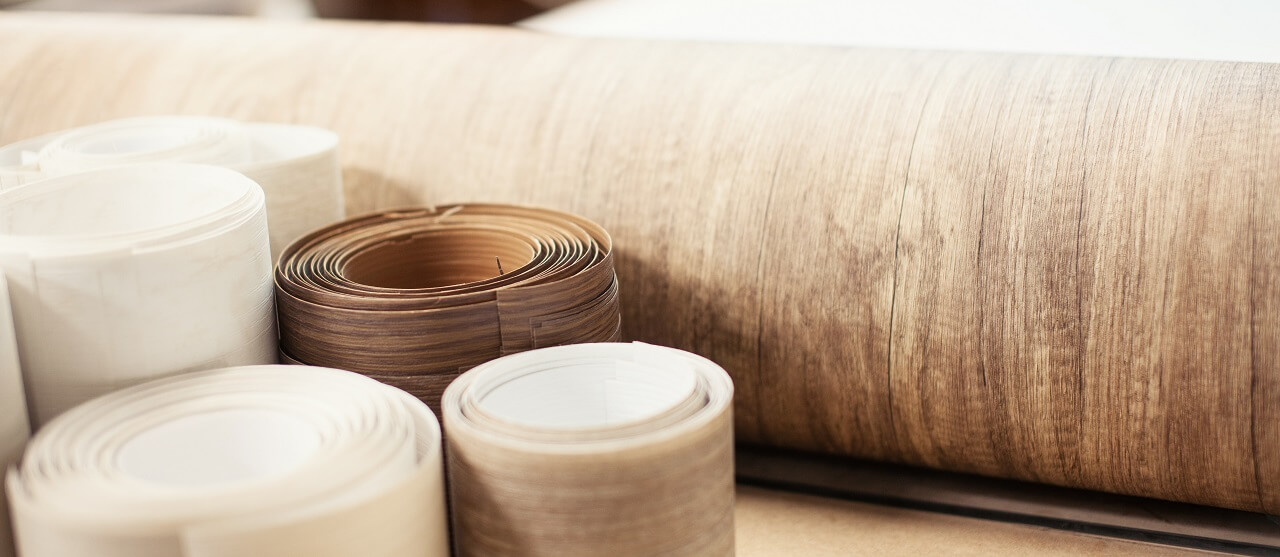 Vinyl Sheets
Vinyl sheets are commonly used in areas with more moisture since this option is the most waterproof type of vinyl flooring. Vinyl sheets cost about $1 to $5 per square foot.
Cheap Vinyl Flooring Options Per Square Foot*

| | |
| --- | --- |
| Vinyl Planks | $2+ |
| Vinyl Tiles | $1 – $4 |
| Vinyl Sheets | $1 – $5 |
*Does not include the cost of labor of $1 to $2 per square foot
Discount Vinyl Flooring Pricing and Suggestions for Every Room
Vinyl flooring ranges in price from $1 to $5 per square foot. Due to its easy installation, you can install vinyl flooring for as little as $1 to $2 per square foot. Each of the three types of vinyl flooring works best in different home areas depending on moisture, level of foot traffic, and overall design.
Bedroom
The bedroom is an area that has low foot traffic, allowing you to choose from any of the options. Typically, vinyl planks are the best option for the bedroom. Vinyl planks look just like real hardwood and are available in a ton of shades, colors, and finishes. Starting at $2 per square foot, vinyl planks are the cheapest alternative to real hardwood flooring.
Living Room
The living room is a high-traffic area of the home that requires a sturdy and long-lasting floor. Vinyl planks are perfect for achieving the classic hardwood style in the living room. If you want a unique living room floor, you can opt for peel-and-stick vinyl tiles. These tiles come in a variety of color and design options for any interior design style.
Laundry Room
Peel-and-stick vinyl tiles are an excellent option for the laundry room. These tiles create the appearance of real ceramic tiles right in your laundry room. You can choose from a variety of colors and designs to create the perfect laundry room style.
Bathroom
Since the bathroom is a high-moisture area of the home, vinyl sheets are usually the best option. Since vinyl sheets are installed in one large piece, there are no cracks or crevices where water could seep through.
Basement
If your basement is prone to flooding, then vinyl sheets are the best option for this home area. Vinyl sheets will ensure a watertight seal and keep your floors safe from water damage. The glue used to install vinyl sheets will also hold up longer on the basement's cement floor.
The Best Place to Buy Vinyl Flooring
Many companies offer different types of budget vinyl flooring at various prices. It is important to look at your options and understand the average pricing of vinyl flooring before you purchase. You can also check out vinyl flooring sellers and installation services near you.
Vinyl Flooring Company Pros and Cons

| Seller | Pros | Cons |
| --- | --- | --- |
| Big Box Stores | Most options | No installation services |
| Large Franchises | Many options available | No negotiating |
| Small Chains | Personalized customer service | Fewer options |
| Online Retailers | Instant price comparison | Difficult customer service |
| Installers | Reliable and timely | Inflated prices |
Where to Buy Cheap Vinyl Flooring
The cheapest places to find vinyl flooring is through the websites of big box stores or large franchises like home improvement stores. You can purchase vinyl flooring for as little as $0.42 per square foot from a large franchise's websites. Plus, you can easily compare prices amongst competitors to make the process quick and easy. You can also compare what you find with quotes from local vinyl flooring installers.
Cheap Vinyl Flooring Installation
Vinyl flooring installation is highly affordable because it is so quick and easy to install. Most vinyl flooring options involve peel-and-stick applications, glue applications, or click-and-lock applications. Each of these installation methods is more straightforward than the average flooring installation. You can expect to pay about $1 to $2 per square foot for vinyl flooring installation.
When Is the Best Time to Buy Vinyl Flooring?
Most home improvement materials dip in price from December to February when the business's slow-down for flooring installation companies is typical. Vinyl floor sellers will also offer deals and discounts during this time to drum up business and make up for the lack of sales.
Hiring Affordable Vinyl Flooring Installers
Vinyl flooring is already cheap to install, but finding a good installation company is just as important as finding an affordable one.
Where to Find Companies
Numerous review websites offer great advice and comments from real customers and will help you get an idea of the quality of service each company can provide.
Questions to Ask
Before beginning any project, having a list of questions to ask can clarify any confusion about the installation process. It can be helpful to ask questions like:
How long will the installation process take?
How long will this type of vinyl flooring last?
Is there any specific type of maintenance and care I should know about for these floors?
Does your company offer discounts on multiple room installations?
Do you offer free estimates?
No Comments Yet