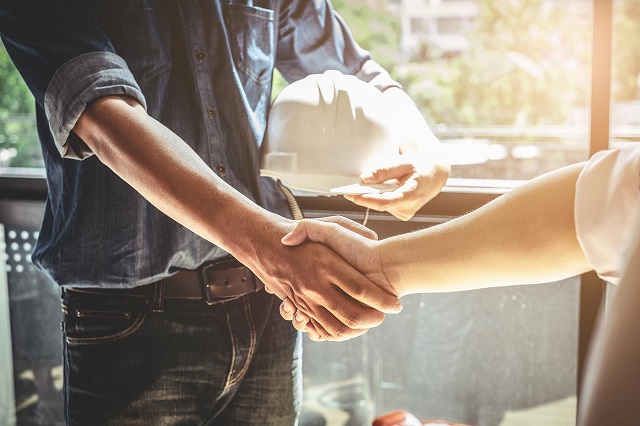 Deciding to renovate or remodel your home is exciting. You can't wait for the day when you can use your updated kitchen or bathroom or relax in your newly fenced backyard. It's going to feel great! You've hired qualified pros and bought the materials, and you're ready for work to begin.
But are your contractors ready to do the renovation or remodel to your HOA's standards? Do they understand the HOA rules?
If you live in an HOA, your home improvement projects must follow your HOA's guidelines. You can find these guidelines in your HOA's Covenants, Conditions, and Restrictions (CC&Rs). Some HOAs also have Architectural Control Guidelines and Rules and Regulations. If you don't already have these documents, ask a member of your HOA board for copies.
As the homeowner, it's important that you read these guidelines during the project planning stage. You need to figure out which HOA rules apply to your project and then make a plan. If you're hiring professionals to do the remodel or renovation, it's crucial that these people also understand and follow your HOA's guidelines.
If your contractors build something that your HOA doesn't approve of, you'll be the one who pays the price. Your HOA might force you to redo the work (at your expense), and/or they may fine you for noncompliance.
So it's your responsibility as the homeowner to make sure that your contractors:
Understand your HOA's guidelines for renovation and repair
Commit to following these rules
Should you simply hand contractors a copy of the CC&Rs?
You could, but we don't recommend this. CC&Rs are long, dense documents. Your contractors are probably busy juggling multiple projects and might not have time or desire to read the lengthy CC&Rs carefully. If they skim the document, they could miss an important guideline, and your renovation could end up being noncompliant.
Here's how to make it easy for contractors to understand your HOA's guidelines (and the importance of following them):
Read the CC&Rs yourself and find all the guidelines that affect your project.
If your HOA has Architectural Control Guidelines and Rules and Regulations, read these too and take note of any rules that apply to your project.
Create a project addendum that includes the relevant HOA guidelines.
Usually, your contractors will ask you to sign an agreement that lays out the project terms. The addendum you create will be supplement this project agreement and emphasize the importance of following the HOA guidelines. This addendum can be as simple as a one-page summary. Both you and your contractor will sign it.
What to include in the addendum:
Name and location of your HOA.
Reference to your HOA's CC&Rs, and a list of the regulations that apply to your project. Write these as simply and clearly as you can, so there's no room for misinterpretation.
A statement that confirms that both parties understand the terms and agree to comply. It's important that your addendum say something like, "By signing this document, both parties (HOA owner and qualified professional) confirm that they have reviewed and agreed to comply with the HOA guidelines outlined here." This helps to prevent future issues and disputes.
Project timing. Few contractors want to be held to HOA guidelines that have no timeframe or end date. State the estimated start date and end date for the project.
Date and sign. Include a spot at the bottom of the addendum for both you and your contractor to sign and date.
A qualified professional shouldn't have an issue with signing this addendum. It's likely that they've worked with HOA guidelines before. If the contractor isn't willing to commit to following your HOA's guidelines, find someone who will. HomeAdvisor makes it easy to find top-rated, licensed pros near you.
Once you have the signed addendum in hand, you can rest easy that your renovation or repair will meet your HOA's standards. Then you can get back to dreaming about that brand-new kitchen. Or bathroom. Or fenced backyard. It's going to be great!
FAQs
Should I choose a contractor who is "bonded" in case they don't follow all the HOA guidelines?
A bond is a kind insurance policy that contractors use to protect their clients. If your contractor does not complete the job as specified in the contract, the bond can provide you with compensation to complete or fix the work. Most states require a contractor to be bonded and insured before they can become a licensed business. So your best bet is to find a licensed and insured professional, who likely is also bonded.
Should I pay my contractor in full upfront, or use milestone payments?
We recommend including milestone payment terms in the agreement with your contractor. Milestone payment terms say that you will pay the contractor as the work gets done in compliance with HOA guidelines. They'll get the final payment after the project is complete. Using milestone payments can help keep your project timeline on track and motivate your contractors to follow HOA guidelines.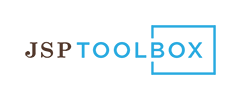 JSP Toolbox is an online suite of tools and resources that empowers homeowner associations (HOAs) to manage themselves, easily and affordably.
Learn more about JSP Toolbox
No Comments Yet