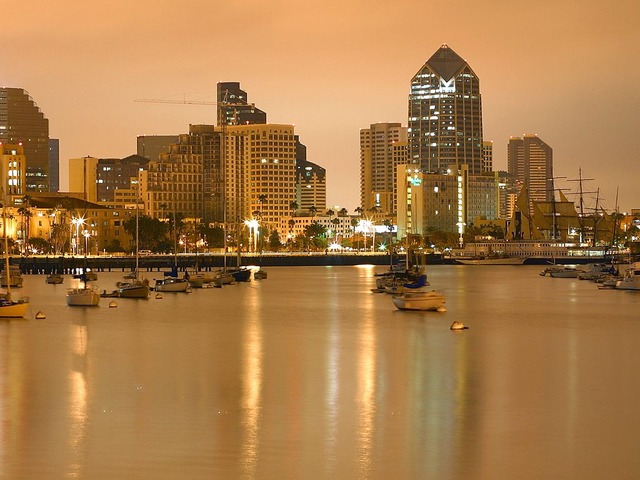 When shopping, we all want to get the most out of what we spend. This is true of just about any product or service imaginable, and home improvement is no different. One of the best ways to ensure that you get the most out of every dollar is to do some research on how much things cost, how long they are expected to last, and, of course, how well they will perform. There is a seemingly endless list of home improvement projects out there, and depending on where you live and your particular situation, some are better investments than others.
Kitchen Remodels
Kitchen remodeling is an extremely popular home improvement project for a few very good reasons. Kitchens that are designed around a particular household's requirements make preparing food, cleaning up, and storage a lot more convenient. A kitchen designed for someone else, or one that needs some important upgrades, can be less than efficient. Whether you're looking to simply replace some old appliances, or do a complete overhaul, remodeling a kitchen is generally considered a fairly sound investment.
Minor kitchen remodeling generally costs about $19,000. A major kitchen renovation will be closer to $60,000 with some projects costing more than $110,000. Minor kitchen remodels usually recover about 93 percent of their construction costs, while major remodels come in around 86 percent.
Bathroom Remodels
Toilet and shower problems can really make a good day go sour. This is one of the reasons why bathroom remodels are such a popular project. Older bathrooms that are dull or cramped aren't always the nicest places in the world to begin with, and when you add poor function into the mix, bathroom remodeling sounds pretty good. Modern bathrooms are more open and relaxing than their utilitarian predecessors, and often have special features like a separate shower stall, good ventilation, a heater, or a spa bathtub. In a place where Americans spend a fair amount of time, a little luxury can really go a long way.
To add a new bathroom to a San Diego home, the average cost is about $33,500. A bathroom remodel is closer to $14,500. While a good amount of the price of remodeling a bathroom often lies in purchasing a new tub or replacing old tiles or floors, it is important to have the plumbing checked out, too. Problems with water pressure or temperature fluctuation don't go away just because you put in a new sink. Dropping a lot of money on a new bathroom should improve its function as well as its form.
Basement Remodels
Basement remodeling is a surefire way to get what you pay for. Many households are in need of some extra living space, and finishing a basement is a great way to take space that is not being used and turn it into a place worth showing off. Many homeowners find that a finished basement quickly becomes one of the favorite spots to relax and entertain guests. It's certainly a wonderful spot for a pool table and big screen TV, but it can also be a good setting for a small bar or a wine cellar complete with a tasting room.
If you simply want the basement to be storage space to free up other areas of the house, you can most likely do it fairly inexpensively. However, for a complete basement remodel, San Diego residents are looking at an average cost of about $64,500. When you compare this figure to the average price of a family room addition, which is $87,000, basement remodeling makes a lot of sense, financially.
New Asphalt Roofing
Asphalt shingles are the most popular roofing material in the country. They are inexpensive, easy to install, and are cheap and quick to repair. Asphalt shingles are found on more than 80 percent of American homes, and are the preferred material in northern states because they perform well in cold and moisture-rich environments.
In southern California, however, when looking for the best roof around, many homeowners opt for tile. Very beautiful and extremely durable, tile roofing can last for more than 75 years, and look good doing it. Tile has two major drawbacks: It is brittle, making it a delicate operation when repairs are needed, and it is very expensive. An average asphalt roof installation costs about $16,000, while tile roofing can cost double or even triple that price.
New Vinyl Siding
Vinyl siding is a very popular choice among American homeowners when it is time to spruce up the exteriors of their properties. It is quick to install, cost-effective, and requires very little maintenance once in place. It never needs to be painted, and when it gets dirty, spraying it down with a hose generally does the trick. Vinyl siding doesn't dent due to minor impact like aluminum siding, and when it gets scratched, the damage is far less noticeable since it's the same color the whole way through.
In the past, vinyl siding was known to have problems with fading over long periods of time when exposed to a lot of direct sunlight. This problem, though not completely solved, is a much smaller issue with newer vinyl, which is a good thing considering how much sunlight there is in San Diego. To have your southern California home clad in vinyl costs, on average, about $11,000.
Exterior House Painting
For many homes and homeowners, and for many different reasons, vinyl siding may not be the perfect solution for the outside of a home. Especially for houses clad in wood, a new paint job not only improves exterior appearances, but also protects the material underneath from damage due to exposure. Getting the outside of your home professionally painted might require a bit more than just a simple topcoat. If the existing paint is cracked or peeling, or if damage has already been done to the material underneath, painting will involve removing any old paint and possibly replacing some damaged surfaces.
It is very difficult to estimate how much painting a home's exterior will cost on average since prices vary dramatically depending on several factors. The condition of the existing surface, the size of the house, and, of course, the quality of paint you choose will all come into play. Opting for the highest quality paint you can afford is generally a good idea, as it will last longer and will most likely end up saving you money in the long run. Exterior painting can cost anywhere from $2,000 to more than $5,000.
Deck Building
What would San Diego be without nice weather? And what better place is there to enjoy the weather than on your own deck? A very large portion of the year in southern California is quite deck-friendly, which makes building a deck an investment that's sure to be well-used.
Whether you hire someone to do the work for you, or you decide to do it yourself, the deck you build should be made to last as long as possible. While certain materials like composite decking and plastic lumber are made to weather the elements without much worry, a traditional wood deck will need to be sealed properly and will most likely require some maintenance from time to time in order to go the distance. One of the newer trends in deck building is using tropical hardwoods like Ipe. Ipe is incredibly strong and weather-resistant, but it is so hard that it requires some pretty special planning to work with. The average cost of a deck addition in San Diego is about $16,000, but most would say that it's well worth every penny.
Window Replacement
Window replacement is quite possibly the most sound home improvement project around. New windows can significantly reduce the amount of heat transfer between indoors and the outside, which, in turn, can reduce heating and cooling bills. As an added bonus, new windows will look great, open and close easily, and might be more convenient to clean when they get dirty, depending on the model you choose.
The average cost of replacing windows is about $12,500 for wood models and around $1,000 less for vinyl ones. New vinyl windows generally recover about 91 percent of their construction costs in resale value, while wood windows often recover 96 percent. Add that to the improved comfort, appearance, and function of your new windows and it's easy to see why they're such a popular choice for so many homeowners.
No Comments Yet