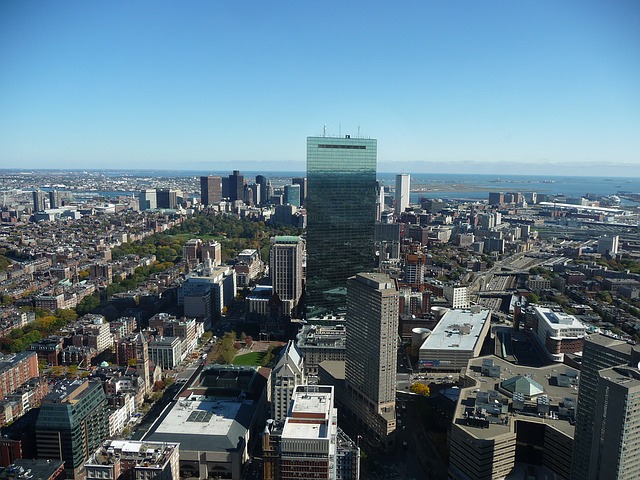 Boston is a city known for its history, but it also is known for its institutions of education and its many cultural attractions. Affectionately known as "Beantown," Boston truly has something for everyone, which makes it no surprise that not only do throngs of people come to the city to visit every year, but many others come to stay and live or get an education. The schools of higher learning in the area are renowned for providing world-class education for thousands, and when they're not in class, students can take advantage of a diverse array of places to see and things to do, from Revolutionary War sites to modern cultural attractions.
Museum of Science
A particularly popular destination that brings in around 1.5 million visitors a year, Boston's Museum of Science has come a long way from its inception in 1830 by six men with an interest in natural history. What began as the Boston Society of Natural History moved from place to place until gaining a permanent home in 1864, and it has now become one of Boston's most visited cultural institutions as well as one of the world's largest science centers.
Among the more popular attractions at the Museum of Science is the five-story-tall IMAX Dome screen in the Mugar Omni Theater, where visitors can take a virtual tour of Africa or some of the most incredible national parks. The museum also shows 4-D films, which combine popular movies in 3-D with extra effects like snow or wind right in the theater. Of course, no trip to the museum would be complete without experiencing the exhibits available there, and the Museum of Science has a wide variety of fascinating and engaging things to see, with exhibits covering topics from engineering to natural sciences and mathematics.
Cultural Attractions
To refer to Boston as a city rich in cultural attractions could be construed as an understatement. To begin with, "America's Orchestra," as the Boston Pops Orchestra is known, hails from Boston. Founded in 1885, this musical gem representing the city also sometimes called "the Hub of the Universe" is the most recorded orchestra in the country. The city offers plenty to see for fans of visual arts, too, including the exhibits at the Museum of Fine Arts and the Isabella Stewart Gardner Museum.
Boston is also home to Fenway Park, one of the most storied sports stadiums in the world and home to the Boston Red Sox. A tour of this iconic location is a step back in time. Still one of the smallest stadiums in Major League Baseball and home of the 37-foot-tall "Green Monster" wall in left field, Fenway also still uses a manually operated scoreboard. For those who are bigger fans of winter sports, seeing America's oldest NHL team might be a better choice: The Boston Bruins have been playing in the city since 1924.
Historical Attractions
When one considers the historic attractions of "the Cradle of Liberty," the challenge is not in finding historic sights to tour but in choosing where to start and finding the time to see them all. A great place to start is with the Freedom Trail. Boston is known as a walkable city, and one reason for that is the existence of one of the country's first historical walking tours, stringing together many significant sites from the Revolutionary War. The Freedom Trail traces its route through downtown Boston and across the Charles River into Charlestown and includes 16 major historical sites.
Colleges
Education is another important component that comes to mind when one thinks of Boston. "The Athens of America" and its suburbs are home to some of the finest and most prestigious institutions of higher learning in the world. The Boston area is home to more than 100 universities, colleges, and tech schools. In addition to being renowned for its history and cultural attractions, Boston is also a major center for academia at several levels.
Harvard is one of the more prominent colleges and also the oldest institution of higher learning in the country, dating back to 1636. With an enrollment of more than 20,000 degree candidates and more than 360,000 alumni around the world, this Ivy League school is a major contributor to higher learning, and its famous students have included Bill Gates, Mark Zuckerberg, and eight U.S. presidents.
Founded in 1861, MIT, the Massachusetts Institute of Technology, has been an educational innovator ever since, promoting hands-on problem solving and an eagerness to make the world a better place. As of 2014, MIT graduates have launched more than 30,000 companies, creating 4.6 million jobs and generating roughly $1.9 trillion in annual revenue. Prominent alumni include Ben Bernanke, Kofi Annan, and Benjamin Netanyahu.
How to Bring the Education Home
If you go as a family to these many attractions, figure out a way to bring it home with you. You could some science experiments at home, maybe teach your children about gardening. You can also talk more about the history and culture of Boston with your kids. Start traditions related to the town or think about tracing genealogy — you could be related to some famous Bostonians!
No Comments Yet