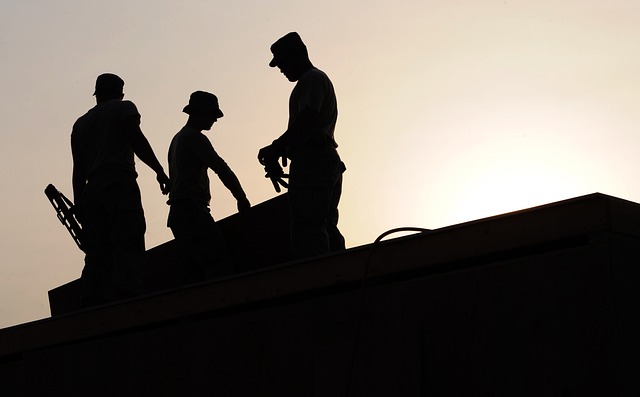 Some expenses of home improvement projects are inevitable. The cost of materials, for example, is unavoidable, even if you can find discounts here and there. The design of a particular installation can also be altered to affect the cost, but with it generally goes a good portion of its value. Most people look to DIY to reduce the cost of their home improvements. That's why it has become a big sector of the home improvement industry. It's also why so many con artists are able to operate, preying on homeowners ready to leap at the first hint of something that appears to be a steal.
One of the most obvious, but most overlooked, aspects of reducing labor costs is talking to friends and neighbors about their home improvement skills and trade favors. Of course, unless the person is like a brother to you, simply hitting them up for their free time may not be the best way to go about soliciting their help. Invite them to your weekly poker game and gamble with your leisure time, instead of your money. Offering someone with plumbing or electrical skills to the poker table can be one of the best decisions you ever made.
No limit hold 'em is only the most popular and trendy way of determining who is the victor and the owner of the spoils. Football and other professional sports teams can work, too, as well as your own softball, basketball, or hockey leagues. In general, it's a great way to scratch that gambling itch without money or hard feelings getting in the way. Let your spouse in on the plan, and it can smooth over any nagging tendencies about your card-playing habit.
Ante Up: Projects that Work Better with a Team
The Ace of Clubs: House Cleaning
This can mean anything: windows, gutters, carpet, siding, or any number of cleaning tasks. You're probably not going to have your friend clean your dishes or pick up your kids' toys, as this can seem mean and disrespectful, but house cleaning does have a nice slave-for-the-day quality that works well with gambling stakes.
The King of Hearts: Garage Organizing and Remodeling
Without the buddy system, you can quickly become hopelessly bogged down in the clutter of your garage. Something you thought you could do in a single day may seem like it will never be finished. Even a friend or neighbor who is willing to come over for moral support can be a big asset in staying motivated.
The Queen of Diamonds: House Painting
Far and away the most popular DIY home improvement, the relatively simple but time-consuming nature of this project makes it great for a tag-team. Plus, having an extra person to help move heavy furniture is an invaluable help. Just be sure to lay down a bunch of plastic—human nature means your friend or neighbor isn't going to be as concerned about dripping paint as you would like.
The Jack of Spades: Landscaping
Mowing the lawn and trimming hedges are more examples of slave-for-the-day tasks, but the real value might be finding someone who can help with laying mulch around your trees, in your garden, and along your walkways. Like house painting, most landscaping tasks require little expertise but a lot of time and patience.
The Ten of Clubs: Fence Building
This will stretch the bounds of what most average DIYers can accomplish, but there are people who have the knowledge and need to build a fence and lack only the will and manpower. If you can find a few friends with strong backs to help dig and place fence posts, you can build a decent residential fence for a fraction of the cost a professional would charge. Keep in mind that it may take a full day or more with your friends just to get the fence posts set, so you might have to ante up favors of your own.
Before You Hit Broadway: Pick Your Spots, Hedge Your Bets
This is good advice for all bettors in essentially every situation, just as it is when betting for home improvement labor with your friends and neighbors. Unless everybody needs their house painted or their garage organized and cleaned out, straight up betting where everybody offers the same thing probably isn't going to work. If you're looking for someone to clean your gutters because you're afraid of heights, it doesn't do much good to trade gutter cleaning for gutter cleaning. Perhaps you have some experience with drywall repair, however, that your friend or neighbor does not. In this case, you might trade those favors.
Generally speaking, everybody has something to offer. Strong backs and pickup trucks are only the beginning of what your friends might have to offer. Maybe somebody owns a pressure washer. Maybe somebody else has built a deck before and knows about common pitfalls. If you can find the right group of people, you might consider playing poker every other weekend with the winner getting his or her turn to receive help with the house the following weekend. The terms can be fluid and friendly and, in the end, the goal is to improve your home while increasing your investment and fun during weekend gatherings. As for how to play those pair of jacks, well, that's another story altogether.
No Comments Yet