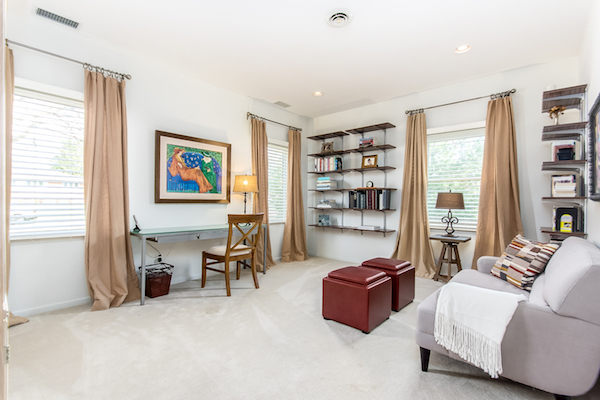 When dealing with aging furniture, many people are tempted to throw out the old and buy new. Sometimes, this is the most effective way to go. However, fine quality furniture isn't meant to simply be replaced! Deciding whether furniture refurbishing is the best option for your situation can be difficult. The choice hinges on several key factors, and understanding these factors can mean a difference of hundreds of dollars. Here are a few tips to help you decide whether furniture refurbishing is right for you:
When Furniture Refurbishing Is a Good Option
Each of the following factors can indicate that furniture refurbishing is a good option for you:
Furniture refurbishing for high end pieces: Though they often go hand in hand, a high original price tag doesn't always mean quality construction. However, if you paid a lot for a piece, it is well worth your time to at least consider refurbishing it rather than replacing it. When the original price tag of a piece is high, furniture refurbishing is simply more cost-effective; unless you are absolutely sick of looking at it, that high end piece is simply too costly to just throw out.
Refurbishing furniture of high quality construction: When a piece is built to last, there's really no practical reason to junk it. Though it may not suit your aesthetic tastes, well-built furniture is always appealing to someone. If wear and tear have taken their toll on its surface, there is every chance that a knowledgeable furniture repair person will be able to bring the piece back to life. Even if you don't want to keep it yourself, very well made pieces are worth refurbishing and selling again.
Singular or difficult to replace pieces: Sometimes, a homeowner will find him or herself looking to replace a worn-out piece that is simply too unique to duplicate. That table that fits perfectly in a cramped space or that dresser with the top that lifts up to reveal a mirror can't be found just anywhere! If you find that you'll miss certain characteristics of a piece and you can't find a replacement that fits the bill, there's a good chance that furniture refurbishing is your best option. You could, of course, hire a custom builder to duplicate a unique but worn out piece, though the cost of refurbishing is typically significantly lower.
Furniture refurbishing for pieces of sentimental value: Pieces that have been handed down to you or remind you of a special event or particular period in your life are irreplaceable. Even if they are not of high quality, it may be worth the cost of refurbishing to keep these pieces around. Here, you might consider doing the job yourself. Though you might not be able to do the same quality work as a professional, the extra "character" a handed down piece gets when you do the work yourself may even add its charm.
Ready to start your
furniture refurbishing

?Find Pros
Vintage or antique furniture refurbishing: Is the piece in question more than 50 years old? Does it carry certain characteristics that are primarily associated with a particular time period? If so, there's every reason to opt for furniture refurbishing! While you might not particularly care for the style, there are others out there who seek out such pieces, making them easy to sell if they are in good condition. It should be noted, however, that certain antiques can actually lose value when refurbished.
Refurbishing Antique Furniture
Refurbishing antique furniture is sometimes a double edged sword. While the refurbishing process may make a piece you intend to keep more attractive and increase its function, it can actually detract from its value. Some antique collectors prefer to buy pieces that have not been altered, and since these are the people you'll need to please when you sell, any antique you plan to auction should probably be left as-is. However, since refurbishing antique furniture is a good idea if you plan on keeping it and using it as a practical part of your home, it is often a good idea to have any antique you plan on refurbishing professionally appraised. While this appraisal will carry a price, altering a piece that could have been worth thousands if left alone is a risk that most would rather not take!
FIND LOCAL FURNITURE REPAIR COMPANIES
No Comments Yet