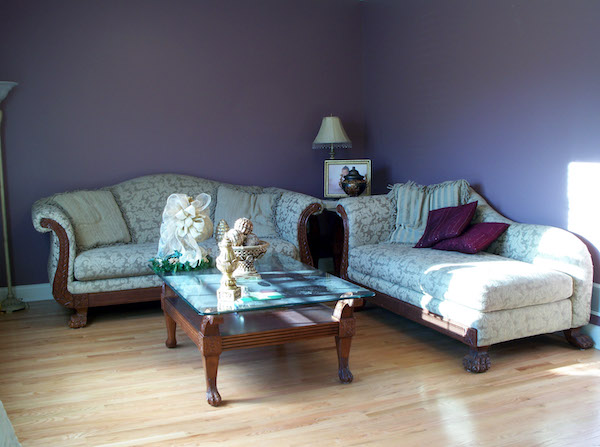 The quality of older furniture is rarely found in its modern equivalents. Prolong the life of your antique or hand-me-down pieces with these four furniture-saving tips:
#1 Touch ups. Furniture polish does wonders for unpainted wooden furniture. You can hide deeper nicks or scratches with a color-matched filler.
Recommended for: Moderate scratches, nicks and dents
#2 Refinishes. Use a stripping agent or sand paper to remove the original stain or paint from the furniture. Before you add new finish, make sure all of the surfaces are smooth to the touch. If you're unsure about your finishes, test them on a hidden part of the furniture before you move ahead.
Refinishing your furniture is a messy job. Call a pro if you're not 100 percent comfortable with tackling this project yourself.
Recommended for: Severe nicks, heat- and water-damaged finishes
#3 Reupholstering. Reupholstering will change the look and physical feel of your furniture. It's best to hire a pro to handle this job to avoid any furniture-ruining mistakes. Have general design in mind before you speak to your upholstering pro.
Recommended for: Ripped, stained, mildewed or dated upholstery       
#4 Specialty repairs. Seek out a specialist if you need repairs on rare, severely damaged or highly valuable furniture. Sub-par restoration can ruin or diminish the value of prized furniture.
Recommended for: Historic or valuable furniture
Need to find a pro for your furniture renovation?
Find Pros
---
No Comments Yet
You can be the first to comment!