If you're wondering how to make your house look more modern, you might be envisioning an extensive (and expensive) remodeling project that takes many months to complete. Before you dive down that rabbit hole, consider tackling a smaller-scale project to make your home feel more current.
The true cost of a home renovation varies depending on your design choices, but an updated design can emphasize simplicity over all else. Make strategic upgrades to features like lighting, fixtures, or color to showcase a current look that feels sophisticated. Or, if your home needs a little extra design attention, new appliances or an opened-up wall can make a space feel brighter and newer.
Read on for 18 updates to modernize your home on any budget, along with recommendations for quick fixes that'll work in a pinch.
On This Page:
1. Declutter Your Home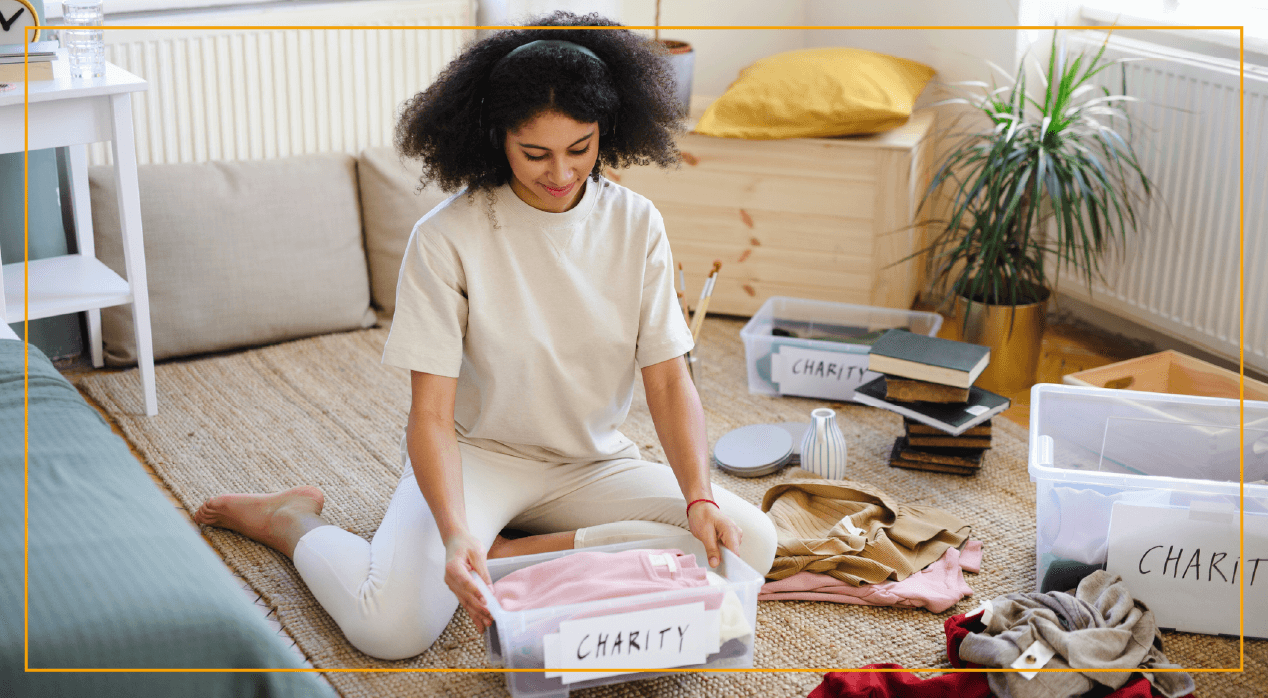 Modernization is all about simplicity, which means your cluttered cabinets or haphazard hallway closets will need some TLC to make your home feel fresh and current. Minimalism is a common trend, too, but that doesn't mean you should rush to throw away things you actually use.
The first step in modernizing your home is to take inventory of what you don't need. Spring cleaning is a popular annual tradition, but you can declutter your home at any time of year. Consider donating furniture and hire a local professional organizer to consult on messes that are out of hand.
Quick Fix: Make a size-ordered list of items you want to get rid of or give away. Start your decluttering mission with the biggest items on your list to quickly clear out large amounts of space.
2. Open Up Enclosed Spaces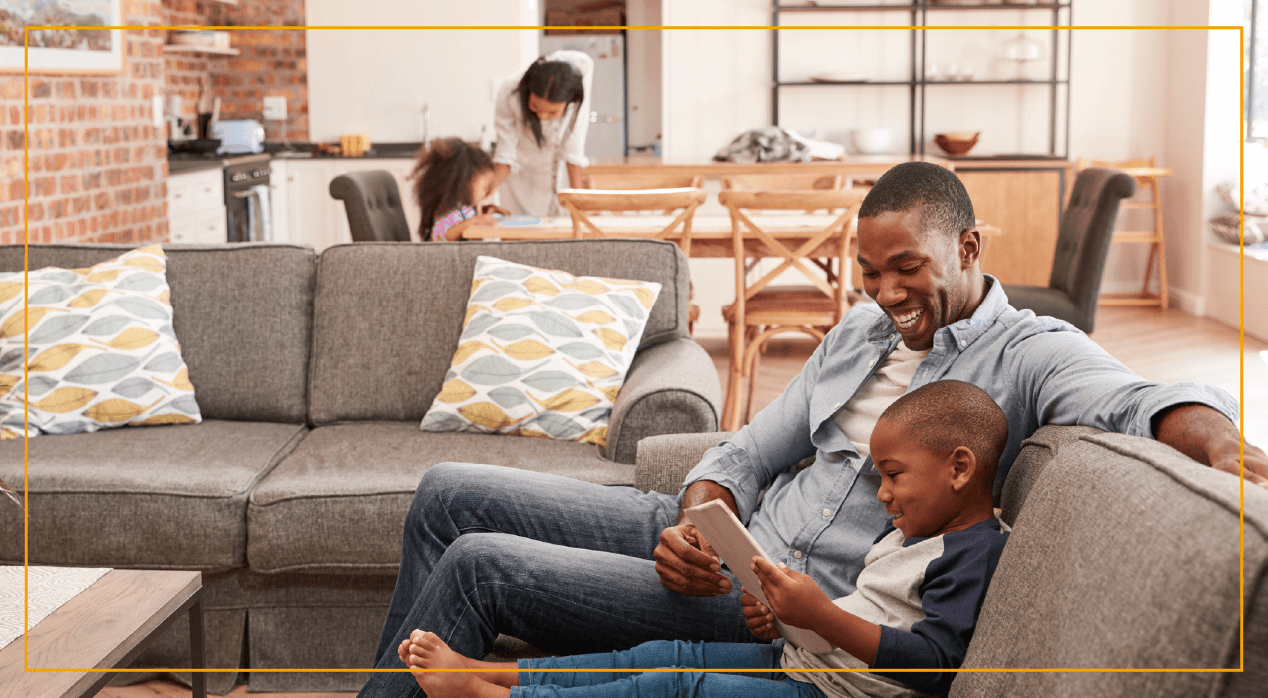 Once you declutter your space of things you don't need, pay attention to parts of your home that feel cramped and dark. If any of these spaces are near non-load-bearing walls, you might be able to open up those walls to enlarge your space.
If you don't feel comfortable tackling this project on your own, hiring a remodeling pro can take the stress out of modernizing your home.
Quick Fix: Install a large mirror near a window that receives lots of sunlight. This will scatter light throughout the room and make your home appear more open and airy without the need for remodeling.
3. Refresh Your Color Palette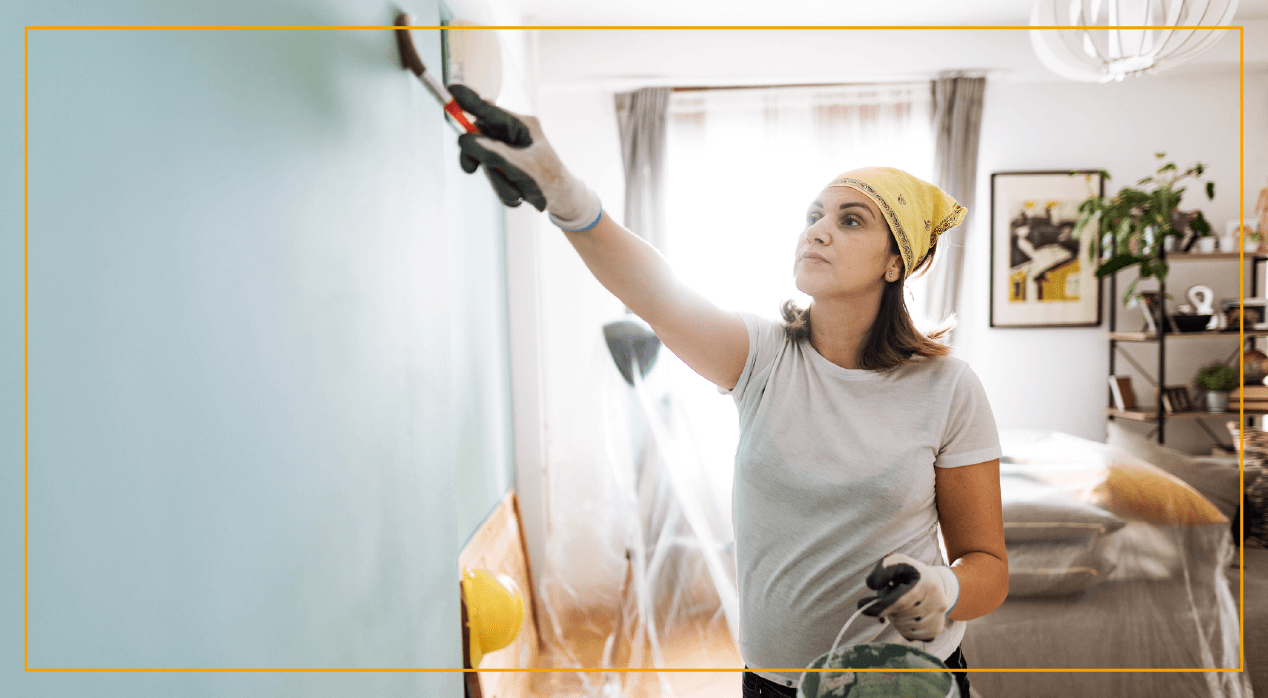 The latest homes use color theory to inspire serenity and relaxation. Choose calming colors, like a reassuring green or a refreshing blue, for your home's living areas to reduce stress. Opt for lighter shades that reflect lots of light to uplift your mood. Neutral tones can feel very clean, but stay away from creams and beiges that can make a home feel more traditional.
Since cleanliness and simplicity are both hallmarks of modernization, limit patterns and designs in your house that may come off as busy. Removing wallpaper and painting over stencils can help make a room feel lighter and more open. Hiring a pro to remove your wall coverings can be a smart way to speed up the process.
Quick Fix: If your walls already showcase a light color that you love, you can modernize the look quickly by adding a splash of contrast. Introduce a dark color as an accent to design features like a mantel or kitchen island.
4. Light Up the Room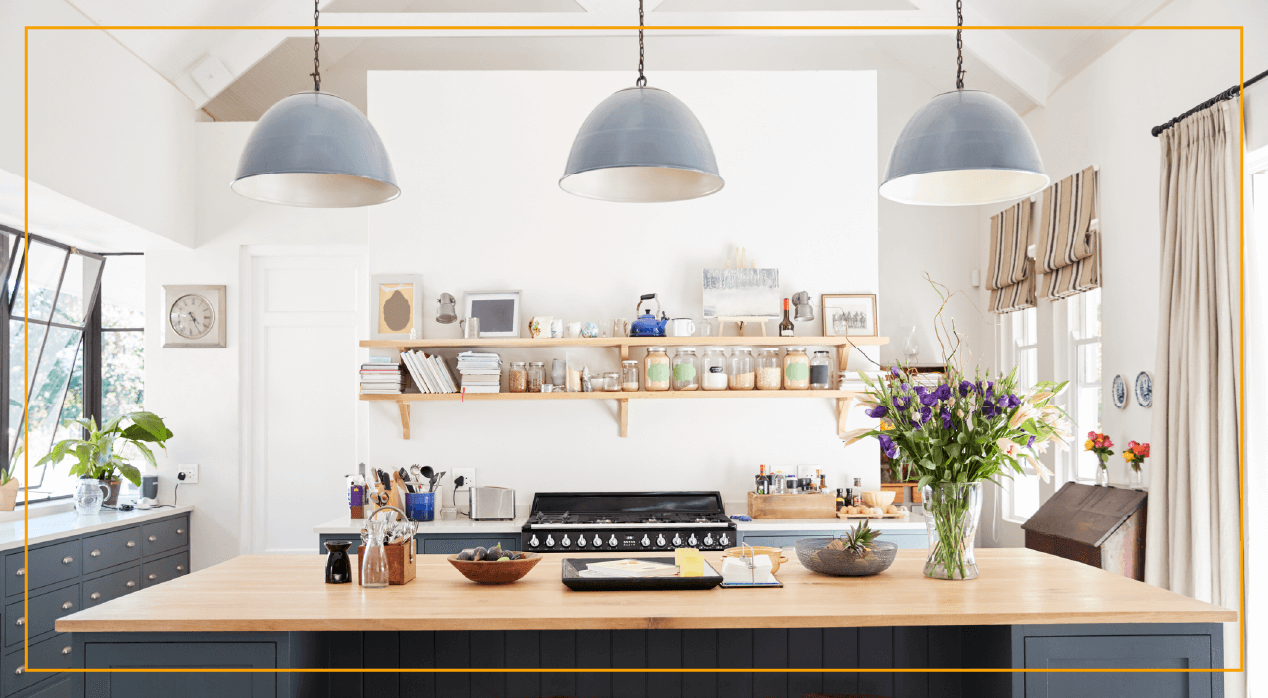 Adding light to your home is one of the fastest ways to make it feel updated and current. Modernized homes incorporate light to emphasize the simplicity within. Swap out old incandescent bulbs with LEDs to brighten your space and save on home energy costs.
For a stylish twist, hire an electrician near you to install backlighting behind mirrors, headboards, or cabinets. Backlights emit soft light and an ambient glow throughout the room that's sure to calm your senses.
Quick Fix: Note any parts of your home that could use more light, like long hallways or dark corners, and add a dimmable lamp to those spaces. As a bonus, it will double as a design touch.
5. Rethink Your Windows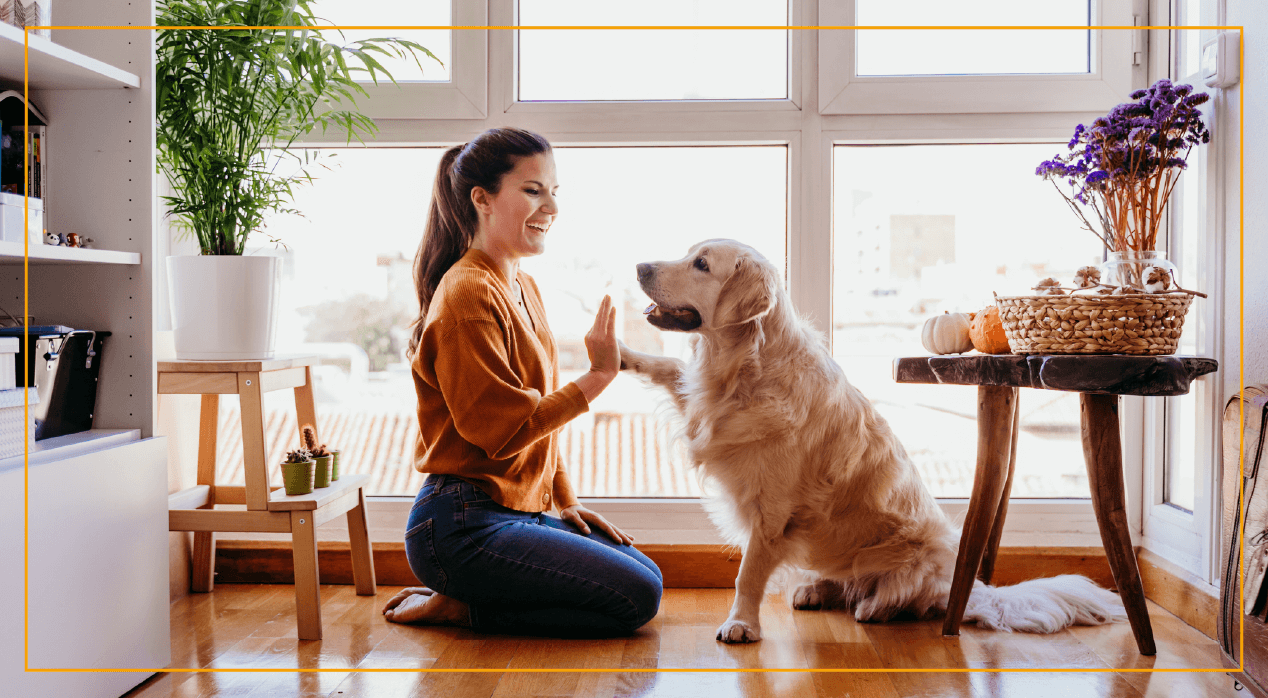 One design element that many updated homes share is the use of picture windows that let in lots of natural light. Some homes even have entire glass walls that prioritize views and create a sense of openness to the outdoors. While there are several window types found in modern homes, many of them feature as much exposed glass as possible.
A window installation professional can replace a single window in a short amount of time, though the cost of a window replacement can be more than $1,000 in some cases. Be sure to budget for your upgrades before you set out to replace several windows.
Quick Fix: If you don't remember the last time your exterior windows had a thorough cleaning, schedule an appointment with a local window cleaning service. Removing layers of dirt and dust from your windows can make your home brighter and more inviting.
6. Intentionally Frame Your Views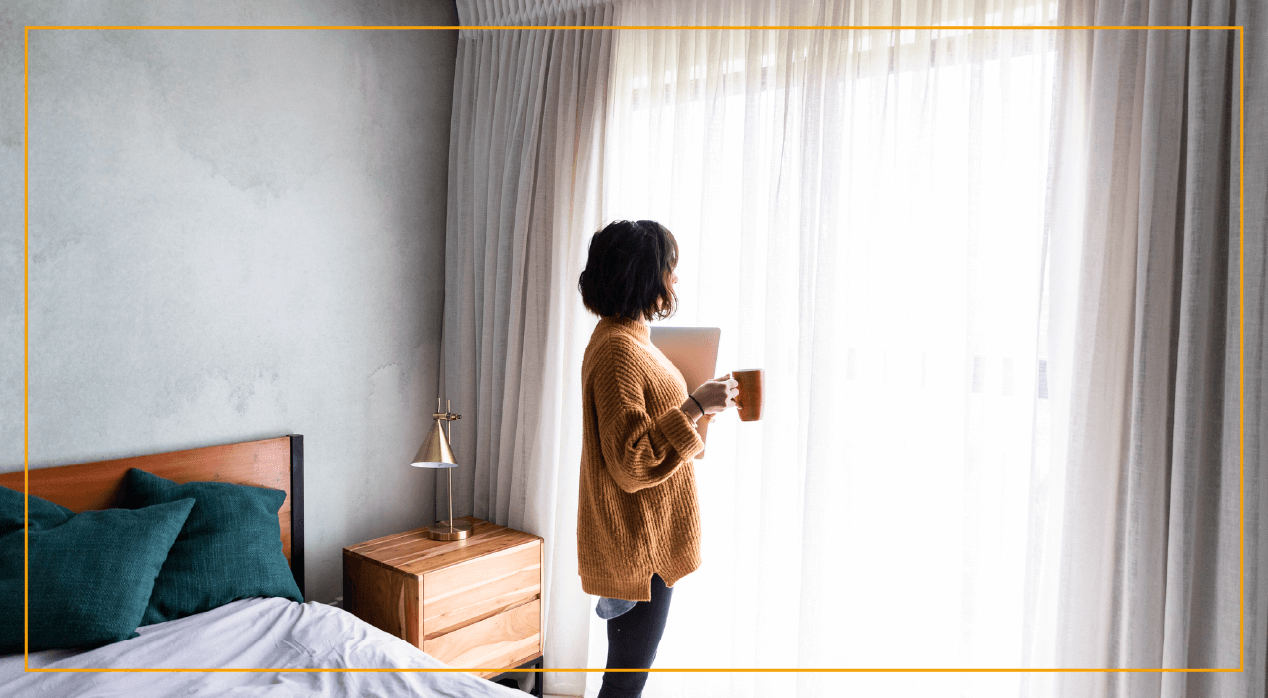 Speaking of windows, they're often a focal point in the room. Framing your windows with updated window treatments can quickly enhance the sophistication they bring to the rest of the room. The cost of installing window treatments will depend on the material you choose and the size of your windows, but some options are much more affordable than others, such as polyester voile, nylon, or muslin.
Simplicity is a key component of modernization and window dressings are not exempt. A bold pattern or pop of color is a delightful accent in some home design styles, but they can become distracting amid the clean look you're going for.
Use window coverings with light textures and no more than two colors to keep things cohesive. A monochromatic color scheme that complements your wall paint will elevate the look even more.
Quick Fix: In a pinch, use a clean drop cloth from a past painting project as an unassuming window covering. Drop cloths have a nice weight that billows in the breeze when the windows are open, and they filter in soft, ambient light.
7. Install Nontraditional Doors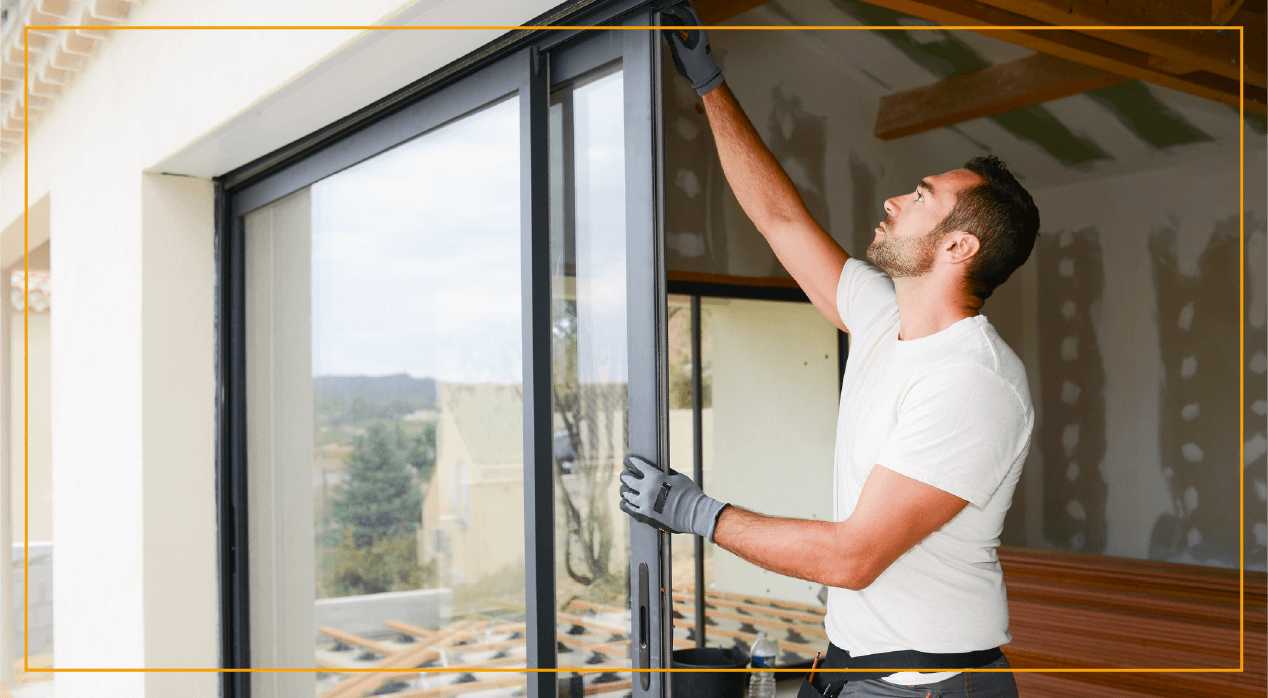 Traditional doors often have recessed panels that give them a layered appearance. Design flares like these panels can distract from the simplicity found elsewhere in an updated home. Consider hiring a door installation pro to swap your interior doors with minimal, flat-panel doors.
Look elsewhere in your home to see what other kinds of doors you find. If you have a French door or sliding glass door that leads out to your patio, replacing it with a glass garage-style door can make your space feel sleek and luxurious.
Quick Fix: Rather than replace your doors, think about any interior doors you usually keep open. Remove closet doors and other rarely used doors to open up the layout of your home and improve the flow from room to room.
8. Upgrade to Energy-Efficient Appliances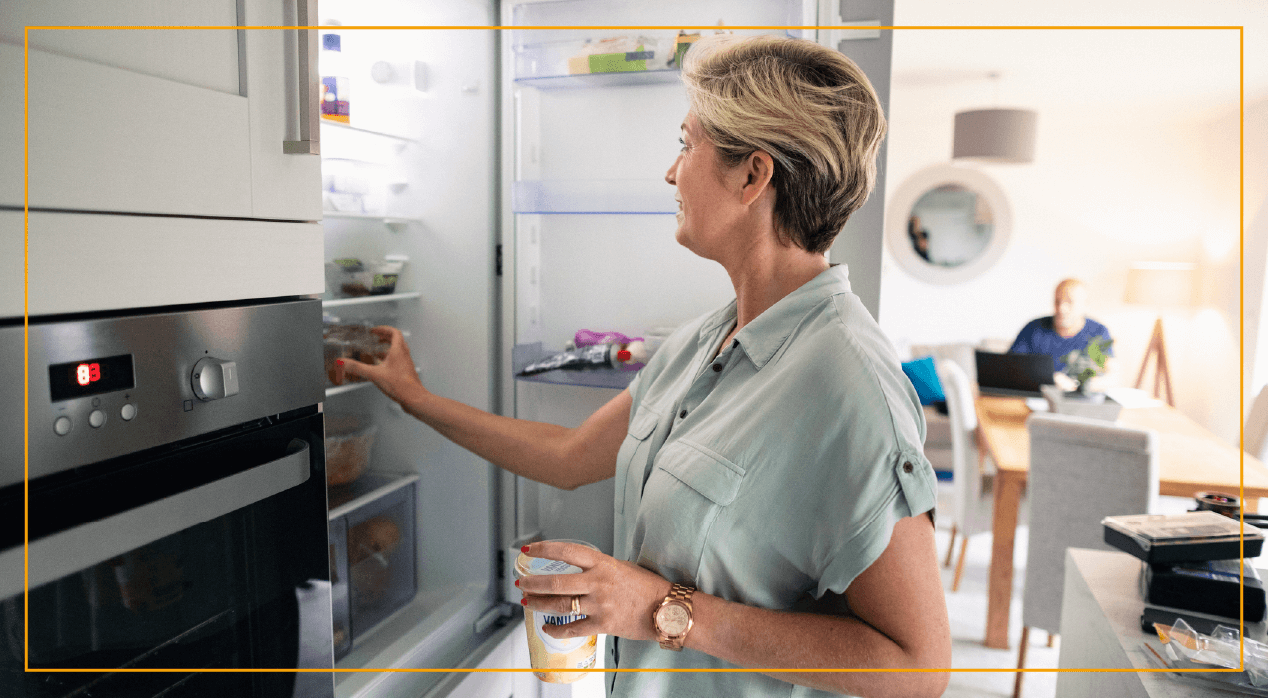 Energy efficiency is a prized quality of many newer homes—as are visually appealing appliances that double as design elements in the home.
Purchasing Energy Star appliances can save you money on your energy and introduce an instant style upgrade. In fact, there might not be a con to upgrading your appliances, since long-term savings from energy-efficient appliances can outweigh their upfront cost.
Quick Fix: Just bite the bullet! If you have an outdated appliance in your home, it could be costing you a lot of money on your utility bill. Not to mention, outdated appliances can quickly clash with sophisticated design touches in your kitchen or laundry room.
9. Update Your Flooring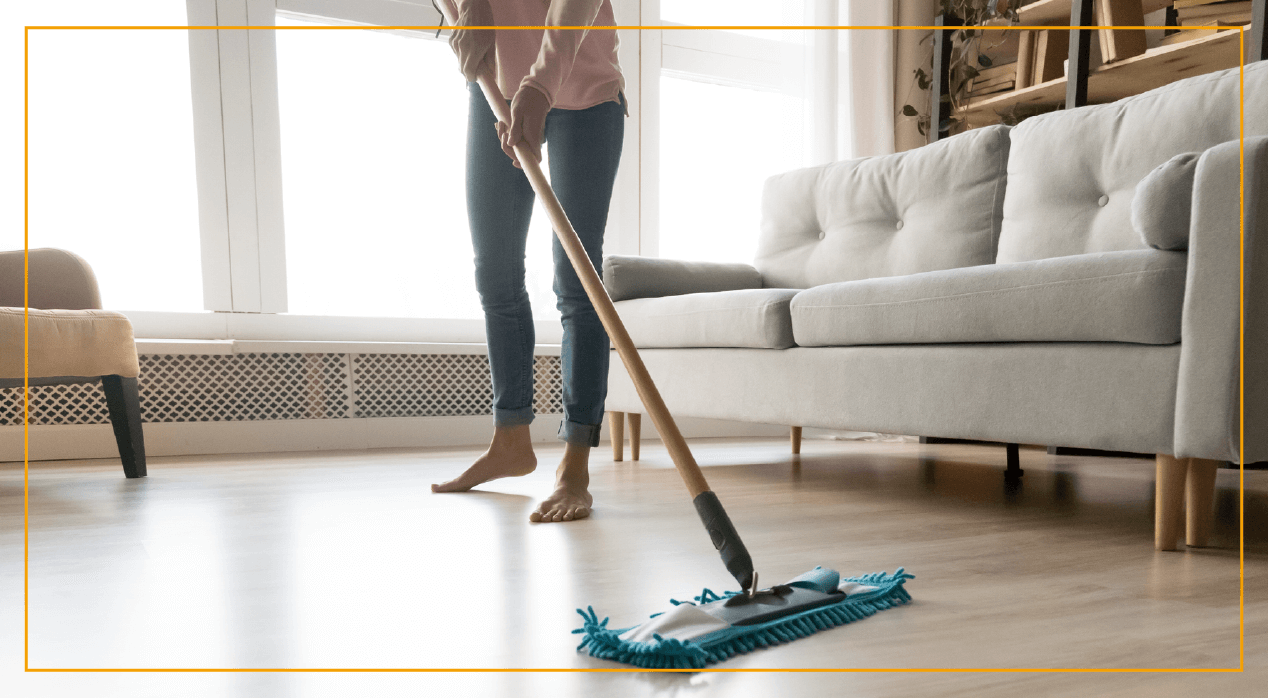 The floors under your feet might date your home more than any other design feature. When you're trying to emphasize clean lines and minimal textures, carpet is usually a no-go. Instead, install flooring in a material like wood or stone tile that echoes the smooth surfaces of your walls.
Opt for color selections that are light and bright. Dark woods and tiles can visually shrink a room. While these materials are prized in traditional homes for their cozy factor, they'll clash with the bright tones found in your updated home.
Some materials, like certain light-colored woods or marble tiles, can increase the cost of your flooring installation, so calculate your square footage and decide on a budget before choosing options.
Quick Fix: Concrete is a highly desirable flooring material. It's easy to clean, durable, and relatively inexpensive. If you have carpet throughout your home, it might be worth getting a cost estimate for polishing the concrete underneath as your new flooring.
10. Consider Using Modern Materials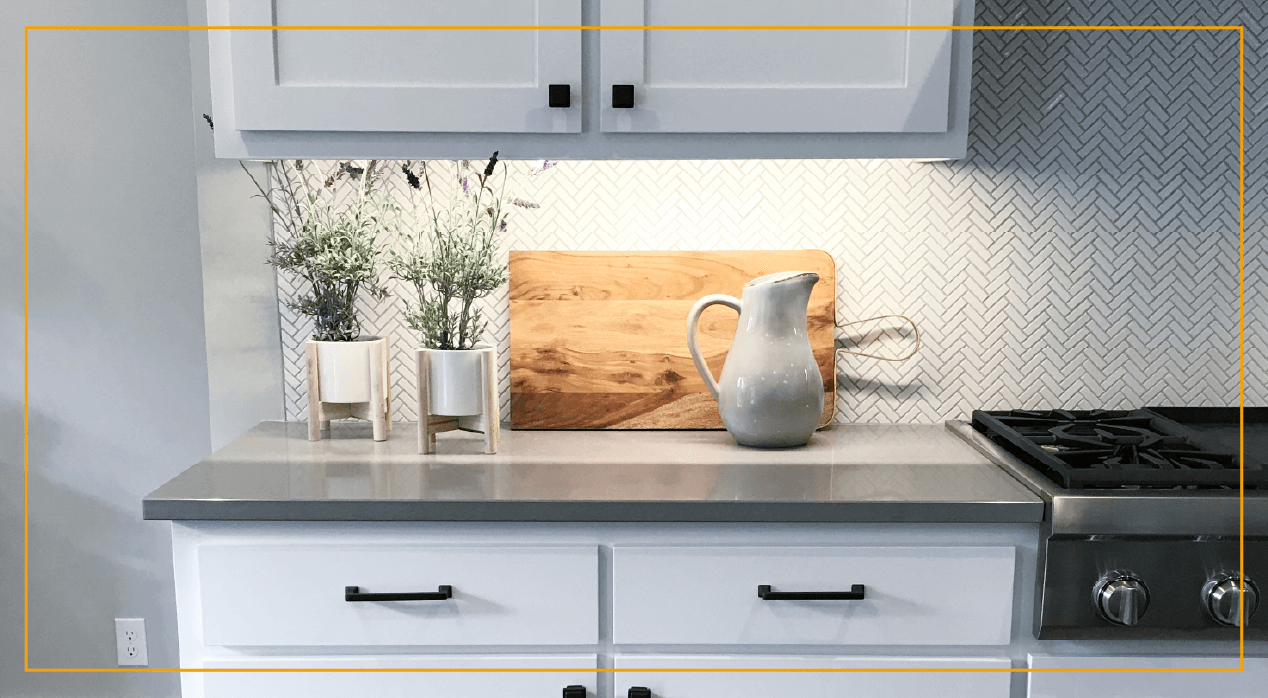 While concrete makes a stylish option for flooring in your home, it's also a durable and cost-friendly countertop choice. Paint it a complementary color to the tone on your walls, or opt for a high-contrast concrete countertop in a deep color like navy or black.
In addition to concrete, glass and stainless steel are popular, easy-to-clean materials that look and feel modern. Once found only in commercial kitchens, stainless steel has become a popular choice for cabinets and countertops because of its sleek look and durability.
Quick Fix: A backsplash is a simple project to tackle over a weekend. Large glass tile backsplashes complement almost any choice of material for your countertops and floors. A professional tile backsplash installer can help you quickly tackle the project if you don't want to do it yourself.
11. Play With Contrasting Shapes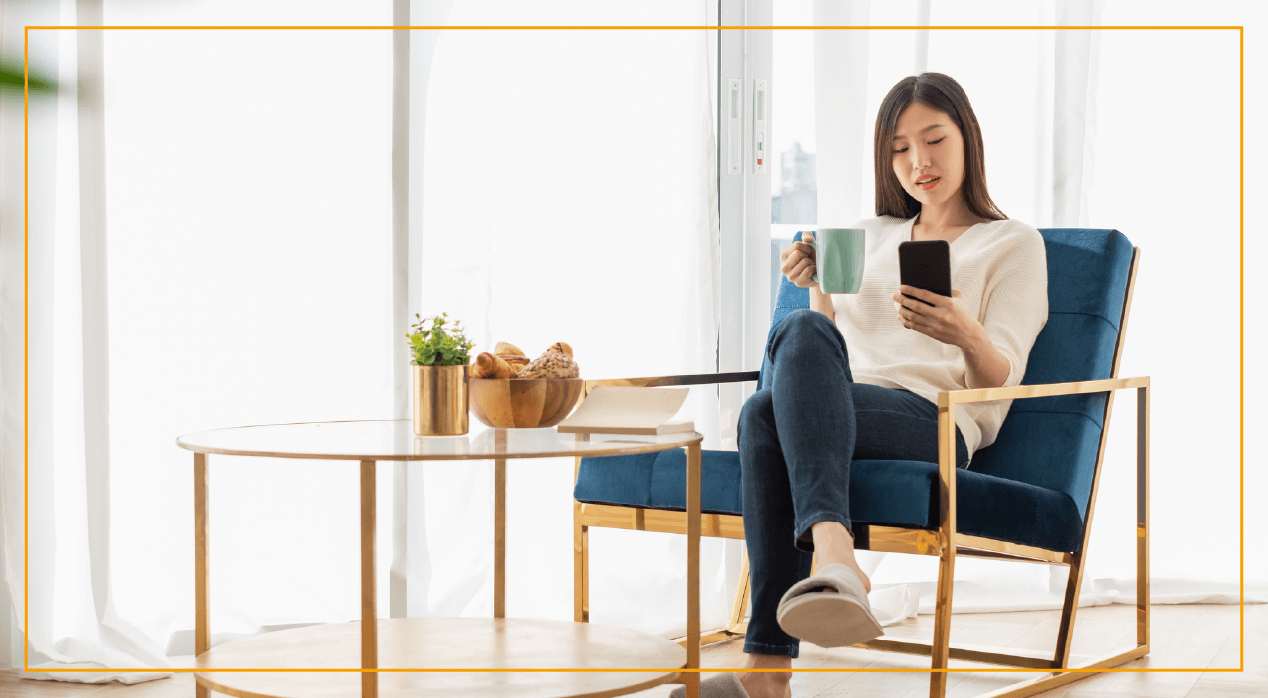 Clean lines, sharp angles, and flat surfaces. Homeowners use these design elements to make their spaces feel airy, expansive, and more modern.
A single circular accent can dramatically shift the balance of a room's design. Introduce a spherical light fixture over a conversation area like your couch or dining room table to visually soften a room's sharp edges.
Quick Fix: The right furniture can perfectly balance clean lines and sharp angles. A circular dining table, a set of round barstools, or even a lazy Susan on the kitchen counter can inject a bit of personality into a room with lots of straight lines.
12. Simplify or Remove Trim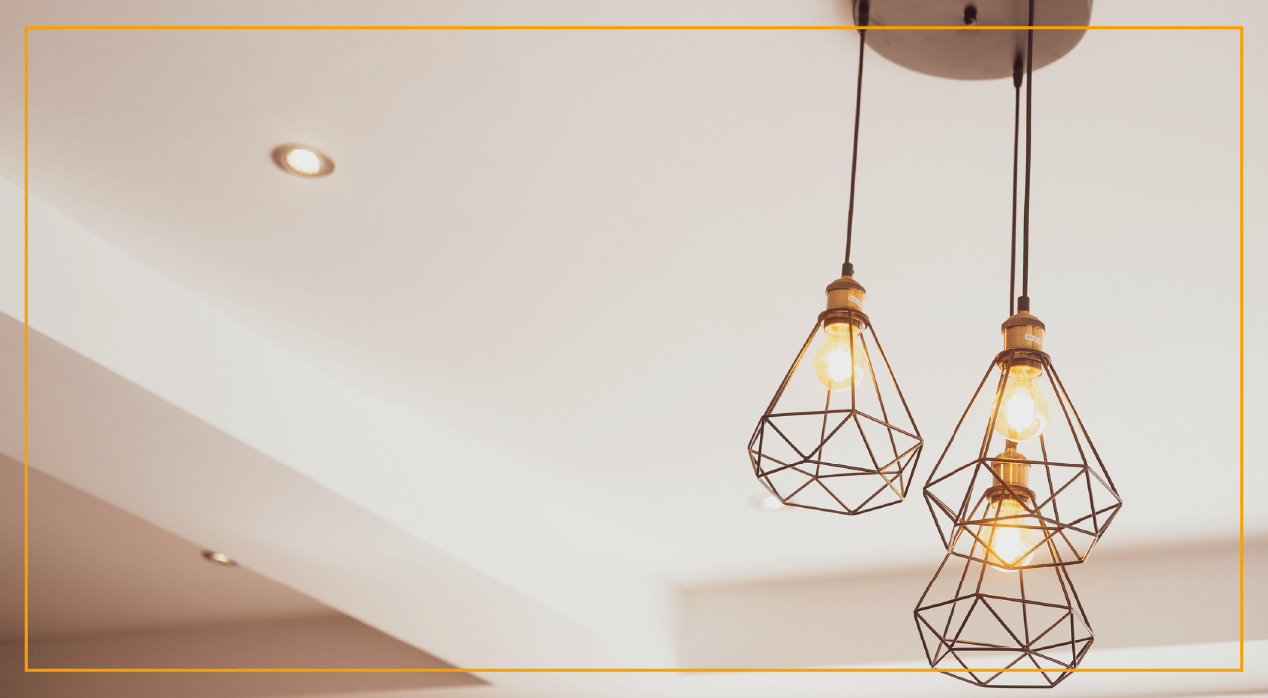 Baseboards, crown molding, chair molding, and door frames are staples of traditional home design.
To update your home's design, remove these trim placements and leave straight edges and sharp corners intact. The geometric shapes these angles create complement flat surfaces and clean lines throughout your home, making the design feel more cohesive.
Quick Fix: The cost of trim removal is typically lower than installation or replacement, so this modernizing upgrade might take less money and time than other projects.
13. Opt for Modern Hardware or Abandon It Altogether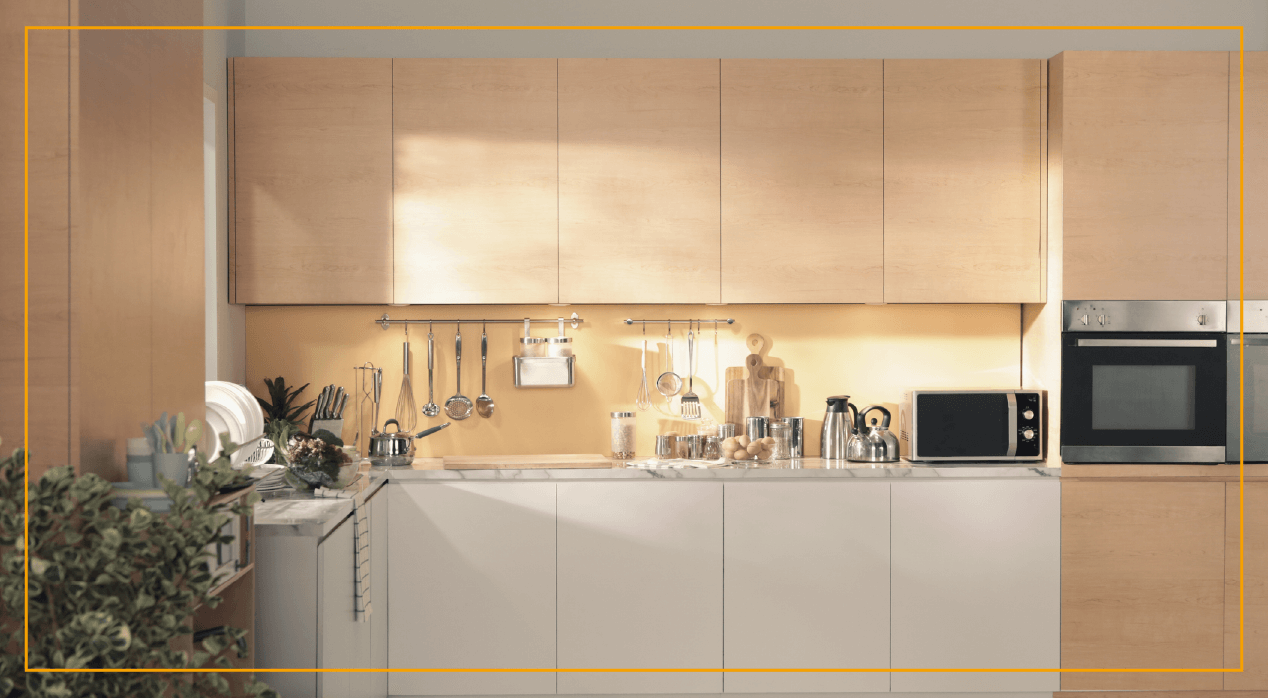 If the cost of all-new cabinets is out of your budget for your modernization project, a simple hardware update can totally transform your cupboards into chic storage units.
To update your cabinetry, choose a sleek and simple hardware style (round cabinet pulls or brass-coated handles can evoke traditional home designs). A thin handle in a chrome or silver finish will beautifully complement other parts of your kitchen if you also add glass or stainless steel into the design.
Quick Fix: Remove your cabinet hardware altogether for a sleek look. The minimal feel of smooth-faced cabinets might take some getting used to, but it can significantly update their style.
14. Fix Your Fixtures and Switch Your Switches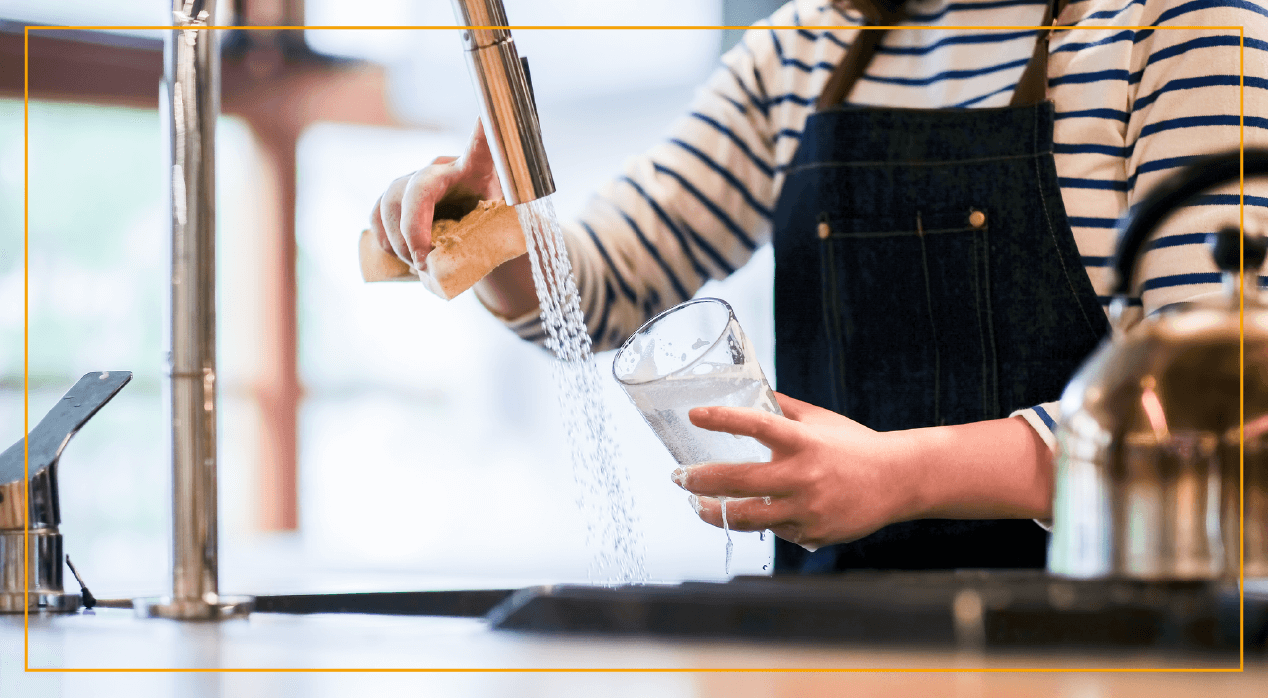 Outdated light fixtures, plumbing fixtures, vent plates, and switches will reveal your home's age even if you update other features. Choose simple lighting fixtures that filter light evenly through the room and avoid making a loud statement.
Minimal plumbing fixtures are another simple upgrade that can transform your kitchen and bathroom. Fixture finishes in chrome or nickel are visually more sleek than traditional brass or copper fixtures.
Quick Fix: Install a dimmer plate on your light switches to control the amount of light they emit. This can make the light feel bright and invigorating, or warm and relaxing, depending on your mood.
15. Bring the Outside In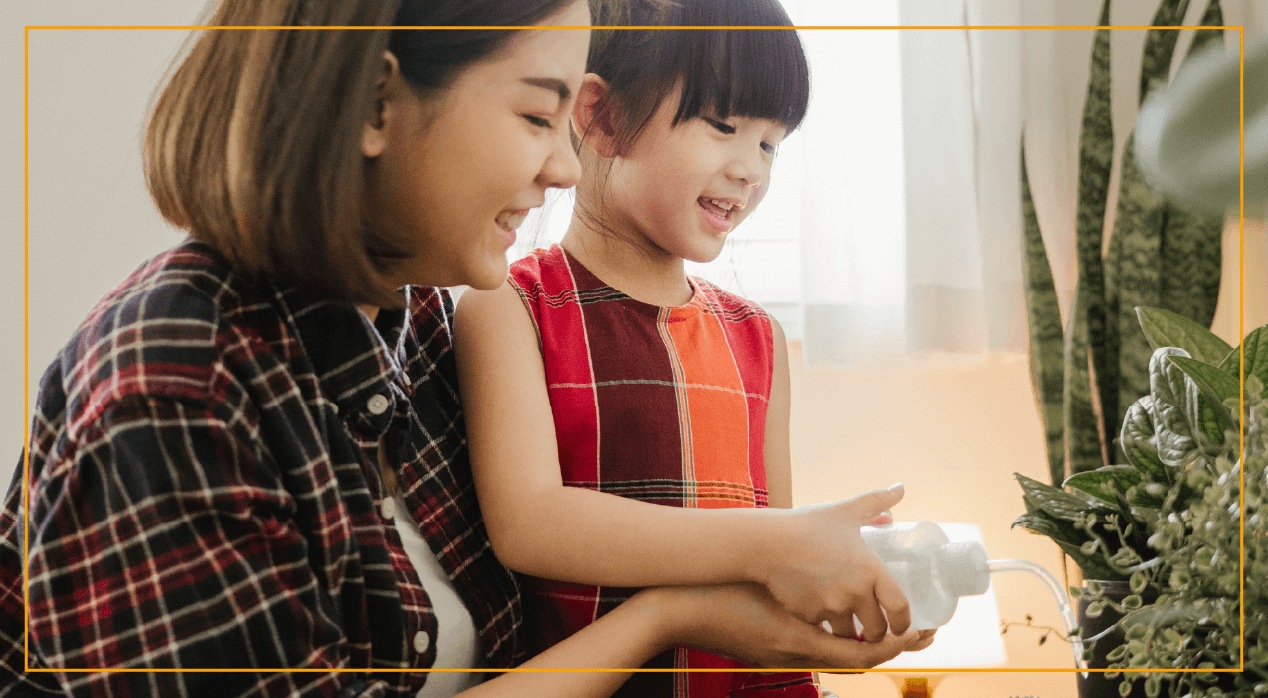 Healthy, modernized homes are green inside and out, so consider houseplants in parts of your home that feel empty. Plants fill space without making it feel cluttered, so adding more plants usually won't mess with your decluttering plans. Houseplants like English ivy and peace lilies also detoxify the air, which can improve indoor air quality and enhance your mood.
If a few houseplants aren't enough to satisfy your green thumb, consider upping the ante with a full living wall, a floor-to-ceiling installation of houseplants. A professional landscape designer can help you with your interior gardening ambitions—and they can help you take care of your garden, in case your thumb isn't so green after all.
Quick Fix: Use plants from your patio or garden that you can easily re-pot and take care of indoors. Not all plants will live a healthy life inside, so consult a local gardening expert if you have questions about sustaining your plants.
16. Modernize Your Landscaping
Houseplants liven up your home's interior, but don't forget about outdoor landscaping when it comes to modernizing your home. Low-maintenance landscaping is an eco-friendly option that's easy to care for and won't run your utility bills through the roof.
Xeriscaping involves planting drought-resistant vegetation that's minimalistic in appearance compared to more lush landscaping choices. Lavender, Shasta daisies, and Blue Grama grass all enjoy lots of sun and need little water. This can save hundreds of gallons a year, and can also make your home look more current from the curb.
Quick Fix: Rock gardens are clean, tranquil spaces that encourage positive thinking. They're also a maintenance-friendly design upgrade for creating a meditation room. Ask a local lawn care pro about the cost of planning a rock garden in your home or yard.
17. Touch Up Your Home's Curb Appeal
To make your home look and feel current inside and out, remove or replace traditional design elements you can see from the street. Gas lanterns, wooden shutters, and ornate front doors create an antiquated look that will make your home feel more traditional.
Stick with the theme of simplicity and choose exterior fixtures that feature minimal design flourishes. A slim, stainless steel mailbox or a textural patch of gravel in your flower beds can freshen up your home's curb appeal.
Quick Fix: To touch up your home's curb appeal quickly, add a coat of paint to the front door or fence for a dramatic difference.
18. Think Ahead With Smart Home Installations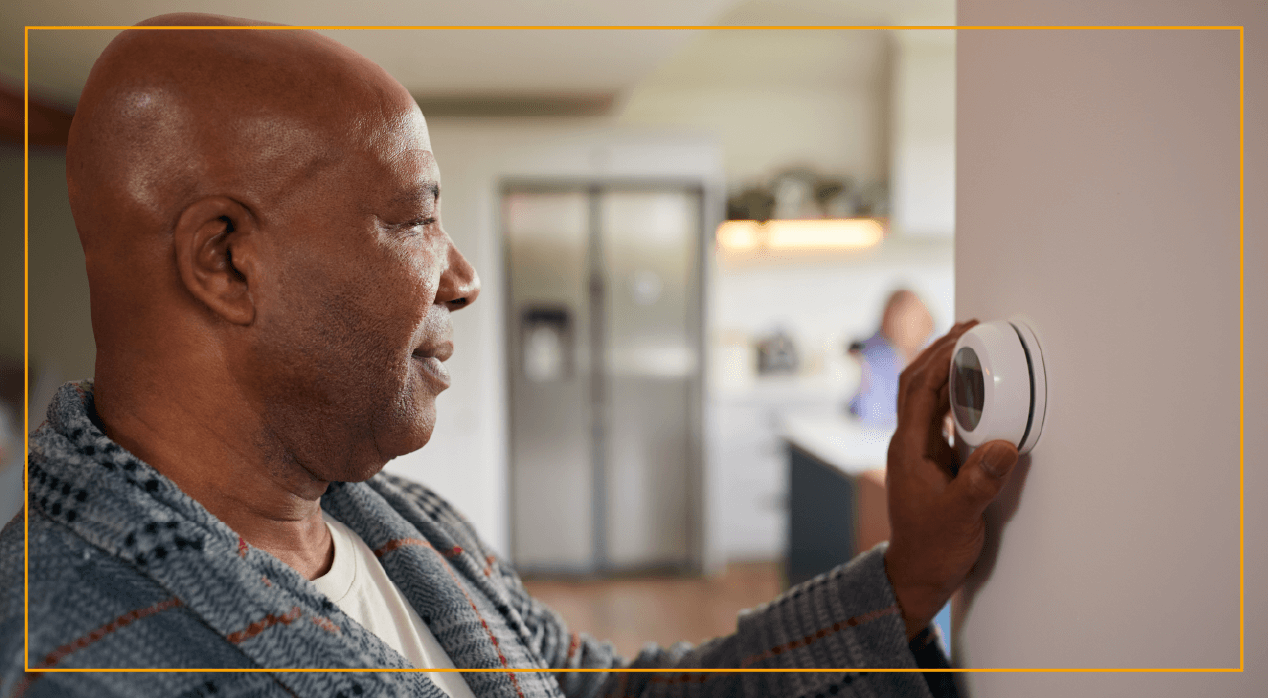 Technology is the cornerstone of many modern homes. Smart home installations can make everyday tasks simpler or even obsolete. For example, smart HVAC systems can plan and schedule their own maintenance checkups. Install a smart thermostat to monitor your home's temperature even when you're away.
Quick Fix: A smart assistant rests atop any flat surface, like a table or countertop, and requires no installation. Smart home assistants can automate your Bluetooth-compatible home appliances, so you can truly feel like a Jetson when you turn on your dishwasher from the living room.
There are many simple updates to modernize your home, especially with the help of a highly rated pro. The tips above can help you estimate project costs and decide how to upgrade your home on any budget.
Whether your home needs a curb appeal upgrade or an interior design refresh, browse the themed mood boards below for design inspiration based on what you like to do most when you're at home.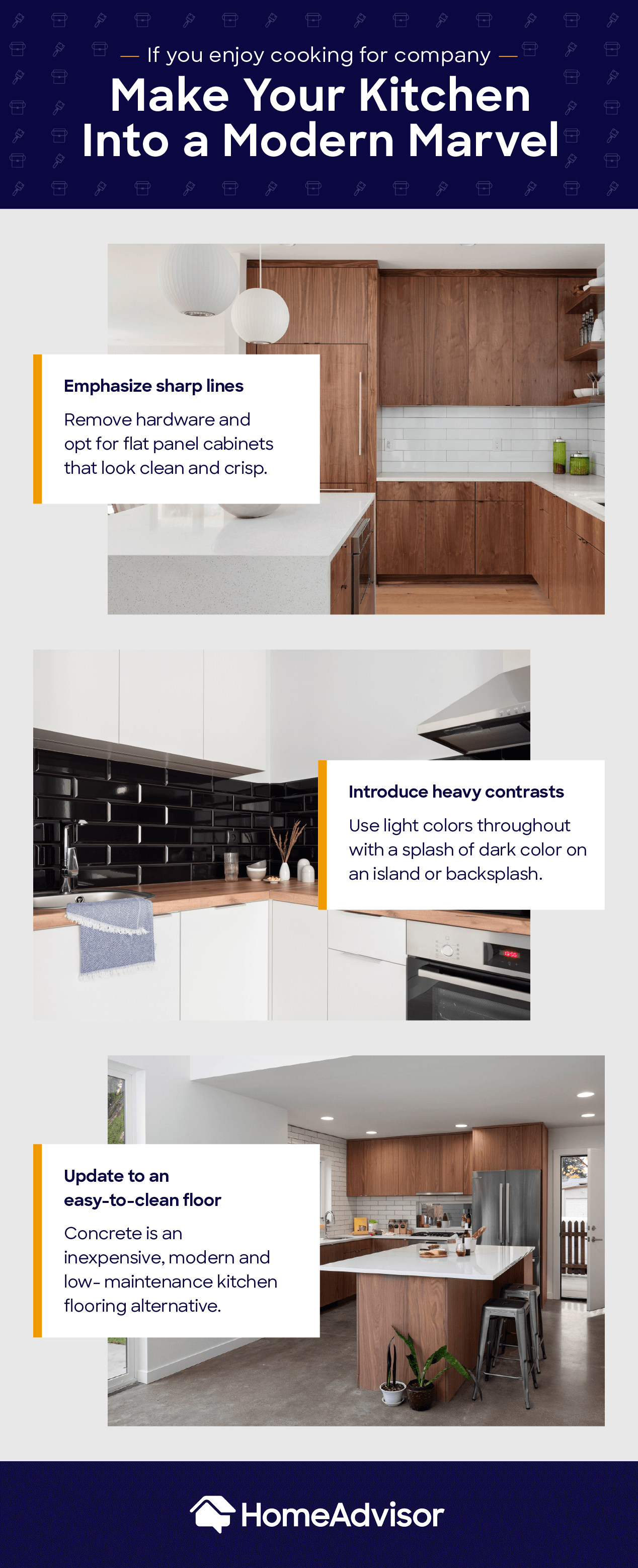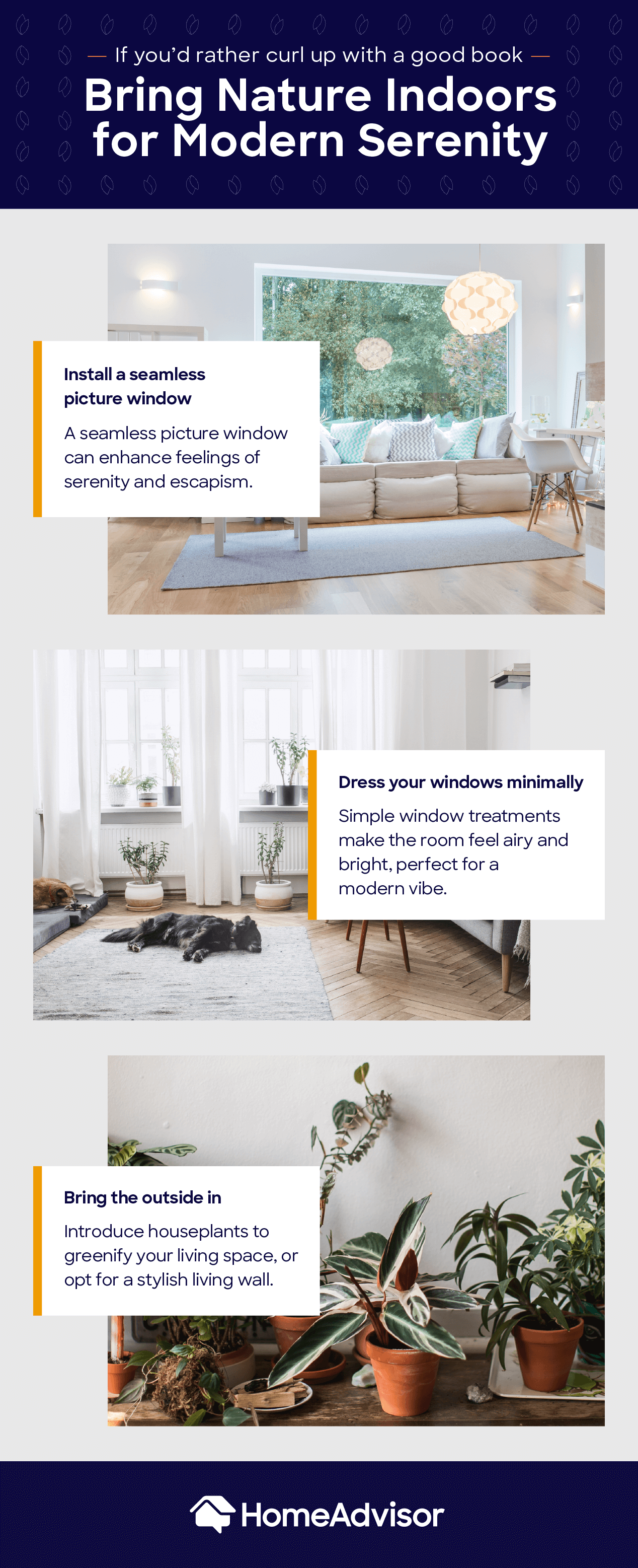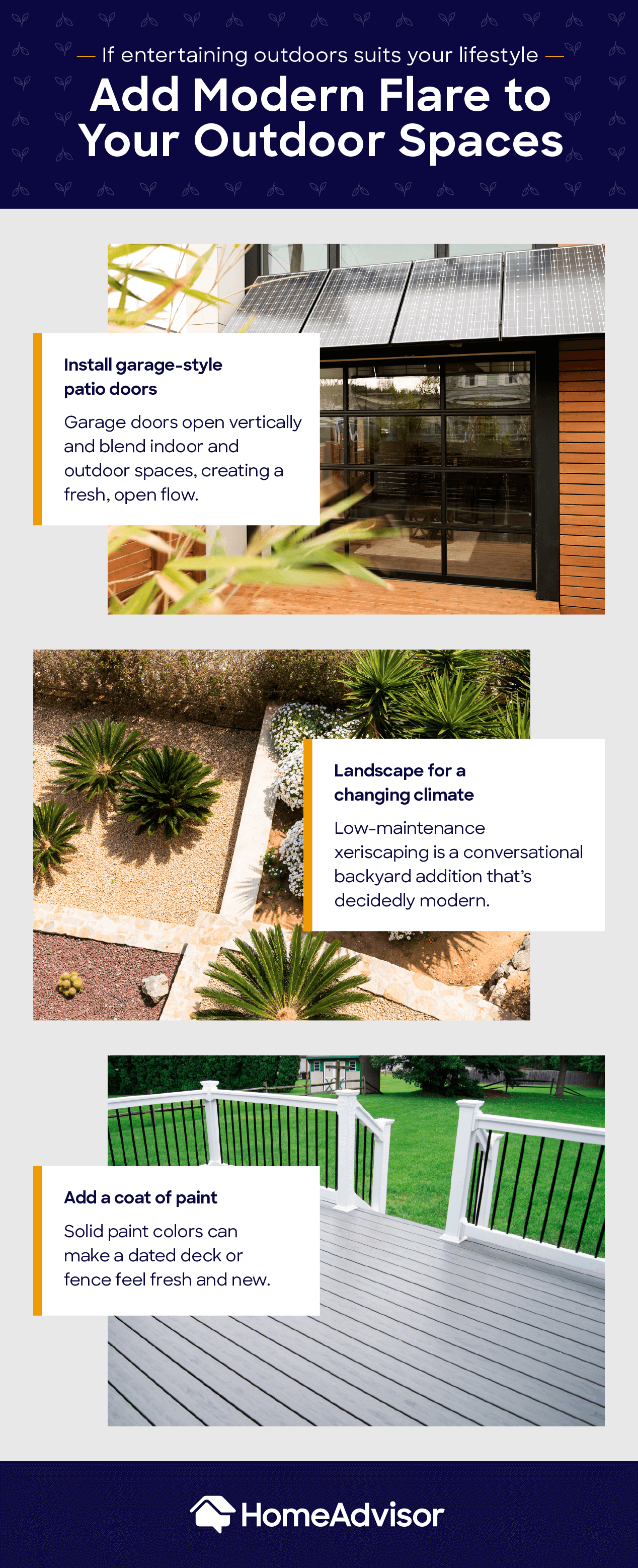 No Comments Yet