June 15, 2017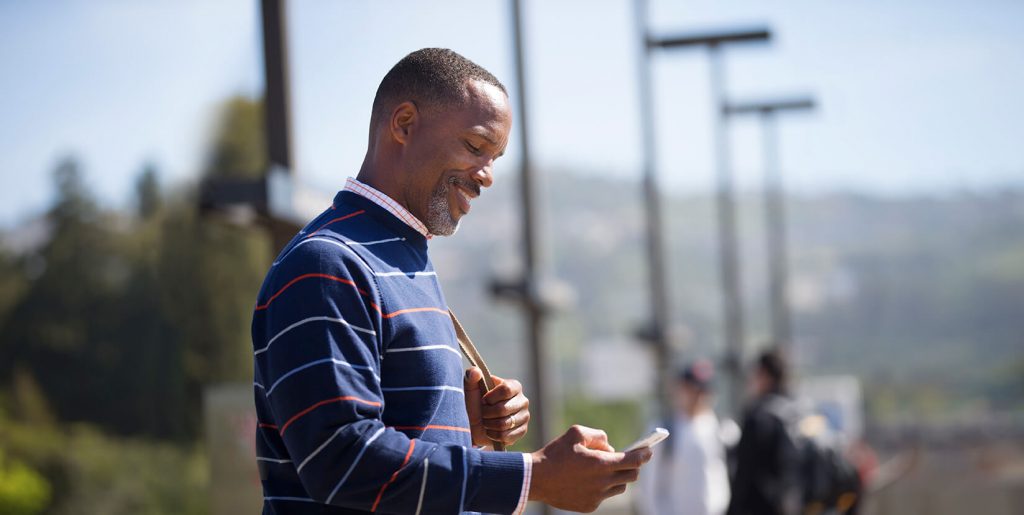 What to give the dad who has it all this year for Father's Day? Chances are he'll be surprised—and stoked—by some of the latest and greatest smart home products. The category has grown red hot and is brimming with connected devices that deliver a range of benefits dad will appreciate, whether it's keeping his home and loved ones safe or grilling the perfect steak.
Here are ten smart home products, ranging from the highly practical to the just plain fun, that I'd be happy to see on Father's Day—along with breakfast in bed, of course.
1. Smart Outlet
Gives dad remote control of whatever electronic is plugged into the outlet, say his kids' power-hungry video game console or a fire-hazard space heater. The ENERGI Energy Tracking WiFi Smart Plug by Geeni lets him set schedules to turn devices on automatically. Pricing for outlets: $25 and up.
2. Doorbell Camera
Answer the door from anywhere with a remote-controlled camera. Great for dads who are on the road a lot. The SkyBell HD stands out for its crisp 1080p HD viewing and 5x zoom. Pricing for doorbell cameras: $80 and up.
3. Sous Vide
Great for foodies, this connected device creates precision controlled water baths for perfect preparation of steak, fish, sauces, and more. Models from Anova and Joule can be controlled and monitored remotely via the smart phone app. Pricing for sous vide: $150 and up.
4. Pet Camera
Is Dad's best friend the four-legged kind? A pet camera will let him say hey from the office. With the Petzi Treat Cam, he can even dole out treats. Pricing for cameras: $150 and up.
5. Leak Detector
Notifies him of leaks, say from a washing machine or water heater, before catastrophic damage is done. The Roost detector also tracks temperature and humidity levels. Pricing for leak detectors: $20 and up
6. Digital Assistant
Whether it's the Amazon Echo or Google Home, an assistant will let Dad call up music, recommend recipes, find movie times, and other tasks any dad will appreciate. Price: $50 and up.
7. Wireless Speaker
Makes it possible to play music directly from his smart phone or tablet. The portable Simple Studio Speaker features rechargeable batteries, so they're good for camping trips and other trips outside of the house. Price: $100 and up
8. Smart Smoke & CO alarm
Give peace of mind when he's away from home with an alarm that notifies his smart phone if danger strikes. Nest is running Father's Day promotions on its indoor/outdoor cameras, if you want to throw a couple of them in with a Nest Protect smoke alarm. Pricing for smart smoke alarms: $100 and up.
9. Smart Lock
Keep track of kids and other family members coming and going. Also lets Dad let visitors in remotely and hand out digital keys. Save $30 on the August Smart Lock during a special Father's Day promotion. Pricing for locks: $180 and up. Need help installing the new lock? The average reported cost for a locksmith is $152.
10. Motion-sensor light
Systems let dad create illuminated hallways for young kids who get up in the night. They also minimize the risk of falls for people of all ages and abilities. Pricing for sensors: $70 and up.
No Comments Yet