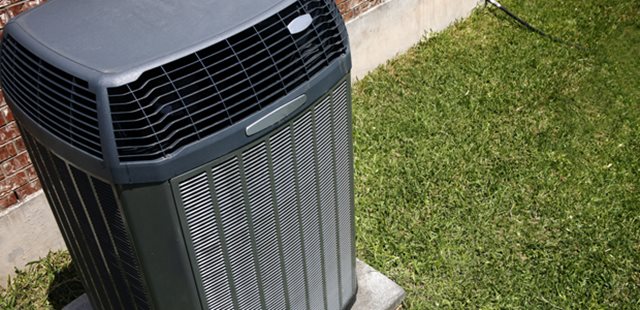 Being caught without an air conditioning (AC) unit during hot weather makes for a miserable experience. Fortunately, you can keep your AC in great shape with a few DIY maintenance tricks.
Before You Begin
Turn off the breaker that supplies power to your air conditioning unit. Working on powered appliances without cutting the power can result in personal injury and damage to the unit.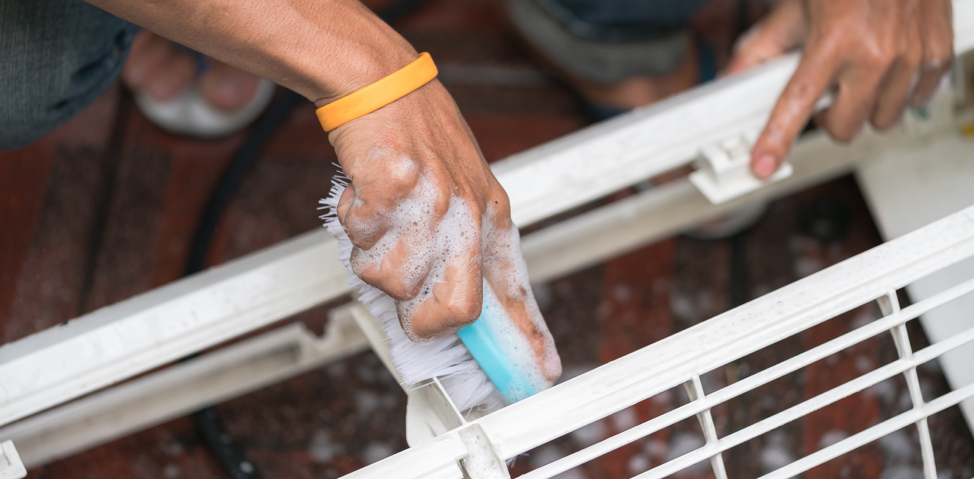 DIY Maintenance and Cleaning
Inspect the fins. Your air conditioner's fins are the small pieces of metal in your unit's external grate. Most fins are thin and bend easily. You can straighten damaged or flattened spots with a butter knife or fin tool. Avoid inserting the butter knife too far into the grate. This can damage the coolant tubing.
Clean your condenser. If your condenser is on the roof, there may not be much to clean. Condensers at ground level are more likely to contain debris. Remove the grate over the fan and vacuum any debris found inside. Spray the fins from the inside out with a garden hose. Avoid using a pressure washer to clean your grate and fins. The additional water pressure can bend your unit's fins.
Groom the surroundings. Rake any ground-level debris away from the condenser and cut back any nearby branches or bushes. It's also important to level the condenser. As soil settles, it's not unusual for the condenser pad to become unbalanced. Use shims and a level to bring the condenser back to a level position.
Clean the evaporator coils. Evaporator coils can generally be found behind a door above the blower motor. This door is sometimes sealed with foil tape. Open the cover and use a paint brush to dust off the coils. Next, spray the coils with coil cleaner. Afterwards, clean the drain pan with soap and hot water. Adding a drain pan is a simple and affordable way to prevent algae growth in your unit.
Clean the evaporator drain. This usually comes is the form of a one-inch PVC pipe near the evaporator enclosure. Attach a wet-dry vacuum to the end and seal it with duct tape. Remove the vacuum's filter and turn it on for two to three minutes to clear out any blockage.
Change the filter. This should be done twice a year to keep heating and cooling systems running efficiently. It's best to change the filers at the start of summer and winter.
Let it run. Turn on your AC and let it complete a cycle. Call a pro if your home isn't cooling or you notice other problems.
Even small updates like changing your AC filter will dramatically improve your air conditioner's efficiency and help you avoid expensive repairs or replacements.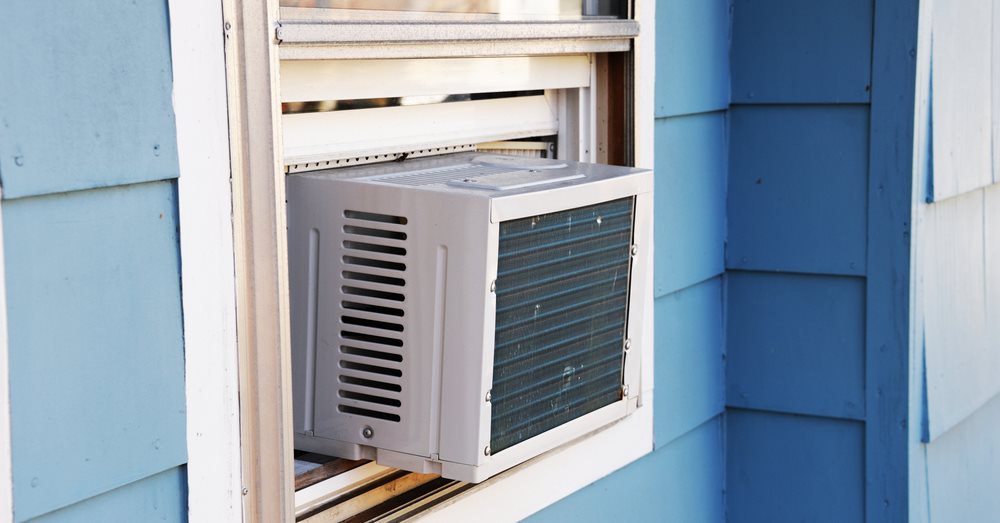 Window Units
Maintaining your window or room AC unit is less intensive because there are fewer moving parts. Here's a quick how-to:
Unplug the unit.
Remove front plate and vacuum the coils with a soft brush attachment.
Inspect the cooling fins and straighten them out with a fin tool.
Check the drain pan for rust or algae. Also, check the drain pipe for blockage.
Check the filter. Wash or replace any dirty or damaged filters.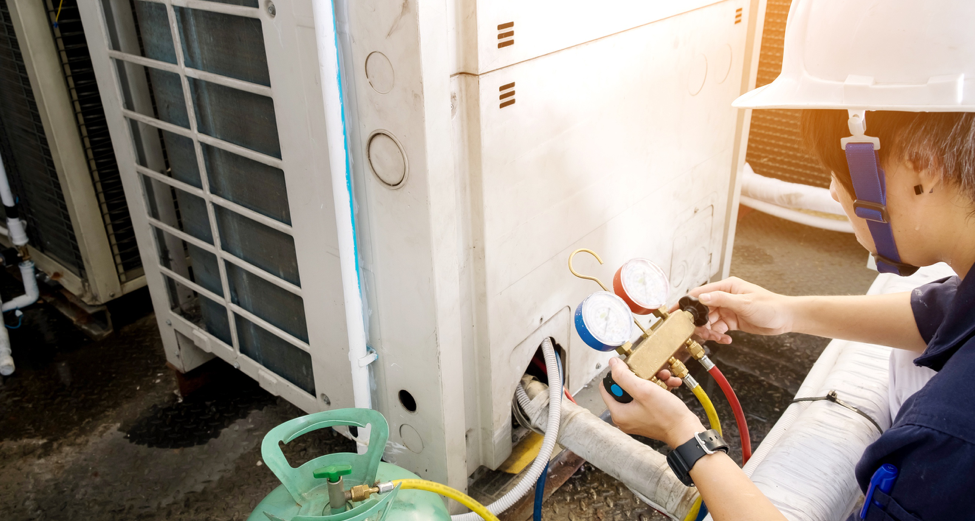 Professional Air Conditioner Maintenance
You should have your air conditioner serviced regularly before the start of warmer weather. A pro will keep things in running order and spot potential problems before they become an issue. A professional service will cost between $125 and $175, but it could also save you thousands in repair or replacement expenses.
Your pro will test your unit's voltage, belts, vents, ducts, refrigerant and drainage lines. Be sure to have your pro lubricate any visible ports.
Your AC technician will also inspect your blower motor and test your thermostat to ensure proper operation. An overpowered motor could wear itself out sooner than a properly calibrated unit. Faulty thermostats can also cause your unit to work overtime. Extra cycling can result in unnecessary wear and tear and high energy bills.
Your pro will also clean various parts of your unit, like the compressor, condenser, evaporator coils, air handler and drainage lines. It's also important to have your refrigerant levels tested.
Lastly, have your pro observe a complete cycle to ensure your AC unit is working properly.