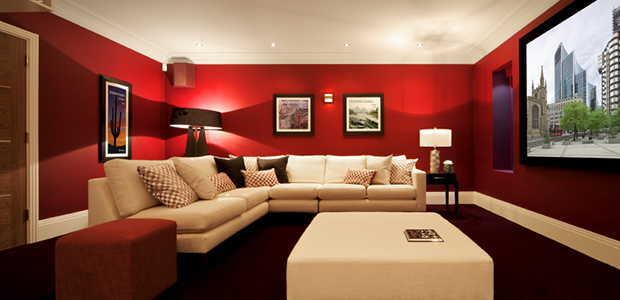 Is your basement a catchall for, well, everything? Storage for home repair equipment, a graveyard for old furniture, a locker for your kid's sporting equipment–but more than anything, a reminder of the home theater, playroom, or home office you've always wanted? Believe it or not, but your basement can be just as practical, stylish and entertaining as your living room (or any other room in your home). Whether you want to add a few additional bedrooms or create a family-wide entertainment zone, here are four musts that will transform your basement from musty to magnificent.
1. Bring the Theater to You
Why pay to go to the movies when you can bring them to you? If you've got the space, a basement is a perfect place for a home theater. There's little ambient light, it's out of the way and you've got plenty of space to install the necessary equipment. Besides adding a little fun to a functional space, your home theater is the perfect excuse to get friends and family together. If you're thinking about installing a home theater, we've got the pros who can help you design and build it.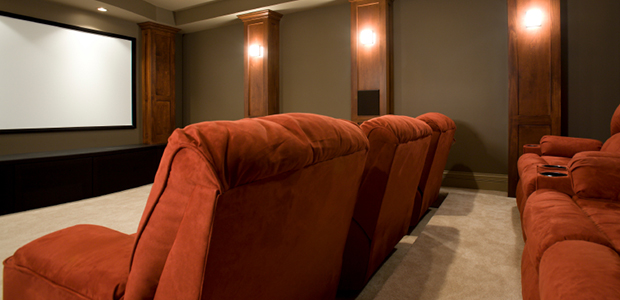 2. Stay In to Work Out
Buying gym memberships for the entire family can get expensive in a hurry. As a result, more and more homeowners are opting to workout from the comfort of their home. While installing a professional-grade gym is a possibility, you don't have to break the bank to get in shape. Instead, start with some of the basics (a treadmill, workout bench and free weights). As you begin to see the advantages (and savings) of a home gym, upgrade to larger, more elaborate workout equipment. Aside from the actual workout gear, the primary concern of designing your home gym is the flooring. Most pros recommend installing a cushioned or rubberized floor that can take the abuse doled out by falling weights and heavy pounding. The greatest thing about building your home gym is that reconfiguring your setup to accommodate additional workout routines is extremely simple. In fact, as far as remodels go, it's one of the most affordable.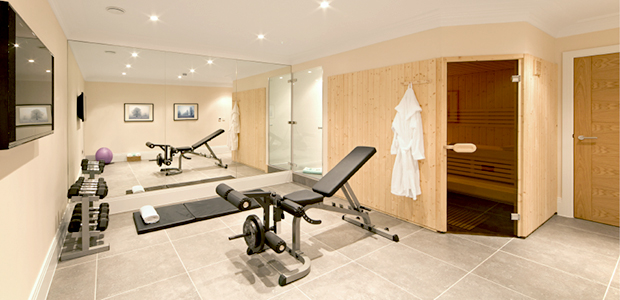 Find a Top-Rated Remodeling Pro in Your Area
Search Now
3. Play On
If your kids are like most, messes are a common occurrence. While creating a playspace won't guarantee good behavior, it's a great way to keep your kids occupied (and their messes in one area). During the design phase of your child's new playroom, think about creating multiple areas that coincide with their interests: art corners, lego tables, reading nooks, etc. Once you've decided on which play areas work best, it's time to start thinking about storage options–all that creativity has to go somewhere. Want to learn more? Talking to a handyman is a great place to start.
4. Fun and Games
Who says kids have all the fun? Ask most folks (OK, most guys) and they'll tell you that basements are for bars and pool tables. Of course, the nice thing about having a basement is that you can easily accommodate everyone's needs. Depending on how much space you have available, incorporating a home theatre, kid's area and home office are completely feasible (there's even room for a wet bar). How much will it cost you? Our Cost Guide has the answers you need.
Are You Ready to Start Your Project?
Find Pros