Aside from building an addition or completely remodeling your kitchen, replacing your windows is one of the most expensive home improvement projects you can tackle. But, upgrading your older windows is a project worth considering.
On average, 30 percent of a home's energy is lost through its windows. If you have inefficient windows, your home's energy loss could be even more severe. Older and inefficient windows cost homeowners hundreds of dollars annually in additional heating and cooling costs.
New windows do more than lower your utility bills. In fact, new windows are proven to positively impact your home's comfort and overall value as well.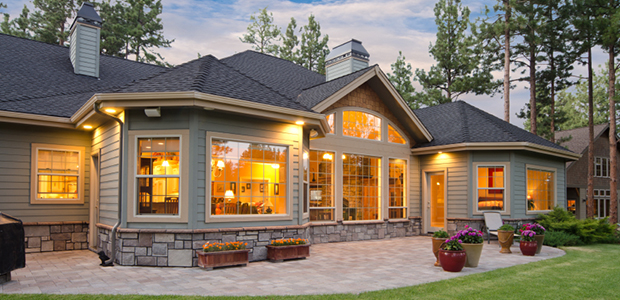 Many homeowners are unsure about the cost of new windows. While it is possible to find quality windows at a low price, it's a good idea to never buy the cheapest alternative. Many times the best option is a mid-grade model.
How much should you budget for new windows? If your window frames are intact, prices range from $300 – $700 per window. If you're installing custom windows, your prices will jump to roughly $1000 per window. If you need to replace your windows and frames, expect costs to exceed $1000 per window. According to HomeAdvisor's Cost Guide, the average homeowners spends $5,209 to replace their windows.
As is the case with most products, higher quality equals higher price. The most expensive windows will likely be wood or fiberglass and feature triple-glazed, gas-filled panes. While it might be tempting to go with the least expensive windows possible, there are a few reasons to consider higher quality windows. For one, cheap windows won't last as long as higher quality windows. In general, windows should last between 20 and 30 years. But, many homeowners have found themselves replacing inexpensive windows within a decade. Second, inexpensive windows are not as attractive. When you consider how much windows impact the look of your home, it's wise to select windows that complement your home. Third, inexpensive windows won't be as soundproof and energy-friendly. If you live near a busy street or in an environment prone to extreme weather, it's worth investing in higher quality windows.
Avoiding the cheapest window option doesn't always mean choosing the most expensive. Unless you have the budget, save yourself the money and go with mid-grade windows.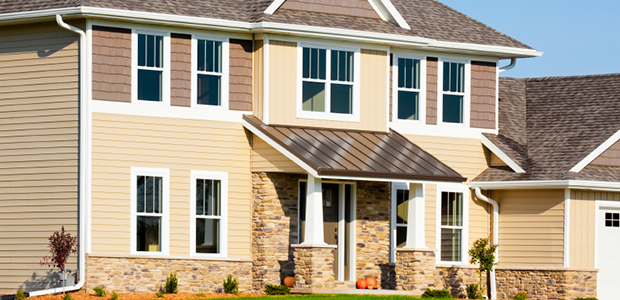 Does your home have drafty, single-pane windows with rotted frames? Do you plan on staying in your home for the next ten years? Are you tired of dealing with condensation and high utility bills? If so, it's time for new windows. Firstly, inoperable windows pose a safety hazard, especially if there's a fire. Second, inefficient windows impact your utility bills, indoor air quality and home value. If you're tired of living with drafts and increasing utility bills, consider new windows.
If you are ready to move forward with your window project, HomeAdvisor recommends getting quotes from at least three contractors. Our ProFinder tool will help you find a screened and rated pro in your area.
Are You Ready to Start Your Project?
Find Pros
DIY TIP: If new windows aren't included in your budget this year, there are a couple of solutions to improve their performance. The least expensive option is to install weather-stripping along the outside edges of your windows. If you're looking for more insulation, installing window film is another affordable option. If you have a little more flexibility in your budget, consider installing storm windows or window inserts.