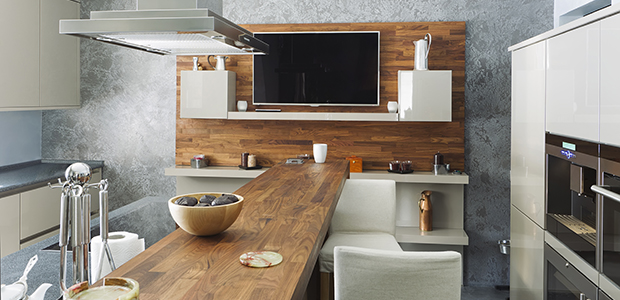 Kitchens serve as more than a place to cook dinner. In fact, kitchens have become the central gathering place for many families to socialize and spend time together. Kitchen makeovers are one of the most popular home projects for just this reason. Here's a look at how you can create your ideal kitchen.
1. Cabinetry and Countertops
Cabinets and countertops are an important part of making your kitchen efficient, convenient and beautiful. If you can afford it, install custom cabinets in your kitchen. Custom designs are built to address your particular space and usability needs. When it comes to countertops, engineered quartz is gaining popularity. If you want to add a little more character to your kitchen, you might consider granite, soapstone or ceramic tile.
2. Flooring
Kitchen flooring is another important consideration. It's wise to choose a flooring material that is resistant to the inevitable spills, splashes and stains that are synonymous with cooking and eating areas. Stone, ceramic tile and laminate flooring are popular choices for many homeowners.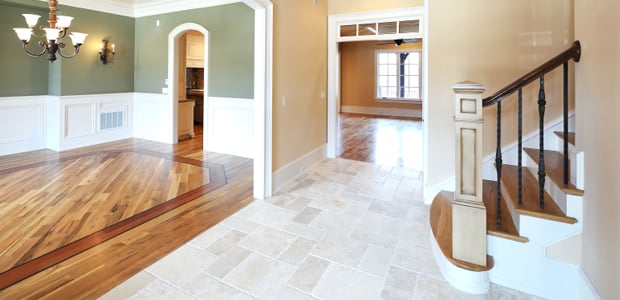 3. Appliances and Fixtures
For appliances, visit a retailer to get an idea of what's available. Induction cooktops, steam-assist ovens, microwave drawers and under-counter freezers can help transform your kitchen into a chef's paradise. Opt for convenience, appearance and innovation when choosing fixtures. Apron sinks, pot fillers, pull-out faucets and water stations are just several of the innovative options available.
4. Eat-in Kitchens and Kitchen Nooks
Why simply update kitchen cabinets and appliances when you can re-envision your entire space? Building an eat-in kitchen that includes a dining bar and space for a kitchen table is a great way to adapt your kitchen to make it the heart of your home. If you're looking for something a little more quaint, consider a kitchen nook. A kitchen nook is a wonderful place to sit and chat with family members, especially if you have large windows that overlook views or garden areas.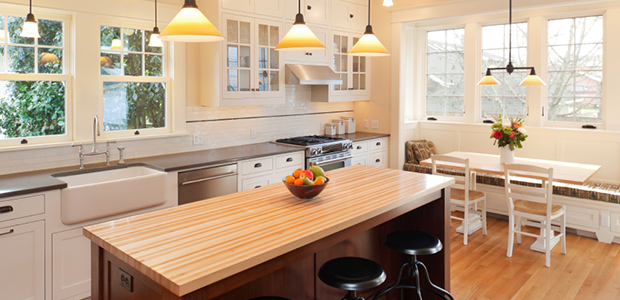 5. Other Ideas for Kitchen Makeovers
Talk to a kitchen remodeler or designer if you're thinking about a kitchen remodel. A professional eye will ensure that your kitchen update includes the features and designs that will guarantee the long-term success of your remodel.
Are You Ready to Start Your Project?
Find Pros