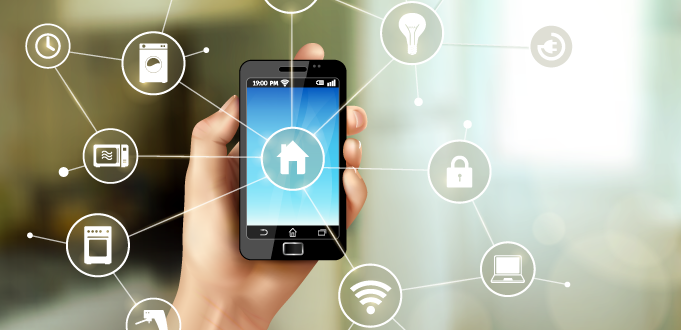 Self-flying cars and android butlers are still works of fiction. But with the recent boom in smart-home gadgetry, you can experience the convenience and enjoyment of tomorrow's tech, today. Here are seven smart-home devices that will improve your home's comfort, efficiency and safety.
Home Efficiency Made Easy
1. Amazon Echo (Approximately $179): The Amazon Echo offers an excellent blend of entertainment and around-the-house value. Stream songs, check the weather and get news updates from your favorite media outlets, all via voice commands. You can also program the Echo's artificial intelligence, Alexa, to perform tasks — or skills — like call an Uber, connect with HomeAdvisor to schedule home maintenance — and even order a pizza. Additionally, the Echo can act as a hub to help you control the other smart devices in your home.
2. Haiku Ceiling Fan (Approximately $279 – $949): The Haiku ceiling fan is a win-win for any smart home. Change fan speeds and settings with the 10-button remote or mobile app, or let the Haiku monitor and automatically adjust the temperature of the room. Bonus: The Haiku also integrates with your Nest smart thermostat and Amazon Echo to boost the efficiency and comfort of your home.
3. Mr. Coffee Smart Coffee Maker (Approximately $189): Nothing beats a hot cup of coffee in the morning — especially when you didn't have to make it. Smart coffee machines use Wi-Fi-enabled timers and mobile smart-device applications to brew coffee whenever you want it, no matter where you are in your home — or the world.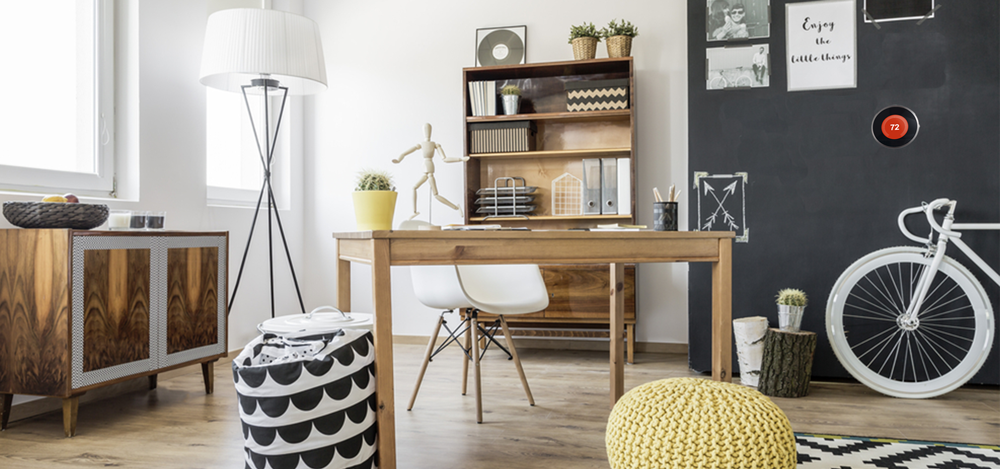 Hands-Free Energy Savings
4. Belkin WeMo Insight Switch (Approximately $49): The WeMo switch allows you to control, monitor and schedule plugged-in electronics from the convenience of your smart device. Remotely turn off the lights in unused areas of your home, track the energy usage of popular rooms or appliances, and set on-off schedules to keep your home secure while you're away. The WeMo switch is also compatible with smart-home hubs like the Amazon Echo, which allow you to control plugged-in devices with voice commands.
5. Nest Learning Thermostat (Approximately $249): Upgrading your thermostat may not be the most glamourous smart-home addition, but it's certainly one of the most effective. The Nest smart thermostat learns your heating and cooling habits and automatically makes adjustments based on your past usage. Nest thermostats also automatically activate an away mode when you leave home to reduce energy consumption. You can sync your Nest thermostat with your Amazon Echo to change the temperature in your home with voice commands.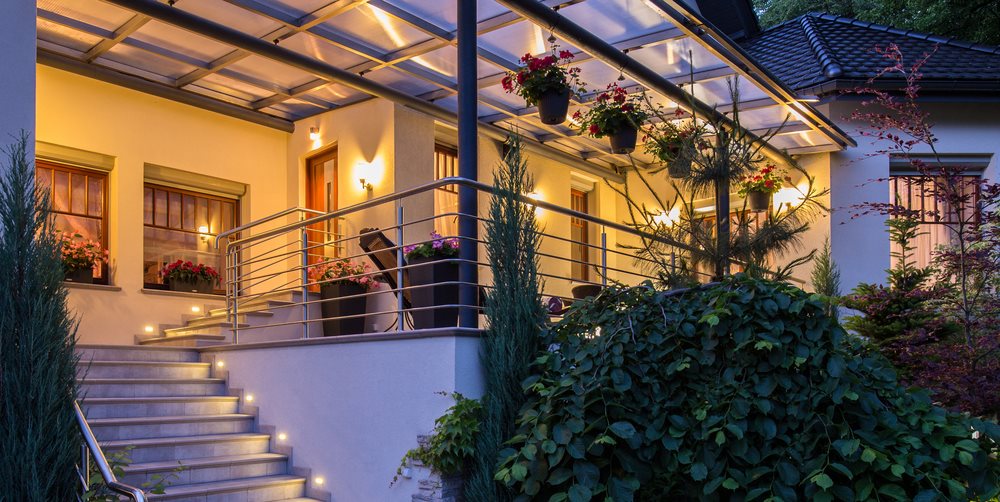 Streamlined Home Security
6. Smart Locks (Approximately $25-$200) With Wi-Fi enabled locks, you can lock or unlock doors remotely from your smart phone, receive alerts when someone enters your home, and share virtual keys with friends and family. You can also integrate smart locks into your smart-home security system to automatically lock your doors and turn off your lights each night.
7. SkyBell Smart Door Bell (Approximately $135): The SkyBell allows you to see and communicate with visitors before you open your front door. You can also configure your SkyBell to send push notifications when it senses movement, which is helpful if you're monitoring your home while on vacation or away on business.
Don't Forget the Pro
Some smart home gadgets require more than a plug-and-go installation. Always call a pro if your home automation device calls for electrical or structural updates in your home. These changes are normally minor, but it's a good idea to have a professional ensure your installation is safe and up to industry standards.