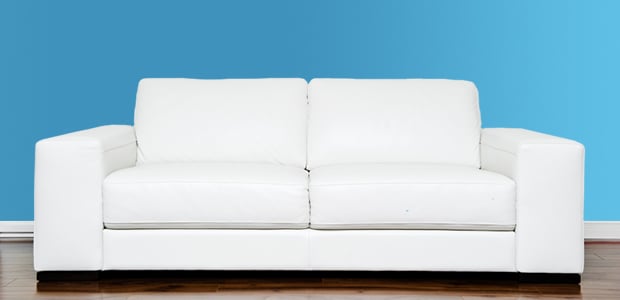 Doing painting projects yourself can save you time and money, but hiring a painting pro is the best option to ensure professional, cost-effective results. Here's an explanation of why you should hire a pro and what you can expect to pay.
You can tackle your own painting job, but you might want to consider hiring a pro to handle the project for you. For one, a pro will complete the job much faster than you'd be able to — saving you from having to spend your weekends painting. Second, a pro will complete your job to your exacting standards. Last but not least, while you may have to spend money hiring a pro, you won't have to pay for all of the supplies you'd need for the job. This makes the project more affordable than you might think. Check out our True Cost Guide to see how much your neighbors are spending on their interior painting projects. When you're ready to get started, we'll help you find a painter you can trust to get the job done right.
Paint a Home Interior Costs
How Often
There is no hard-and-fast rule dictating when you should re-paint a room. Given how durable interior paint has become, many homeowners are only painting when they want to change up their home's color scheme. If your walls are looking worn — or if you're simply tired of the color — it's probably time to apply a fresh coat of paint.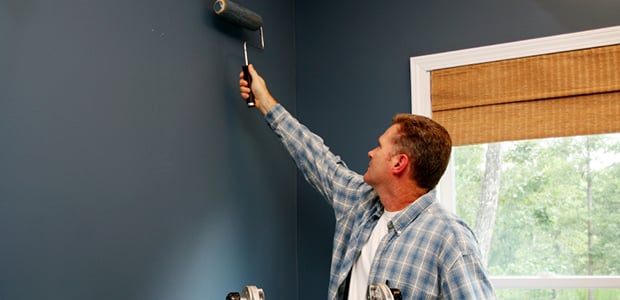 Picking the Right Paint
If you're freshening up existing paint with more of the same color, your decision is simple. But it gets trickier if you're going for a new look. First, you need to choose a new color. The room you're painting will play a large part in the color you ultimately choose. Paint small spaces with lighter colors to avoid creating a claustrophobic feel. Choose soft, cool tones for bedrooms to create a sense of relaxation. For kitchens, choose something bright and lively to create a room that buzzes with positive energy. Paint common areas with bold accent walls to liven things up. If you're planning on selling your home in the near future, go with a neutral color to give yourself more design flexibility.
The finish you choose will also depend largely on the room you're painting. Many pros recommend a matte (no sheen) or satin (very little sheen) finish for low-traffic rooms like bedrooms and hallways. When it comes to living rooms, kitchens or other high-traffic areas, it's best to go with a gloss or semi-gloss.
Budgeting – DIY
If you're doing the painting yourself, your only costs will be supplies. The key to keeping your paint costs down is buying no more than you actually need. To figure out how much you'll need, take the total square footage of the walls you're painting and divide by 350 (one gallon of paint covers approximately 350 square feet). This will give you the total number of gallons you'll need to apply one coat of paint. As far as paint costs, expect to pay anywhere from $12-50 per gallon, depending on the quality. Primer can run about the same price as the paint. Some paint manufacturers are now selling paint with primer in it. You'll pay about what you would for both paint and primer, but you'll save on time and labor costs. Lastly, you'll need to add the costs of other supplies like primer (if needed), brushes, rollers, drop cloths and painter's tape.