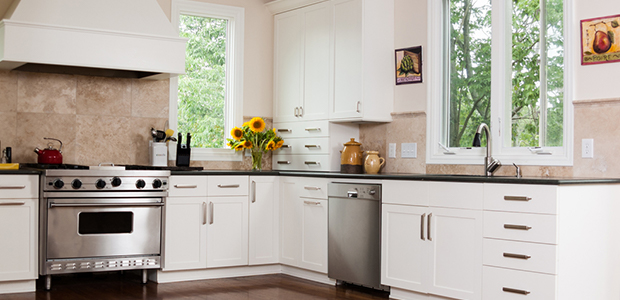 Time for a kitchen upgrade? Don't let a small budget stop you. These pro tips will help you focus your efforts and maximize your budget for the biggest impact possible — whether you're working with a budget of $200 or $20,000.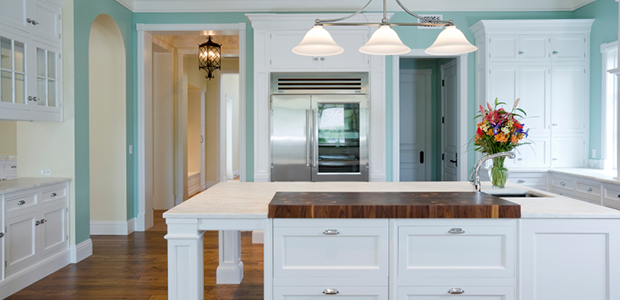 Budget: $100-$1,000
Pro Tip: Concentrate on Cosmetic Enhancements
A simple coat of paint is sometimes all you need to completely change the look and feel of your kitchen. And you can usually do the job yourself for less than $300. Looking to make more of a splash? Consider wallpaper. These days, you can find easy-to-hang, peel-and-stick wall coverings in a number of patterns and textures. Other upgrades that come with a lesser price tag but make a big impact include updated lighting, faucets, window treatments, and hardware for cabinet doors and drawers.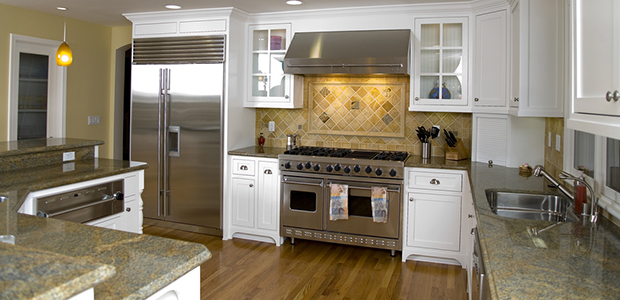 Budget: $5,000-$10,000
Pro Tip: Renew Existing Kitchen Components
Dull, dated cabinets can drag a kitchen down. Fortunately, so long as they're in good shape, refinishing them can completely transform the room for a fraction of the price of new ones. Refinishing involves removing old finishes from existing cabinets and applying new paint, stain or varnish. Typically, you can have your cabinets professionally refinished for around $1,500-$3,500, depending on the amount of cabinets in your kitchen. Another way to give your kitchen an instant facelift is to replace your countertops. Depending on the square footage of your kitchen — and the material you choose — you can generally have new countertops installed for between $1,500 and $4,500. Other improvements to consider in this budget range include new sinks, window treatments, upgraded appliances and backsplashes.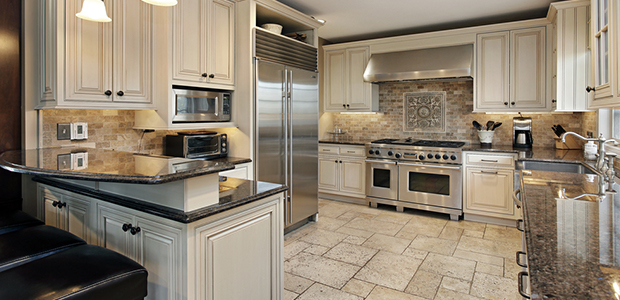 Budget: $15,000-$20,000
Pro Tip: Focus On First Things First
A budget of $15,000-$20,000 affords you the opportunity to make a number of upgrades to your kitchen — and it opens up the opportunity to hire qualified professionals to make sure everything gets done right. New cabinets, countertops, flooring and appliances are all on the table, but you'll likely have to make some tough choices and compromises to make the most of your still-limited budget. If your cabinets are in decent shape, consider refacing or refinishing them to increase the budget for energy-efficient appliances and countertops. If your appliances are fairly new, focus your budget on high-quality cabinets and other aesthetic improvements. Once you've committed to the biggest-ticket items, you can have some fun choosing additional enhancements such as lighting, backsplashes, faucets and sinks.
Are You Ready to Start Your Project?
Find Pros