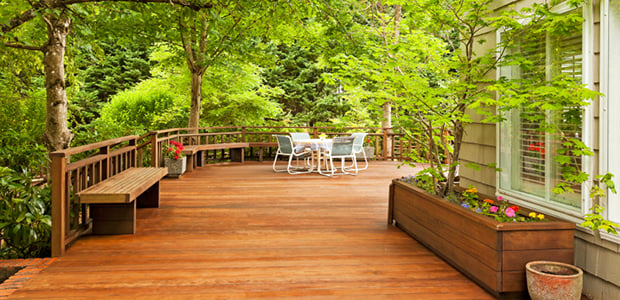 A well-designed deck is what separates a good outdoor living space from a great one. And while many of us have the DIY know-how to build a basic deck, the best way to get the deck you've always envisioned is to hire an experienced pro. Regardless of the direction you choose, it helps to know exactly what you're getting yourself into before starting your project. Here's what you need to know.
Planning is an essential component when building a deck. Many homeowners are unaware of the fact that building a deck often requires a permit. If this is the case in your situation, you'll need to draw up plans that conform to your local municipality's requirements. Researching local building codes and getting the proper permits might take a bit of work, but it can save you time and money if your deck is not up to code. To that point, don't forget to budget the time and money necessary to complete the permitting process. If you're hiring a pro, ask him to pull the necessary permits.
Deck designs require lots of materials: concrete, screws, stain, lighting (if required), trim pieces, balusters and decking. If money is a concern, there are materials for every budget.
First, you'll need concrete for your footers. The concrete you choose depends on the size of your deck. If you're building a basic, single-level deck, you can buy precast concrete footers. But, if you need to anchor support posts, you'll need to pick up bags of concrete mix. Hire a concrete pro to ensure your deck is properly supported for multi-level installations.
Choose stain- or corrosion-resistant screws. For a more refined look, consider going with hidden fasteners. Hidden fasteners are more expensive, but they look great.
No component will impact your budget as much as your wood. Most homeowners opt for pressure-treated wood. But, spending more on composite decking (Trex® is a good example) will allow you to get a deck that looks great and requires little maintenance. If you live in a wet climate or simply want to take the look of your deck to the next level, consider building with tropical hardwoods, cedar or redwood.
Next, you'll want to consider your lighting options. If your deck is multi-level and has steps, install lighting to illuminate the stairs. Check with your local building department for light requirement codes.
Last but not least, you'll need to factor in the costs of staining and sealing your deck — if you used pressure treated lumber — as well as the cost of finishing touches like post caps, base trim and decorative balusters. When it comes to stain, you need to know that cheaper stain yields cheaper results. Do you need to spend $90 on a gallon of stain? That depends on how much you want to apply and how often you want to re-apply it. Higher quality stains do a better job of protecting your deck from mold and mildew. At the very least, you'll want to seal your pressure-treated deck with a water sealant.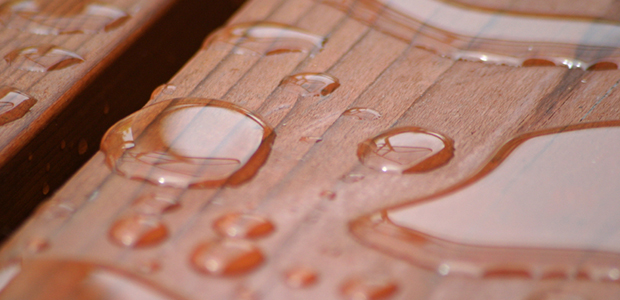 Building a deck is a great way to improve the look of your home and the quality of your outdoor living space. It can be a straightforward project, but in many cases it's best to hire a licensed pro to tackle the job for you. A pro will help you identify the best plan for your needs, pull the necessary permits and deliver a finished product that meets or exceeds your expectations. Ready to get started? HomeAdvisor can help you find the pros you can trust to get the job done right.