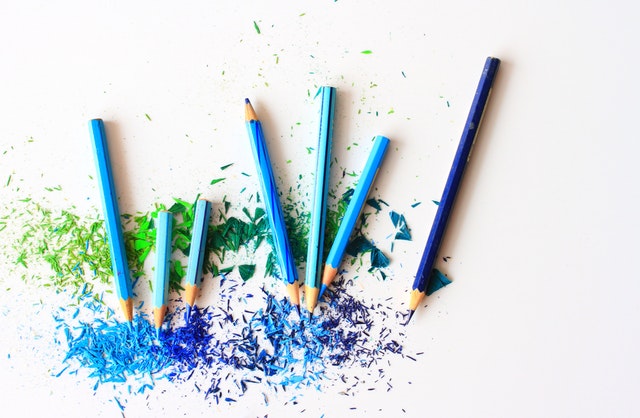 Once considered a childhood activity, coloring has become something that teenagers and adults enjoy equally. The good news is that this hobby can have restorative benefits as well. People often experience relief from stress and anxiety as they spend mindful time coloring. It has the catharsis of manual labor and creativity with the benefit of time away from blue-light screens. From abstract designs to geometric patterns to intricate outlines of scenery or animals, there's a blank page to appeal to almost anyone.
Supplies for Coloring
Coloring can be surprisingly affordable. Many free outlined pages are available to download from the Internet, enabling you to dabble with this hobby to see if you enjoy it. You could even begin with standard school supplies that you may already have, like children's washable markers, crayons, and colored pencils. Specialty supplies are also popular, especially among those who have found that they enjoy this hobby. Art markers are available in a wide array of hues, often with tips on each end of the marker. On one end, a chisel tip can be perfect for lettering; on the other end, a brush tip enables filling in large areas. Colored pencils and gel pens are also popular with colorists. A sharpener is crucial for anyone who uses pencils, since a sharp point is important. Protractors and rulers can also make it possible to add intricate designs to a black and white page.
Coloring Techniques
When beginning to explore this hobby, you might feel overwhelmed and inadequate. However, practice should help you learn techniques for making your work seem more artistic. Here are a few examples. Shading with colored pencils is helpful because it adds visual depth to illustrations. Hatching and cross-hatching involve filling areas with lines going in one or two directions. Techniques like these add an appearance of texture. As you gain experience, you will likely become adept at choosing appealing colors for your pictures. Some people like to choose carefully, while others prefer a more random approach.
Health Benefits
Stress can crowd into your day from a number of sources, such as work, school, family, or health. Coloring can be a winning way to alleviate anxiety because it gives your brain an opportunity to focus on an alternative activity. This focused mindfulness can restore peace, even providing a calm that is akin to what would occur with meditation. The part of your brain that you use when coloring can spark beneficial creativity, which is often restorative.
---
No Comments Yet
You can be the first to comment!