Americans are spending more than ever to keep their homes in good working order.
Home improvement spending is at a record $424 billion, according to the latest data from Harvard's Joint Center for Housing Studies. The nation's aging housing stock is the main driver for the surge. In fact, of the 137 million U.S. homes, roughly 80 percent are at least 20 years old and 40 percent are 50 years old or more.
Translation? If you own your home, there's a good chance you'll be faced with a major repair in the next year or so. HomeAdvisor looked at the latest government numbers, as well as our own internal data, to identify the five most common major home repairs. They're listed below, along with project cost information and expert tips from HomeAdvisor pros.
1. Updating Major Home Appliances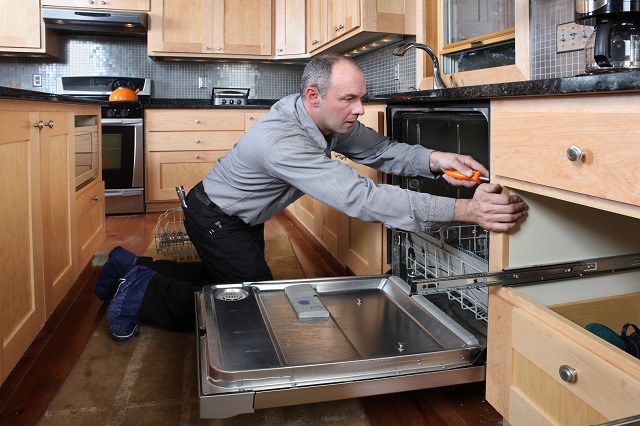 Given the number of major appliances in the home, it's no wonder this is one of the most common home repairs, tackled by more than 8 million homeowners every year. If the cost of the repair is less than half the cost of a replacement, it's usually worth making the fix.
Project Cost: HomeAdvisor's True Cost Guide finds that most homeowners spend between $100 and $250 on appliance repair costs. Some fixes will cost more. Dealing with a faulty icemaker, for example, might set you back $330, but that's still a lot less than a new refrigerator.
2. Installing New Heating & Cooling Equipment
The lifespan of most furnaces, boilers, and central air conditioning systems is around 15 years. They can last longer with diligent maintenance, but eventually you'll be among the 5 million U.S. homeowners who tackles this project every year.
Project Cost: This is another situation where it's worth considering a repair first, especially if the equipment is less than a decade old. The average furnace repair is about $300, compared with $4,300 for a replacement, according to HomeAdvisor's True Cost Guide. Fixing a central AC averages around $350, versus $5,500 for a new system.
3. Replacing the Water Heater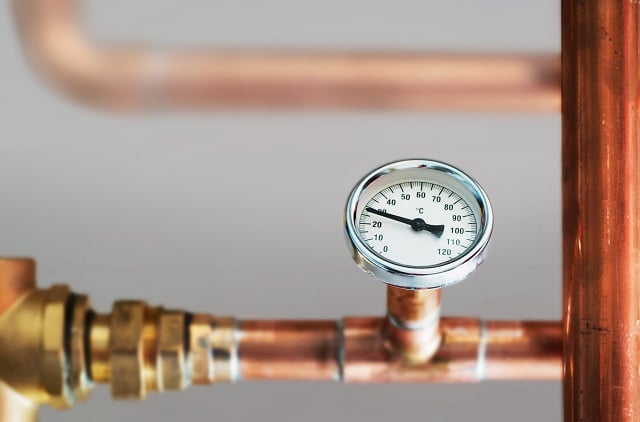 This headache affects some 3.5 million homeowners each year. And 9 times out of 10, it comes during an emergency. So how can you be ready? If your water heater is more than ten years old, it's likely nearing its end of life. Signs of imminent failure include rust-colored water, loud pops and cracks, or serious leakage around the unit.
Project Cost: The average cost to install a new water heater is $1,100, according to HomeAdvisor's True Cost Guide. The cost will be significantly higher, up around $3,000, if you chose a tankless water heater, as opposed to a traditional storage tank unit. But tankless water heaters are much more energy-efficient, so you could eventually make the money back, especially if you're replacing an electric water heater, since they cost a lot to operate.
4. Putting In New Windows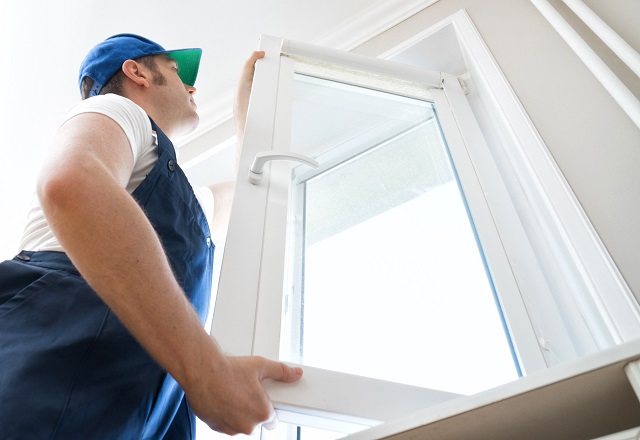 A few million Americans will also replace their windows this year. The project is especially popular in the Northeast and Midwest, according to the Home Improvement Research Institute. That's because in colder climates, new windows improve a home's comfort and energy efficiency. If the existing frames are in good shape, our pros say you can save on labor and materials by choosing replacement units, also known as pocket window replacements.
Project Cost: Most homeowners spend $5,200 on average to install new windows, according to HomeAdvisor's True Cost Guide. The material frame is a big factor. For example, the average installed cost of a vinyl window is $250 to $600, while the same window in wood will cost $600 to $2,000.
5. Replacing The Roof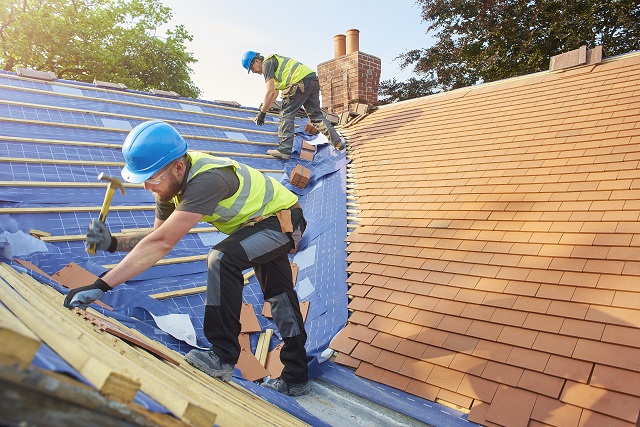 When it comes to shelter, nothing is more vital than the roof over your head. A typical asphalt shingle roof will last anywhere from 15 to 30 years, while more durable materials like metal, slate, and clay can hold up for 50 years or longer. Leaks inside the home are the obvious sign of roof failure. Ideally, you will catch the deterioration before it reaches that point so you're not dealing with multiple repairs. Besides considering the age of the roof, look for missing or badly worn shingles, two signs that your roof is ready for replacement.
Project Cost: Nationally, the average price to install a new roof is about $7,500 according to HomeAdvisor's True Cost Guide. The project cost will be significantly higher for metal, slate, or tile, so it's worth considering spot repairs with those types of roofs.
No Comments Yet