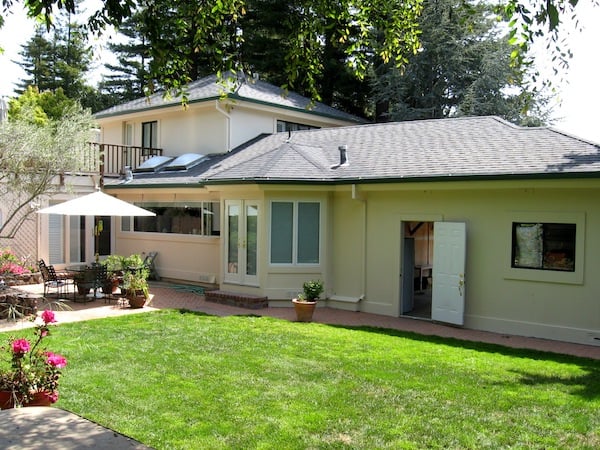 You want to sell your home for the best price. Start by enlisting a real estate agent and making a list of needed projects, to maximize the potential of your home.
Use this list to determine what to do before listing your home for sale:
1. Enlist a Real Estate Agent
An agent experienced with the market in your neighborhood is the most qualified person to determine how potential buyers will perceive your house.
2. Evaluate Your Curb Appeal
Curb appeal is critical because many prospective buyers will only drive by your home. Ideally, you want every person who stops and looks at the house from the curb to be sufficiently enamored that they want to come in to see more.
Curb appeal is made up of three primary components:
Front entrance
Landscaping
The rest of the front of the house
Front Entrance
The front door, porch and any surrounding windows and structures form the focal point for your home. A freshly painted door and polished door hardware can make it more attractive. Easy-to-read house numbers, a freshly painted mailbox and functioning porch lights are also important. The doorbell should work reliably. Sometimes a drab entrance can be dressed up with a couple of potted plants.
Landscaping
Another major component of curb appeal is landscaping. This includes the lawn, plants and such structures as retaining walls, walkways and steps. The trees and shrubs need to be well trimmed. Garden beds should be well defined and freshly mulched.
And, keep in mind that many homes have overgrown shrubs that hide the house and make it look smaller.
Also, consider power washing the concrete surfaces to make them appear new again.
Home's Exterior
Look at the rest of the front of your house. Is the siding clean? Is the paint in good shape? Are the windows clean and clear of spider webs? Are the gutters clean and hung securely?
3. Update the Interior
Kitchens and Bathrooms
Kitchens and bathrooms can present problems. The question is whether renovating a kitchen or bath (or adding a bath) will ultimately pay for itself. If a kitchen is not updated, but is on par with the other houses on the market, no major changes need to be made.
Often a fresh coat of paint, a new countertop and a new floor are sufficient to bring a kitchen up to speed without great expense. The same is generally true of bathrooms.
Reduce Clutter
The next major issue to consider when getting your house ready for sale is often the least expensive and the most troublesome: getting rid of clutter. This is where the advice of an honest outsider, or better yet, a professional organizer, is important. If you are unable to take on the clutter problem immediately, the best thing to do is to put things into storage until you're ready to sort through them or move.
Walls, Floors and Countertops
Regardless of the surface, if you are going to refurbish it, choose neutral colors. With paint, that nearly always means off-white. With floors, stick to lighter colors. In most cases, if you haven't done much painting recently, it makes sense to repaint the entire interior.
If carpets are in good shape, a professional cleaning will usually suffice. If they are old or stained, you are better off either replacing them, or removing them and refinishing the floor underneath.
In the bathroom and kitchen, replacing an older vinyl floor can easily brighten things up. Use quality materials and avoid patterns and colors that are busy. Also note any tile or caulking problems.
Fixtures and Outlets
To check electrical fixtures, go through each room and try each electrical outlet by plugging in a portable lamp. Test every light switch, replacing bulbs when necessary. Test the faucets in the kitchen and baths. Note any that are leaking or otherwise in need of servicing.
4. Prioritize Your List of Home Improvement Projects
You have now identified everything that you will need to do to prepare your home for sale. Look at your overall list and decide on the things you want to handle yourself. Nearly all do-it-yourself projects take longer than you think, so be realistic about what you can accomplish on your own.
Determine the projects you are unable to do yourself. Group the projects by category. Many times service professionals prefer to receive larger projects, and you will save money by having everything repaired and updated simultaneously.
5. Remember to Use Patience
Complete your list of repairs before listing your home on the market. Your house will be more desirable to potential buyers and command a higher selling price. Avoid putting yourself in the position of showing the house before it's ready.
No Comments Yet