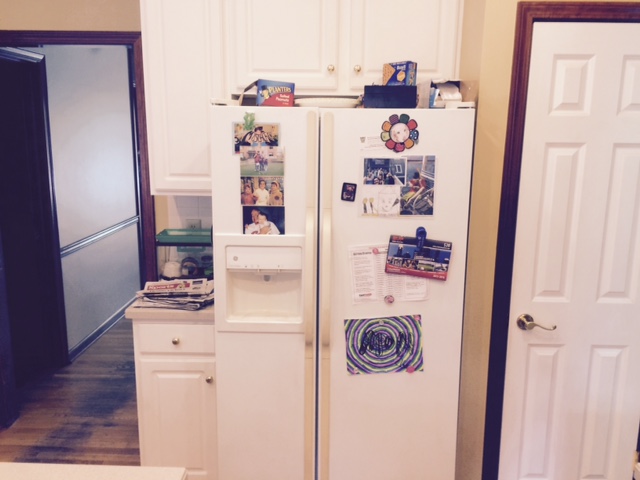 Whether your refrigerator/freezer is too warm, too cold, has a broken water filter, a broken ice machine, or if Rocky Mountain ice sculptures are forming inside your freezer, your headache most likely involves trying to figure out the relative cost and aggravation between hiring a fridge repairman and going out and buying a new refrigerator. Refrigerator repairs aren't something that you should be pulling your hair out for and here are some things to consider that will help prevent/reduce the stress you may feel during this decision-making process.
Give it a Look
First, take five minutes and make sure your refrigerator is plugged in, check the circuit breaker to make sure it wasn't tripped and inspect any easily accessible fans or compartments that may have become clogged with dirt or random household items. Unless you have a good, general knowledge of how refrigerators work, it is unlikely you will be able to do complete refrigerator repair on your own once you have eliminated these simple possibilities. Refrigerator repair manuals are good supplemental tools for amateur repairmen who need only a little extra guidance for a specific refrigerator model, but they will rarely be able to talk a novice through the possibilities and process of refrigerator repair.
Before You Call the Fridge Repairman
Consider the short-term and long-term condition of your refrigerator. The life expectancy of most refrigerators is about fifteen years. If your refrigerator is near this age or older, you probably want to consider buying a new refrigerator even if the current problem is a relatively simple one. If your refrigerator is having a specific problem, like a broken water filter or ice machine, many people opt to move this refrigerator to the basement or garage for supplemental use and buy a new refrigerator. If your refrigerator is fairly new, you should double-check the warranty to see if the problem will be covered by the manufacturer. If you're still not sure about whether to buy a new fridge or repair the one you got, tell the fridge repairman what the refrigerator is doing and ask what the most likely cause is and how much that repair would cost.

Other Things to Consider
You may hear that new refrigerators are more energy-efficient. While this is true and while models may vary, typical savings will amount to less than a dollar a month.
Once you get an estimate on how much the refrigerator repair will cost, keep in mind that the cost of replacing the refrigerator includes the cost and aggravation of removing the appliance from your home and properly disposing of it—which includes the draining and proper disposal of any environmentally-dangerous chemicals.
You may also want to price new refrigerators and their features. If you like the model you have, attempt to find a new refrigerator with similar features.
Consider that kitchen remodel you've wanted to do. A new refrigerator, as part of a package deal, will be cheaper, and some home improvement contractors offer complimentary refrigerators as promotions for kitchen remodels.
No Comments Yet