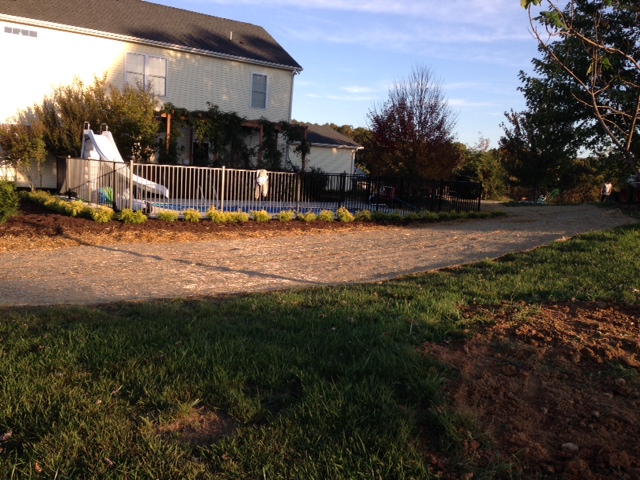 Most homeowners know that for a healthy lawn, a good fertilization program is needed. In fact, it's probably the single most important thing you can do for your lawn. Proper nutrient levels need to be maintained for your lawn to achieve optimal performance and health. By far, the three most important nutrients are nitrogen, phosphorous, and potassium. Fertilizers are rated by these three nutrients. 20-10-10 and 24-6-6 are typical examples.
Take Some Time, Do it Right
It'd be nice to think you can go out, find a good numbered lawn fertilizer, and treat your lawn, but this simply isn't true. You may hear a lawn fertilizer ratio somewhere between 3-1-2 to 5-1-2 is a good fertilizer. This is a pretty vague guideline and the only way to know for sure what your lawn needs is to have a soil sample tested. This is not expensive. Some places will actually do the test for free. Simple home soil test kits are also available. You just need to take the time to do it. Your lawn will thank you later.
You also need to realize the application rate is just as important as the ratio numbers. You might find 20-10-10 and 10-5-5 fertilizer right next to each other in the store. It's essentially the same fertilizer, just twice as strong so half as much is needed. (Keep in mind, too, the numbers are percentages not actual lbs.)
Your soil sample test will tell you the exact number of pounds needed per 1,000 square feet for each nutrient. Over fertilizing is can be just as bad for your lawn as not fertilizing at all. That said, you don't necessarily need to get each nutrient down to the exact pound. If a 24-6-6 fertilizer comes close to the recommended amount for each nutrient, go with that. You don't need to order customized fertilizer.
How and When to Fertilize
Fall fertilization is usually the most important lawn fertilization of the year as it tends to reduce the occurrences of weeds and disease. For the best result, though, you should fertilize your lawn a couple times a year in smaller doses. This will prevent over fertilizing and keep your lawn's nutrient levels at their best year round. Also, make sure you use a good spread rotary to ensure the fertilizer is spread consistently over your lawn. Inconsistent spreading can create stripes of fertilized and unfertilized lawn.
Properties of Nitrogen, Phosphorous, and Potassium
Nitrogen—Promotes growth of full, healthy grass (the top part of the grass). Nitrogen is easily washed away by rain and is the hardest nutrient to maintain in your lawn. It's also the most dangerous nutrient to overuse and can "burn" your lawn. Consider using a controlled release fertilizer to reduce this risk.
Phosphorous—Helps strengthen your lawns root system. Phosphorous will keep your lawn healthy and helps protects it from disease and difficult weather conditions.
Potassium—Promotes good germination. Potassium essentially helps make sure your grass keeps growing.
Ready to start your
lawn fertilization

?Find Pros
No Comments Yet