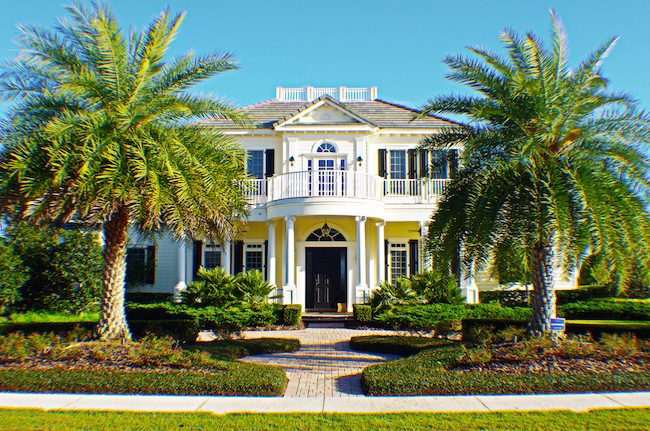 In any house, you'll have certain rooms that are more often used, such as the kitchen and family room. So the question becomes: What to do with all that unused space? This problem especially springs up in newer homes. You've probably noticed in today's real estate market that new, suburban houses keep getting bigger and bigger. It's a great time to buy and build, but once these homes are up and running, their sheer size can be a bit overwhelming. In fact, since many basements imitate the entire home's floor plan, they are often the same size as upper-level areas. And more bedrooms generate more value for the home; but this sometimes results in extra guest rooms that serve no real function.
But don't let extra square footage go to waste. As you remodel your home, think outside the box so every room in the home has a distinct, useful purpose.
Subterranean Homesick Blues
Basements are often the ugly stepchild of the home. They have tons of potential but tend to be neglected. Instead, they're used as giant storage bins or laundry rooms. However, your house already has extra closet space, attic area, or a garage for that. So let your basement fully realize its potential by becoming a member of the family. Turn it into a functional room like a playroom, home gym, home theater, etc.
Home Theater: It's probably the most popular remodel for a finished basement. Forget about going to the movies with the inflated prices and stale snacks. Instead, put in a projection TV, surround sound, and your own stadium seating (that actually reclines!). Plus, a home theater can also act as a perfect place to watch the game or your favorite program. Just make sure it's properly dehumidified and heated in order to stave off any damp chills.
Home Gym: Going to a fitness center can be a pain: everybody waiting for machines, not wiping off equipment, watching you work out, and then there are those membership fees. Your basement is a comfortable, cool area of the house where running on the treadmill or lifting weights can be done in privacy (plus, you have complete control over the clicker and music). And remember, you don't have to have every gadget in existence; just a couple of pieces of equipment could do the trick.
Game Room: Why go to a smoky bar to play pool or throw darts. Finishing off your basement with some games is a great way to have some family fun. Plus, if you turn it into a lounge with a wet bar, new furniture, a fireplace, cushy flooring, and a kitchen attachment, your friends will probably prefer your house over the neighborhood pub.
Extra Bedroom: Installing an extra bedroom and bathroom is a great way to save additional space upstairs, allowing you some creative options when it comes to remodeling those upstairs bedrooms.
Bedrooms without Beds
Extra bedrooms are a wonderful asset to a house: no longer will your family and friends be forced to sack out on couches or bring their sleeping bags to town. Plus, it's great to have a room set aside when the baby arrives. But what if you don't have kids yet? Or what if the kids have already flown the coop? Or, even if you do have a guest room, how often do people actually come and visit? A few times a year at most? This means that most of the time your guest room is just sitting there, waiting to be fully exploited.
Office #2: Make the commute to work in mere minutes. In fact, many guest room remodels are transformed into a second office: one for the home computer and family files, one for an actual work space. Or, if not an actual office, buy some nice bookcases and turn this space into an elegant library or reading room.
Sewing Room: Every family needs extra work space, and if it's not in the office, it's in the craft department. Sewing, easels, colors, paints, and other crafts need their own room, and a guest room remodel is the perfect place to put up with the mess.
Playroom: If the downstairs game room is for the adults, then make the upstairs guest room for the kids. A playroom for extra toys and rambunctious boys is a great way to contain the action while still being able to keep a close eye on it.
Before You Begin
Whether you're building a bar in the basement, a bedroom in the attic, or turning your guest into an office, you'll want to do some serious pre-planning before venturing into the project. Many times, these spaces are unused for a reason: they're a bit pricey to refinish and sometimes they come with obstacles. In the basement alone there could be limitations when it comes to working around furnaces, sump pump, I-beams, plumbing, ducts or shoddy sub-surfaces. This doesn't mean it can't be done, but it's a good idea to hire a professional contractor who can plan the biggest project down to the smallest detail. It's good to know what you're getting into, and these remodeling experts can help guide the way even before you begin.

Need to find a pro for your suburban renovation?
Find Pros
---
No Comments Yet
You can be the first to comment!