October 4, 2016
On homeowners' minds: taming those overgrown plants, bugs, and pesky critters!  In the third quarter of 2016, the nation's homeowners increased their orders for services related to pest control, lawn care, and landscaping faster than they did for any other categories of home services.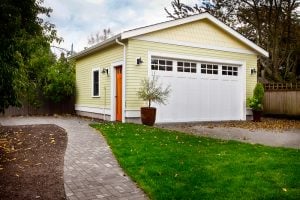 New data from HomeAdvisor, which compare the third quarter of this year to the same quarter a year ago, also show that orders were up sharply for cleaning services, garage doors, pools, and painting.  Many of the services relate to more people putting their home up for sale, which involves a lot of touch-up, clean-up, and necessary repairs.
The TOP FIVE geographic markets for growth in all home improvement services in the third quarter were:
Portland
Salt Lake City
Charlotte
Norfolk
Las Vegas
The top market in this list, Portland, Oregon, has been experiencing a boom in home improvement during the past three years.  HomeAdvisor analyzes millions of data points each year encompassing its own customers' service requests, and has observed strong increases in projects that boost a home's value, commonly done before listing a house for sale.  These tasks include:  painting (which has risen in Portland at double the national rate), lawn care (up 71% faster than the nation), and paving (up 2.4X the national rate).
Another category that is growing rapidly in this market is the installation of landscaping for the yard or garden (growing 65% faster than in the nation as a whole).  More and more Portland homeowners are now seeking the help of landscape designers to bolster the curb appeal of the home.
Service orders related to carpeting were up only modestly in the nation as a whole, but up much more sharply in Portland in the third quarter.  Orders for pest control were up at the same rapid pace as the nation as a whole.
One of the "big ticket" items that Portland homeowners are undertaking is a kitchen remodel.  Portland homeowners spend an average of $16,817 when remodeling a kitchen, according to HomeAdvisor's nationwide survey, a figure that is about 15% lower than the average cost for the nation as a whole.  The scope of a kitchen remodel varies widely, from a re-facing of the cabinets (what remodelers call a "face-lift") to a complete remodel, which often involves the replacement of appliances, countertops, flooring, and cabinets.
Bathroom remodels in Portland, by comparison, average $9,956.
Roof repair
s and replacements are another major job category, costing $7,480 in Portland for asphalt shingle roofs, and going much higher for upscale types of roofing.  Repair orders for asphalt shingle roofing have grown faster than most other home improvement requests.  Standard roof maintenance (meaning non-leak/non-emergency maintenance) was another one of those items that got deferred when the economy was just starting to get back on its feet, and that homeowners are starting to move forward on now.
Another category of home improvement that HomeAdvisor is watching in Portland is services related to garages, enclosures, and outbuildings.  Activity in this category has grown twice as rapidly in Portland as in the nation as a whole.  This may stem from the fact that high home prices are stimulating more people to transform their garage into living space, to accommodate their changing needs, and to get more value out of the property.
Home prices in Portland have risen to levels that are out of reach for many would-be first-time home buyers.  First-time home buyers don't have equity, and many of them are finding that the best strategy is to buy a fixer-upper and thereby accumulate "sweat equity."  By buying a home that needs work, first-timers can get into ownership at a number far lower than is typical, and by doing some of the repair work themselves, they can soften the financial burden of the fix-up.  Young couples can make the house live-able, and then invest in projects to add to the luxury and beauty of the home over time, as their finances permit.  This is an excellent approach for first-time home buyers, from the standpoint of lifestyle as well as equity-building.
Number-two ranked Salt Lake City saw also outsized increases in service requests related to lawns and landscaping and pest control, but also large increases in requests for assistance with heating and cooling, septic cleaning, and siding.
Number-three ranked Charlotte also saw exceptional growth in landscaping and lawn care, but was most notable for a large increase in disability services, growing at three times the national rate.  Garage door service or replacement ranked extremely high as well, growing at triple the national rate (investments in garage doors can reap strong returns on investment at resale).
No Comments Yet