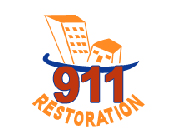 911 RESTORATION
15127 Califa St., Van Nuys, CA 91411
(818) 373-4880
4.14
|

6

Verified Ratings
Business Information
---
QUICK FACTS
Business Hours
12:00 am - 12:00 am (Please call to confirm)
Credit Cards Accepted
Bilingual
SERVICES OFFERED
Other Services
BUSINESS OVERVIEW
We are a locally owned company providing quality service to homeowners in the Van Nuys area. We pride ourselves on our expert work. We care about each individual by meeting his or her specific needs and our staff is highly skilled and trained. Our work is never finished until you are completely satisfied and happy. Please call us today; we are looking forward to serving you.
Get Quotes

From up to 3 Prescreened


Other Services Pros
---
1 Enter ZIP Code
2 Describe Project
3 Get Quotes
Ratings & Reviews
911 RESTORATION
Prev 5
Page 1 of 1
Next 5
Mike was very helpful. He asked me many questions over the phone to try to determine if the issue was with the vent or maybe with the dryer itself. He was also willing to drive out from Ranch Cocumonga if need be. He recommended a test that I should have done prior to have the vents cleaned. Once that is done I wil be able to determine if I need to proceed with the vent cleaning. Mike was very honest and helpful.
Was this review helpful?
---
We used 911 Restoration to treat and remove mold in an enclosed (but exposed due to a recent plumbing leak issue) area. They first came and gave us the estimate and then we set up the appointment for the treatment. The technician specialists were very professional and did a good job and the follow-up to also patch the wall area that was removed was good and well done. I will highly recommend this service to others - the only reason I am giving a 4 star instead of a 5 is because I was not completely satisfied with the way the office staff handled the phone calls and communications.
Was this review helpful?
---
the company was very upfront with price and conditions, I felt they were very qualified and I was comfortable with this company. The job was done very well.
Was this review helpful?
---
For what they did, they did a good job. The communication could have been much better. They came out to give me an estimate and told me what needed to be done. I made the mistake of assuming that meant they would do it. They pulled up my carpet, removed the pad and dried the area. Then they told me that they would assist me in hiring another company to replace the pad, reposition and clean the carpet. I felt that I had been misled and wasn't willing to give them any more money so I hired someone else to finish the job.
Was this review helpful?
---
Jorge, the technician told me personally, he was not able to get all the way trhrough the dryer vent from inside the house. Having had this done before sucessfullly ,I expected it to be accomplished. Jorge did not use a camera they said they sometime use to confirm it "clean". I was concerned it might still have lint plugging. They did not have a ladder to get to the outside vent for the second story I had told chris the vent was placed at. I called them last week and expressed my concern. Chris called me this morning. He stated Jorge told him he went completely through the vent which is contrary to what Jorge told me.He will do nothing more
Was this review helpful?
---
This company is timely and diligent. I felt that the individuals were truly part of professional services as they took the time to understand my needs.
Was this review helpful?
---
Prev 5
Page 1 of 1
Next 5