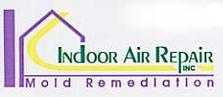 Indoor Air Repair, Inc.
One E. Sheller Ave, Chicago, IL 60610
(847) 304-6666
4.45
|

10

Verified Ratings
Business Information
---
QUICK FACTS
Business Hours
12:00 am - 12:00 am (Please call to confirm)
Credit Cards Accepted
Bilingual
SERVICES OFFERED
Other Services
BUSINESS OVERVIEW
Indoor Air Repair is a small locally owned mold testing, mold remediation and water damage restoration company. We are a "complaint free" member of the Better Business Bureau with owner involement on every project. Your complete satisfaction is our top priority. Our technicians are individually certified and our company is certified in mold remediation and water damage restoration by the Institute of Inspection, Cleaning & Restoration.
Get Quotes

From up to 3 Prescreened


Other Services Pros
---
1 Enter ZIP Code
2 Describe Project
3 Get Quotes
Ratings & Reviews
Indoor Air Repair, Inc.
Prev 5
Page 1 of 1
Next 5
They were very easy to talk to and Carol explained the situation very thoroughly. The workers were very professional and sealed off the area where the work was to be done. Thank you Indoor Air and Service Magic for your assistance on this matter
Was this review helpful?
---
I am very happy with the whole experience I had with Indoor Air Repair. The estimate was done on a speedy basis and the company was flexible enough to schedule the mold remediation itself for a Saturday. The technicians were knowledgeable, thorough and courteous. Their bid was very competitive and the cost of the project did not exceed that estimate. I had been afraid that the technicians might recommend additional work (at an additional cost) as the job progressed but that didn't happen. I highly recommend Indoor Air Repair for the quality of their mold removal work and for their excellent customer service.
Was this review helpful?
---
Indoor Air Repair was very responsive to our needs and they exceeded my expectations. I would strongly recommend them in the future. They live up to everything they say. You can trust them and their work.
Was this review helpful?
---
Lovely experience with the Chapmans -- fast, friendly, quality work -- at a time of great anxiety over our mold issue. I can highly recommend their services. Thank you VERY much!
Was this review helpful?
---
Indoor Air Quality provided quality service in a very professional manner and competitive prices. They were very forthcoming on providing information answering all my questions for the job and did an excellent job. I recommend them for professional mold remediation.
Was this review helpful?
---
Indoor Air Repair was not aggressive enough in taking care of our mold problem. We ended up going with another company to handle the mold. From that we know what needed to be done and wasn't. They didn't seal off areas from cross-contamination and they did their own samples, which was a conflict of interest.
Was this review helpful?
---
The service was professional and quick.
Was this review helpful?
---
Review by
:
a homeowner
in Westchester, IL
Project: Eliminate Toxic Materials or Mold
Scheduled and arrived to look at the situation (in order to provide an estimate) soon after my initial contact call. Performed work in a timely manner.
Was this review helpful?
---
I would highly recomend Carol's service!
Was this review helpful?
---
Prev 5
Page 1 of 1
Next 5