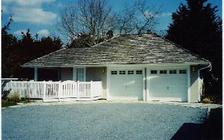 Roger Geer and Son
1304 County Rd. 8, Farmington, NY 14425
(585) 924-2570
4.82
|

10

Verified Ratings
Business Information
---
QUICK FACTS
Business Hours
12:00 am - 12:00 am (Please call to confirm)
Free Estimates
Credit Cards Accepted
Bilingual
SERVICES OFFERED
Other Services
BUSINESS OVERVIEW
Roger Geer and Son is a locally owned and operated company that has been in business since 1952 serving your area. We are a very well established company with an impeccable track for being a very reliable and dependable company. If you are looking for a company to make sure that your needs are top priority, then we are your company. We have many referrals that may be given out upon request. Call us today for your estimate.
Get Quotes

From up to 3 Prescreened


Other Services Pros
---
1 Enter ZIP Code
2 Describe Project
3 Get Quotes
Ratings & Reviews
Roger Geer and Son
Prev 5
Page 1 of 1
Next 5
Excellent craftsman,did a great job remodeling garage into nice living space,Any mans dream cave so to speak.great customer service and quality combined with price.I couldnt go wrong with hiring Roger geer and sons.All other contractors were much higher priced.Would do business again.Thank You Jim especially for making life easier for me and getting job done while I recovered from injury.Dan Beswick
Was this review helpful?
---
Review by
:
a homeowner
in Macedon, NY
Project: Install, Repair or Replace Plumbing or Fixtures
Excellent follow up. Final cost very close to estimate. Quick install.
Was this review helpful?
---
The plumber replacing our sump pump was on time, worked fast and well, and charged us the amount we were given as an estimate. Their price was half of what another company quoted us.
Was this review helpful?
---
The serviceman who came to my house was named Vince. I found him to be friendly and knowledgeable. He quickly discerned the problem and explained it to me in a way that I could understand. He then recommended a solution, which I approved, went to get the part, returned and installed it quickly. The only negative aspect was that Vince had said that the total bill would be "less than $300" and it came to $309.52 - so it was a little more than predicted.
Was this review helpful?
---
Review by
:
Stephen G.
in Shortsville, NY
Project: Install, Replace or Repair a Main Water Pipe
Showed up on time. Did the job requested and some extra at no additional cost. Only 1 minor thing was that they didn't smooth out the workplace after the work was done.
Was this review helpful?
---
They did the roof under bad weather conditions and protected my home well. They quickly installed insulation, which was not originally planned for , but when the ice damming showed it was needed they were able to repair it. These people were nice, and responsive to my concerns.
Was this review helpful?
---
Great. I expect that I will use them in the future.
Was this review helpful?
---
Very professional,quick and the finished work is the highest quality will hire them again soon.
Was this review helpful?
---
Prev 5
Page 1 of 1
Next 5