Review Ram Jack West
Rate Your Overall Experience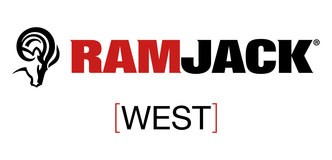 Reviews of Ram Jack West
---
Review by Ardeth H. in Eugene, OR
Project: Repair a Concrete Foundation
Gave good advice
---
Review by Debbi M. in Coquille, OR
Project: Repair a Concrete Foundation
Arrived on time and did a great job. They also did a wonderful cleanup after the project was completed.
---
Review by Jack F. in Port Townsend, WA
Project: Raise a Concrete Foundation
After the foundation was raised 2-3", the front door of the 1920's house wouldn't close. The crew was very helpful to make sure the door closed,properly. Very professional job.
---
Review by James S. in Eugene, OR
Project: Install a New Concrete Foundation
If Kenny's beautiful hair was not reason enough to work with this fine company then you should also know this... RamJack West moved a beautiful small cabin from a mile away onto a 30 acre parcel that we have south of Eugene....