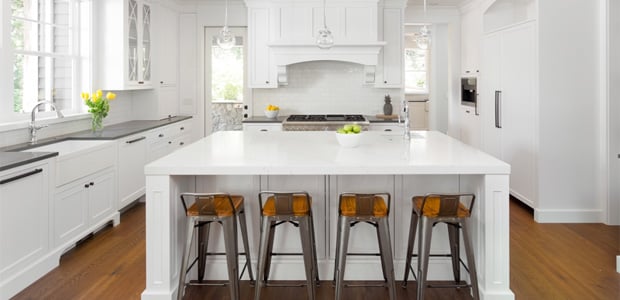 Engineered quartz has at long last eclipsed granite as the most popular kitchen countertop material. We're seeing it everywhere from HGTV to big box stores and interior design showrooms. And, according to the 2019 Houzz Kitchen Trends Study, homeowners are officially choosing quartz more than they're choosing granite and other natural stone materials. Here are three reasons quartz has risen to the top — and why it might be the best choice for your kitchen remodel.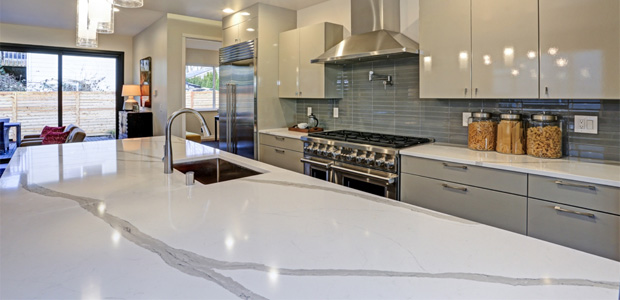 1. It's versatile.
Engineered quartz comes in a variety of designs, colors and finishes — and many look just like marble and other natural stone materials. You can find just the right look to fit in to any home style. And, because engineered quartz is manufactured, countertops are consistent in color and texture. So, you can get a nearly seamless look from one slab to another.
How does granite compare? Since granite is a natural material, you'll get the most unique options available; but you'll also have more apparent seams and variation.
2. It's durable.
Granite is strong, but quartz is even stronger. It's stain- and scratch-resistant, and it doesn't crack or chip easily. The downside is that it doesn't respond well to high heat.
How does granite compare? Granite is durable, but it's more vulnerable to chipping, cracking and staining than quartz.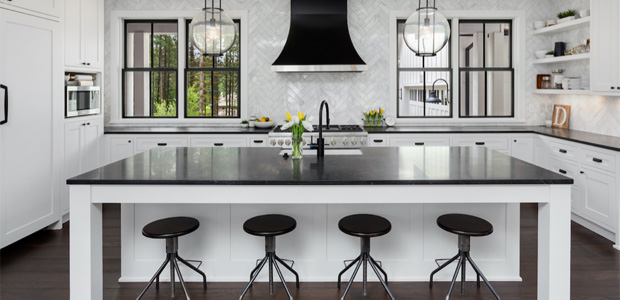 3. It's low-maintenance.
The nonporous nature of quartz makes cleaning and caring for it a breeze. Because quartz is nonporous, it doesn't absorb bacteria or liquids, and it doesn't require regular sealing like other natural stones. With busy schedules and a growing focus on wellness and simplicity, homeowners are leaning toward lower-maintenance materials — and quartz is the perfect fit for those who want to spend less time cleaning and more time enjoying their space.
How does granite compare? Granite countertops require regular sealing to combat stains and bacteria, making them a higher-maintenance choice.