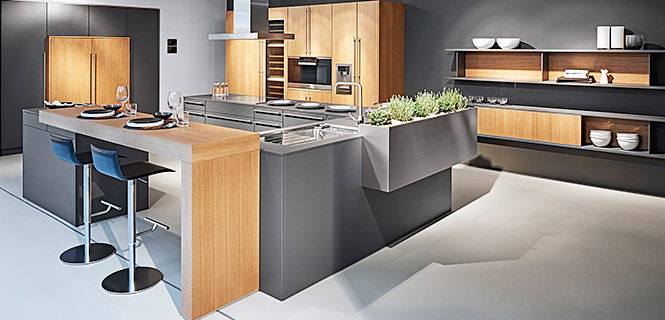 This refreshing kitchen design by Poggenpohl is proving that stainless appliances aren't always the go-to for cutting-edge kitchen design.
While the demise of stainless is nowhere in sight, a new generation of materials and designs are challenging the age-old assumptions over appliance aesthetics. Here's a peek at the contenders that are loosening stainless steel's iron grip on the world of kitchen appliances.
Colored Appliances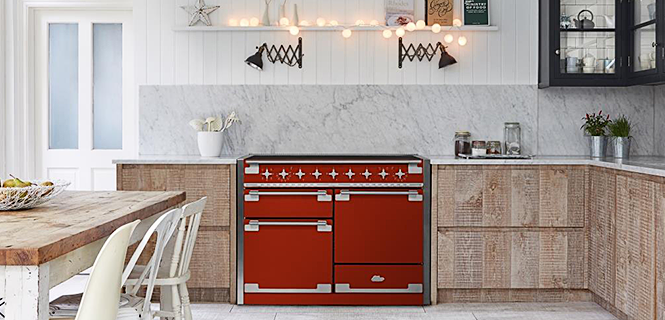 AGA Appliances' Elise oven range brings professional-grade performance and a snap of European-inspired pizzazz to this muted kitchen space.
While 1970s-inspired avocado green may not be back — yet — boldly colored appliances are becoming popular. Hued appliances soften the hard edges of the kitchen environment and introduce a dash of fun-loving personality to a normally utilitarian space. Colored appliances are also the perfect solution for daring or difficult designs. Additionally, swapping out stainless for colored appliances will cut down on regular cleaning. Stainless may be a mainstay of modern design, but it's fingerprint – and scratch-prone construction makes it a problem for busy kitchens.
Retro Appliances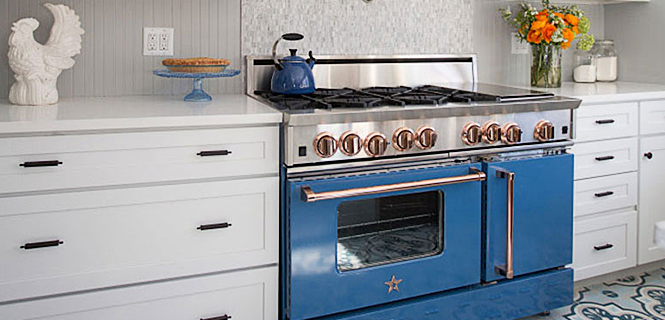 Funky-yet-fashionable appliances like this BlueStar® range are melding restaurant-quality usability with retro colors and designs.
The colors and quirky designs of yesteryear are returning to prominence in a new generation of kitchen appliances. Cool pastels, chrome accents and rounded edges are all the rage in this retooled approach to classic kitchenware. While the hotrod-esque design of these appliances may not work for all homes, it's a must-have for Americana- or focal point-oriented designs.
Matte Appliances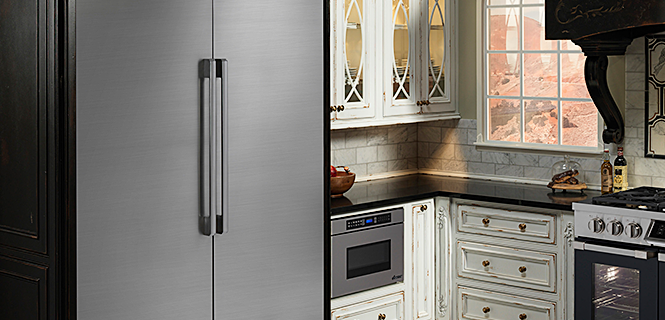 Matte appliances provide a modern, neutral look that doesn't require the cleaning or upkeep of traditional stainless.
Brushed metal appliances provide an elegantly understated look. The neutral nature of matte aesthetics is especially effective in homes with floorplans that allow stronger living and dining room design elements to spill into the kitchen. The metallic look of these appliances can resemble stainless from a distance, but their matte finish keeps smudges, fingerprints and scratches at bay, which is perfect for the design- and usability-conscious homeowner.
Black Stainless Appliances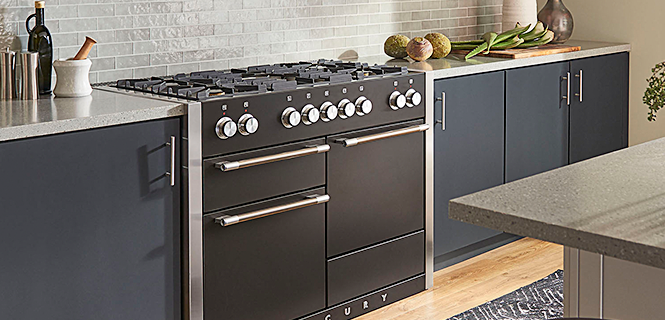 Black stainless, like this Mercury range from AGA Appliances, is a subtle-yet-stylish alternative to flashier designer
appliance options.
Black stainless is a warmer alternative to the clinical look of classic stainless. The softer aura of black stainless makes it the perfect finishing touch for a variety of kitchen decorating styles, ranging from ultra-modern to traditional. While the sedate aesthetics of these appliances may be a departure from the antiseptic look of earlier metallic appliances, they still retain the durability and sleek looks of stainless. Additionally, black stainless is resistant to smudges and fingerprints — a major pain point for many stainless owners.
Covered Appliances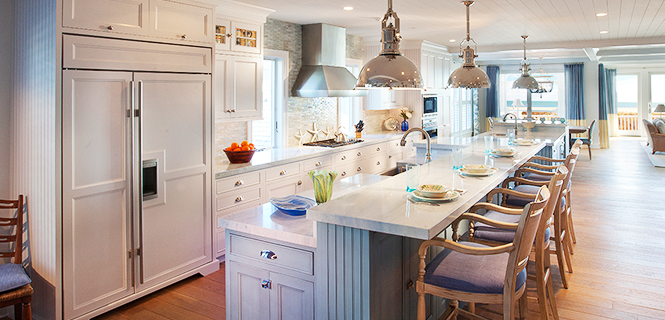 Covered appliances allow your kitchen's design style to flow seamlessly throughout the space.
Panel-covered appliances create a uniform look unmatched by any other design style or material. A totally unified kitchen aesthetic will give your kitchen an additional touch of personality and bolster the intended mood of your entire space. Covered appliances are particularly effective in open-concept kitchens. Great room designs sometimes pit kitchen appliances against living room furnishings, which can create a clash of style. Panel coverings help appliances flow into furnishing-heavy areas of your home.