If you're buying or selling a home and thinking of skipping the inspection, think again. There are too many terrifying – and expensive – things that you could be missing. Some of the most dangerous defects could be staring you right in the face and you wouldn't even know it.
Nick Gromicko, founder of the International Association of Certified Home Inspectors (InterNACHI), invented and built the Home Inspection House of Horrors in Boulder, Colo. to help home inspectors hone their skills and get experience with every potential defect. According to Gromicko, it would take an experienced inspector more than a century to see as many defects in the field as they'd see in this one building.
Here are seven of the scariest truths we learned about bypassing an inspection on our tour of the House of Horrors.
The Most Dangerous Problems Are Invisible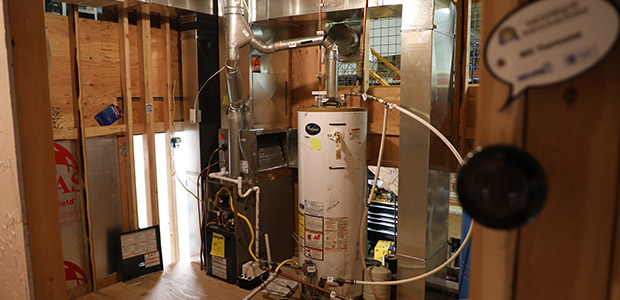 Radon could be entering the home through cracks and openings in the floor or basement.
Photo Credit: Jacob Micklin
It's a seller's market across the nation, and it's tempting to bypass an inspection to get the home you want before it's taken. But you should know that what you can't see on your home tour could present the most dangerous issues of all. That's one of the many reasons a professional inspection is so valuable.
An inspector can test for:
Radon
Carbon monoxide
Lead
Gas
Termites
Poor air quality
Poor water quality
Methamphetamine exposure
It might surprise you to learn that methamphetamine exposure is one of the most dangerous things an inspection can turn up. "That kills you, and your house has to be knocked down, and there's no insurance for it," Gromicko says. He recommends checking for this substance unless you're buying new.
When purchasing a home, says Gromicko, you may be better off offering more money and demanding an inspection than risking the expense of remediating these any of these problems.
Micro-what?
It's a little-known fact that radiation could be leaking from your microwave door. Gromicko and his team have manufactured a microwave leak detector to test for dangerous levels of radiation. For less than $10, you can get a microwave tester from InterNACHI!
Mold Is Practically a Given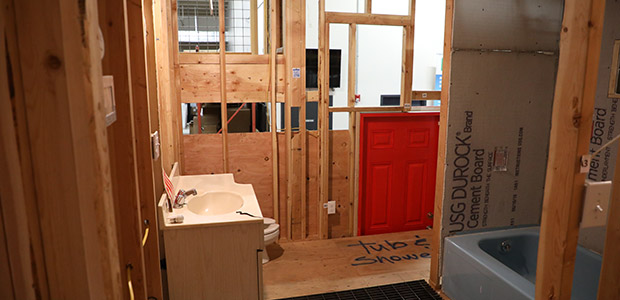 Mold isn't a reason to panic. An inspector can help you determine the severity of the problem.
Photo Credit: Jacob Micklin
You're likely to find mold in any and all homes. "It's everywhere," Gromicko says. "If there wasn't mold, trees would be stacked up to the moon. But some molds are very dangerous."
A home inspector can identify toxic mold and test for resultant air quality issues. If you're purchasing a home with a serious mold problem, it's helpful to know that it costs an average of $1,000 to $3,500 to remove mold and toxic materials from parts of a home.
Water Is the Worst Offender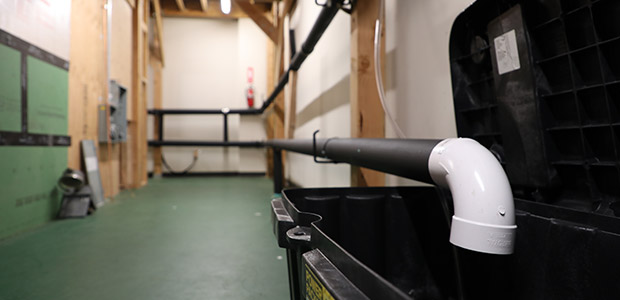 An inspector can run a camera through your plumbing and drainage system on their hunt for defects.
Photo Credit: Jacob Micklin
Water is behind some of the most expensive and detrimental damage that home inspectors find.
"It's almost all of our claims," Gromicko says. "A roof leak, for example, can cause a lot of damage to the house – especially if you don't know what is going on."
Water damage is commonly found in the roofing structure and attics, in crawl spaces and basements, and around the home foundation from poor yard drainage. On average, homeowners spend $1,000 to $4,000 to repair water damage in their homes.
Mistakes Are Not Prime Suspects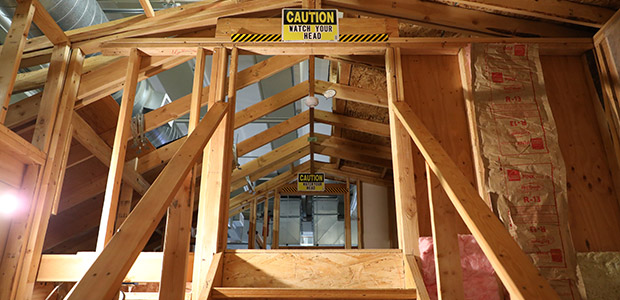 The roof is likely to built to code, but is there hidden wear and damage in the framing?
Photo Credit: Jacob Micklin
When you're doing your own walkthrough, you're more likely to spot installation issues than to recognize that the HVAC system is 10 years overdue for replacement. But faulty installations are less common or problematic than you might think. The biggest problems are rooted in age and wear.
"Things that are put together, like a roof, usually go on well," Gromicko says. "They're built to code. They just got old. It's the same reason you break down and I break down. They fall apart. Age, wear and tear, missing, stolen, broken, overused, past its life expectancy. Code is easy. Most things are installed properly."
Your DIY Deck is Probably a Lemon
It takes a well-trained eye to find bad wiring.
Photo Credit: Jacob Micklin
Though faulty installations aren't the most common issues, if you're trying to sell a home you've worked on yourself, you should definitely request an inspection. Your weekend project could be dangerous and fall apart on the buyer – and their inspector will find the flaws if you don't find them first.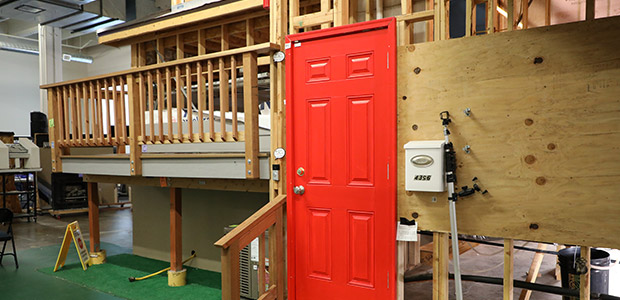 This deck looks sturdy, but it's full of defects.
Photo Credit: Jacob Micklin
Inspectors frequently find poorly built decks and badly wired projects like basement remodels. "Decks are funny because no one knows how to build them," Gromicko says. "But everybody thinks they can. Because it's 'simple.' Everybody wants to build a deck. But it's wrong. It falls off."
Failure to Disclose Is Rarely Intentional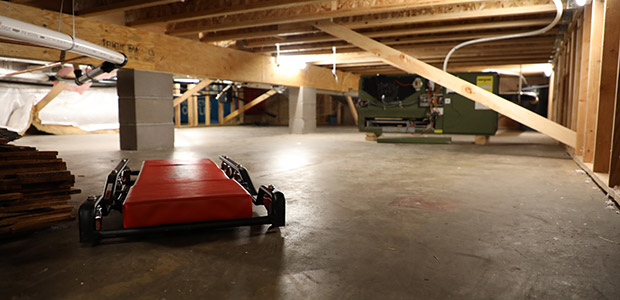 Would you recognize defects in your own crawlspace?
Photo Credit: Jacob Micklin
If you're buying a home and request a home inspection that turns up a big problem, it's unlikely that the seller is trying to dupe you. What's more frightening is that they never noticed the big problem.
"Most people get used to their own defects," Gromicko says. "As a home inspector, I would notice things that the homeowner didn't disclose simply because they forgot about it. It's something that they'd worked around for years."
An Inspector Considers Safety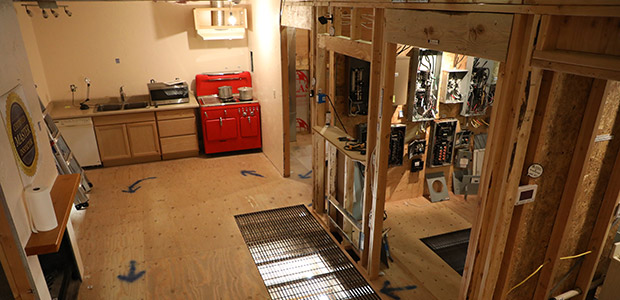 Some inspectors are certified in safety inspections for aging in place and childproofing.
Photo Credit: Jacob Micklin
As you pursue a home purchase, a home inspector can also look for things that weren't necessarily a problem for the previous homeowner but would be for you. For example, they might not have had to worry about aging in place or child proofing. Gromicko says that people get hurt in their own homes a lot because of safety issues that are particular to them.
Stairs that aren't suited to a person's physical abilities, pools with dangerous old features or poorly wired lights, and unsuspecting features like window wells can cause major problems for new homeowners.
Before You Sign Off on Work
"Some consumers are too shy or unknowledgeable about their project to tell the contractor that something isn't right or that it needs to be repaired. A home inspector can take care of that for you. You could call an inspector to look at it before writing the final payment. They're used to dealing with adversarial relationships and can assure the consumer it's okay."
– Nick Gromicko, founder of InterNACHI
Want to see the House of Horrors for yourself?
Schedule a free tour at the Boulder location.