Infrared Roofing Inspections
See if We Have Top-Rated
Roofing & Gutter Contractors in Your Area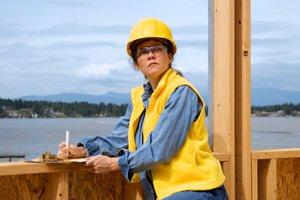 The roof is one of the most important, though sadly unsung, components of you home. It keeps you out of the elements and provides insulation from harsh temperatures. Unfortunately, many roofs need to be replaced prematurely due to moisture damage from leaks and improper installation. With regular inspections, however, you can reduce your chances of these problems, and prolong the life of your roof, too. Thermal infrared inspections are non-contact, non-destructive testing procedures that can be used instead of or along with a traditional roof examination. Thermal inspections are used in finding damaged portions of roofing structure so they can be repaired before water damage rots the entire roof.
Benefits of Roof Inspections
When the structure of your roof is compromised, damage and repairs are almost a given. If a small issue is identified quickly and repaired in a timely manner, you'll probably only be out a few hundred bucks. If this small issue goes unnoticed for a long period of time, you could end up with damage to other parts of the home. Leaks that are left unchecked can truly wreak havoc on walls and insulation, and can lead to very costly repairs, as well as mold.
By getting annual roof inspections, infrared or otherwise, you stop problems before they have a chance to create any severe damage. Roof inspections are often required by lenders when you purchase a home, and are a good idea if you want to keep the structure of your house in good condition for as long as possible.
Thermal Infrared Inspections
Infrared inspections work on the principle that different materials in the roof have different thermal mass. An infrared camera allows a professional to scan large areas of roof from a distance and examine these areas without going on the roof or pulling up shingles.
In the daytime, the sun heats the roof structure. After the sun sets, the roof begins to cool. If there is a leak in the roof membrane, the insulation inside the roof will become wet. The wet insulation has a higher thermal mass than the rest of the dry roof structure. As a result of this difference, the wet areas will retain heat energy longer than other areas, providing the infrared inspector with a clear picture of the damaged area. These problem areas can then be repaired, saving you the expense of major roof work.
The Importance of Precision in Thermal Inspections
The temperature difference between damaged and dry roof is very small. Because of this, it is vital that you have an experienced professional perform your inspection. This professional is able to dial in on these subtle differences and can interpret them properly. This process will protect your roof and may save you hundreds, even thousands, of dollars if the findings are not what was previously thought to be the problem.

Infrared inspections are generally not very expensive. Beware, however, of companies offering "free" roof inspections. Though you can probably find a company that will do this job pretty cheaply, very few things in the home improvement industry are truly free. It is a good idea to shop around a little, but if you want a quality job, go for the company you feel most comfortable with, not the one with the lowest price tag.

Jon Nunan is a freelance writer who draws on his experience in construction, ranging from landscaping to log home building, for his articles on home improvement.
More Tips & Advice For Your Home
Related Articles
Recent Articles
Galleries