The Spanish Colonial Home: A Taste of the Southwest
See if We Have Top-Rated
Architects in Your Area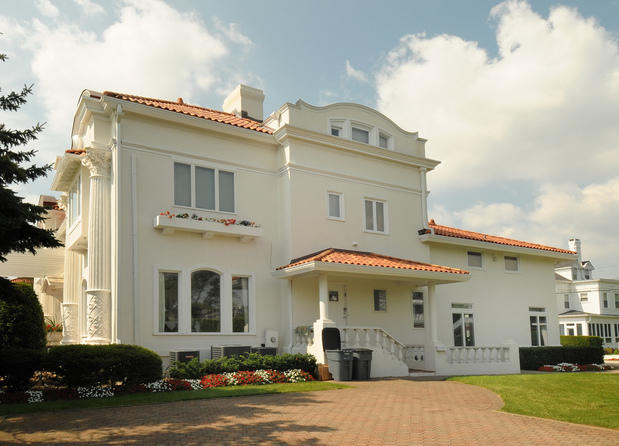 Spanish Colonials conjure up images of ornately decorated stucco homes standing proud and solitary in America's desert Southwest. It's that feeling of warmth and tradition that this building style recreates, and it's one of the main reasons it has become such a popular and recognized homebuilding style.
A Little History Lesson
Homes commonly referred to today as Spanish Colonials are a combination of several styles that came together during the Spanish Colonial Revival at the beginning of the 20th century. They draw most heavily on Spanish building styles that were popular in Spain's early colonies in North and South America (surprise!), though they incorporate aspects of Pueblo, Mission, and Mediterranean building styles as well.
How To Spot Them
These homes are known for their warmth, tradition and southwestern charm. If you're interested in Spanish Colonial homes, here's a list of identifying features to keep an eye out for.
Stucco exteriors

Red terra cotta roofing shingles on a low pitched or flat roof

A single story home with a rectangular or L shaped floor plan

Interior or exterior courtyards

Arched doors, windows and porch entrances

Tall, double hung windows

Carved doors

Patterned tile walls and floors

It you can't find one, build one! Use this link to hire a local

Architect

As mentioned before, these are the most defining, and common, traits of the form. However, the combination of multiple influences and modern interpretation have led to an architecture in which each home is distinct, and variations on the standard are the norm.

Where to Find Them
Spanish Colonial homes are most common in areas that were at one time under Spanish or Mexican control, including California, the Southwest, Texas, and Florida. Their endearing charm, along with the production of tougher concrete stuccoes and roofing tiles, has made them more viable for less hospitable climates, however. As a result, a person can find fine examples of these homes in just about any community in the United States.

If you're interested in purchasing or building a Spanish Colonial home, contact a realtor or general contractor in your area to get a better idea of how to get started.

Matt Goering, formerly a carpenter and house painter, is a freelance writer for the home improvement industry who has published over 600 articles.
More Tips & Advice For Your Home
Related Articles
Recent Articles