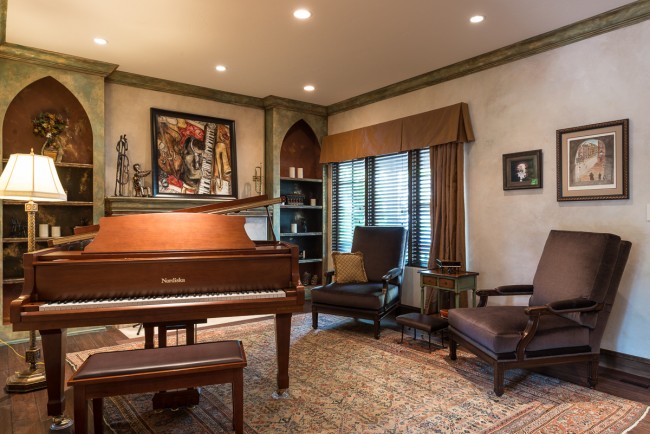 Many homeowners don't realize that there are movers available to them who specialize in the transportation and storage of pianos. A piano is a delicate instrument and not something you want to take risks with. By trusting this major job to a piano mover, you can rest easy knowing that one of the most valuable items in your home is being transported with the care it deserves.
But It Weighs 1500 Pounds. How Delicate Can It Be?
This is exactly where many homeowners go wrong. Sure, that piano in your living room is heavy enough to throw out the backs of four or five of your best buddies as you wrestle it out the door and up into the truck, but don't let that fool you. Despite its bulky appearance, it is also a precision musical instrument with over 1000 moving parts and 200 finely-tuned strings, any number of which can be damaged and require repair if your piano isn't handled properly in a move.
Your Piano Mover Understands Pianos
These intricate inner workings of a piano are exactly why hiring an expert in piano moving is so important. These professionals understand pianos and moving them, from the safest way to lift and twist a standard upright piano to get it out the door, to how to properly disassemble a grand piano and transport it without causing any damage. And even more importantly, a piano mover understands that when your piano is delivered to your new home, you expect to be able to sit down and play it right away. It's why many piano movers keep tuners and repairmen on staff, and why the rest will have a trusted list of professionals available on request if you need it.
Store Pianos with Piano Movers
Thanks to their considerable bulk, sometimes it becomes important to not just move your piano, but to find it a temporary home for a while as well. Not all places you move into can accommodate a piano, and many home remodeling and renovation projects require major furniture be vacated from the premises. In those cases, calling a piano mover about storage is an excellent solution. Again, your piano will be moved by someone who knows the instrument, but just as importantly it will be stored by someone who cares about how intricate your piano is, too. Extreme temperatures, high and low humidity, and poorly weatherized storage facilities can all wreak havoc on your piano, so it's worth paying a little extra to have your piano stored by someone who you can trust to treat it right.
As has already been mentioned, your piano is one of the most valuable and delicate items in your home. Don't trust its moving and storage to just anyone. Talk to a piano mover so you can sleep well knowing your piano is being handled by professionals who know how to baby these beautiful musical instruments.

3 Comments