Allstate
Brought to you by Allstate, HomeAdvisor is pleased to offer you complimentary access to Home Concierge, a helpful service providing a dedicated personal assistant to coordinate all of your home project needs.
Managing your home doesn't have to be stressful. Whether you're looking for home maintenance help or tackling an exciting outdoor project, your concierge will ensure you receive top service and quality on every project.
Your Concierge Will Provide: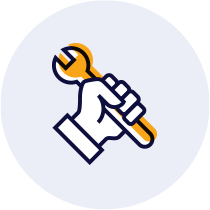 Hand-Selected Top Pros
Our advisors will connect you
with our highest-rated pros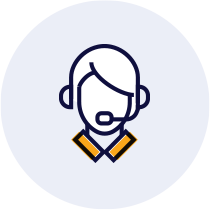 Live Support
Call or email
us anytime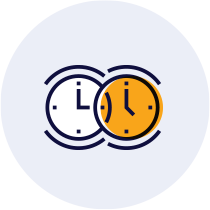 Scheduled Appointments
Tell us your time frame
and we will coordinate
scheduling on your behalf
Popular Upgrades and Annual Maintenance
Home Concierge can help with any home project, big or small.
Most Popular Projects for Allstate Customers
We're also here to help coordinate those time consuming seasonal to-dos
HomeAdvisor is proud to have the most robust pro network in the country, numbering over 160,000 professionals across 500 home service categories. HomeAdvisor uses an extensive screening process to screen businesses and business owners/principals. This includes conducting a criminal background check on the owner/principal of each business, as well as license verification, identity verification and state business filing check. We perform this screening when a business applies to join our network and, if the business is accepted, once again every two years following – or whenever concerns are brought to our attention.
For more detailed information about our screening process, please visit:
homeadvisor.com/screening
---
To help you and our pros safely connect and complete your home projects, we've added new tools to the HomeAdvisor mobile app:
In–app video chat lets you connect with pros over video to show and share project details – and get accurate estimates – without meeting in person.
HomeAdvisor Pay makes it easy to securely pay and tip pros using a credit card right in the app to avoid physically handling and exchanging cash, checks and credit cards.

Update:
Due to the coronavirus pandemic, several government agencies and courts across the country are temporarily closing their offices. Please be advised that these actions could impact the background checks that are performed by our third-party vendor during this period. As always, we encourage consumers to perform their own research, to the extent possible, before hiring any service professional.
No quote or purchase of insurance necessary, need not be an Allstate customer to take advantage of this offer. Products and services are offered by third parties for the benefit of their customers. Allstate does not endorse or take any responsibility for their products, services, or websites, or make any representations or warranties concerning the content, accuracy, completeness, timeliness, operation, or quality of such products, services, or websites. Cannot be combined with any other offer. Void where prohibited by law.