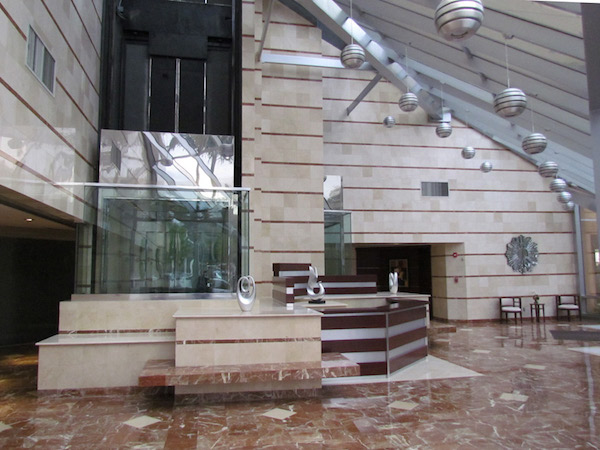 Aluminum is a substance that is widely used for many different purposes. Although reasonably strong, aluminum is a lightweight metal, susceptible to dents and scratches when applied too thinly. Still, for most residential applications, aluminum has sufficient strength and, more importantly, is among the least corrosive metals. When compared to other metals like silver or iron, aluminum is relatively low maintenance. Yet, as time goes by, aluminum, like any other metal, can benefit from a good polish. Aluminum polishing is a great way to return your aluminum to like-new condition, but the polishing process can be very different depending on the application you're dealing with….
Aluminum Polishing for Furniture
Outdoor aluminum collects not only dirt, but sweat, car exhaust, and in some places, salt from the air. Over time, these contaminants will build-up and can cause permanent damage to the aluminum finish. New furniture, especially if it is used outdoors, will need some minor maintenance from time to time to keep it looking like new. Aluminum polishing for newer outdoor chairs and tables can be done using dish soap and a rag. Give it a few good wipes, then rinse it clean and dry it off. Dish soap, as it is designed specifically to cut through grease, is very good at breaking up and removing the type of gunk that frequently gets attracted to aluminum.
For older furniture, an actual aluminum polish might be necessary. Some high-quality aluminum polish is formulated not just to make the metal shiny, but also to fill in scratches and tiny pits in the metal. This type of aluminum polish is first applied with an extremely fine steel wool and rubbed in wet. While the basic process of this aluminum polish is fairly universal, it's necessary to look at manufacturer recommendations for application to achieve the best results. That said, the restored look of a treated piece of furniture can truly be extraordinary.
Ready to start your
aluminum polishing

?Find Pros
Aluminum Polishing for Countertops, Sinks, and Faucets
Many different household fixtures are made of aluminum, but aluminum polishing is different depending on the finish of your surface. Countertops, sinks, and faucets are meant to be exposed to a large amount of water; consequently, many come with a clear coat or powder coat layer. If your aluminum has one of these layers, the polishing should consist only of wiping it down with dish soap and warm water. These finishes should be treated like non-stick cooking pan finishes, so avoid using steel wool or very abrasive "scrubbie" sponges.
Kitchen or bathroom fixtures of uncoated aluminum require some more work. In addition to the soap and water treatment, they should be waxed regularly. Depending on how often the fixture is used, it could be as frequent as once every three weeks. The process doesn't require a special aluminum polish; you can use any paste wax or even car wax.
Aluminum Polishing for Cabinet Handles, Doorknobs, Etc.
You'll want to keep a small bottle of aluminum polish with the rest of your cleaning products for use on little aluminum odds and ends. These small items won't need too much attention, but the difference between one that is polished once every few months and one that is polished once a year will be noticeable. Since these fixtures have regular contact with people's hands, the natural oils in human skin can build up on them. These oils can actually be quite damaging to the metal's surface. Running a rag that's wet with aluminum polish over them every once in a while, however, will not only keep them clean, but can repair superficial damage as well.
No Comments Yet