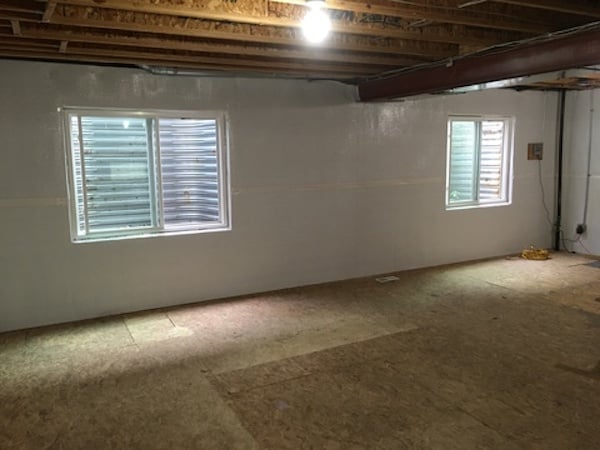 If, as a homeowner, you're a little wary about spending a couple thousand dollars to have your basement waterproofed, that's good—you should be. This doesn't mean you shouldn't have your basement waterproofed, it just means you should take particular, cautionary steps when hiring a basement contractor to waterproof your basement. Most of the time, if you find a reputable contractor, he or she will be able to seal, repair, and renovate your basement and the surrounding area to prevent any further basement flooding. Still, the unforeseeable can happen to even the best contractors, and the most important thing is that you and the contractor have a clear understanding of what will happen in the event of another basement flooding incident.
Basement Flooding
If you live in a high precipitation climate, you probably know that basement flooding is a potential problem for almost any homeowner. This doesn't make it any less aggravating. It's important to understand why your basement is flooding. Unfortunately, your basement could be flooding for any number of reasons.
The concrete walls in your basement could be cracked.
Poor yard drainage causes water to overwhelm your foundation or increases the stress load of your sewage system.
A blockage forms in your septic system.
Poorly designed or damaged gutters and downspouts have led to poor water runoff.
The cause of your basement flooding may be obvious or it may require the expertise of a professional inspection. In either case, it's usually a good idea to check on the possible causes, as you may have more than one contributing factor. Only by sealing off all potential water sources can you make your basement truly waterproof. (Even then, nothing can really be done for natural disaster flooding.)
Preventing a Flooding Basement
Naturally, preventing a flooding basement involves fixing these problem areas. Gutters may need to be replaced. Concrete walls may need to be filled in and sealed. Increasing yard drainage or sloping and grading your yard will help keep the water running away from your basement. (Be careful, though, that you're not just funneling the water into your neighbor's yard.) And, last but not least, you'll need to check your interior pipes and drains to prevent a flooding basement from springing up from within the otherwise sealed concrete walls.
Ready to start your
basement waterproofing

?Find Pros
A Common Basement Waterproofing Scenario
Of course, taking every single precaution will drive up the cost of your basement waterproofing project and may be unnecessary. You might have three separate basement contractors give you three wildly different estimates to waterproof your basement. These different quotes may result from various degrees of basement waterproofing. Obviously, you want to err on the side of caution, especially if you're waterproofing your basement as part of a basement remodel, but you may not want to pay an extra thousand dollars, either, "just to be totally safe."
Choosing a Basement Waterproofing Contractor
Before you even consider the price issue, get references on all the contractors and call the homeowners. Find out if they are satisfied, have they had any further water problems, was the contractor clean and neat, did he show up on time and finish on schedule. Most important, ask if they had any service problems and did the contractor return and address them.
If you get a bad feeling about any of them, don't consider them further. If they can't give you current references with phone numbers, forget them. You should choose the lowest price proposal that you feel comfortable with, but don't forget that feeling secure that the contractor will stand behind his work and be there to service the job is an important part of feeling comfortable.
Check out True Cost Guide for average exterior excavation waterproofing costs.
1 Comments